WellRight's new digital health solutions–Animo and TextCoach™– make professional mental healthcare accessible and affordable.
Did you know that in the U.S., the average delay between mental health symptom onset and treatment is 11 years?[1]
Why so long?
It may be the lack of access to licensed clinicians. By 2025, the U.S. will have a 10,000 FTE shortfall of mental health professionals (SAMSHA).
It may be the stigma. According to the APA, only half of employees feel they can discuss mental health openly and honestly with supervisors and coworkers.[2]
It may be the cost. Mental healthcare is expensive. The average session with a therapist costs $100-$200 or more and is often paid for out of pocket.
If only mental healthcare were more affordable, accessible, and convenient, so your employees could get the help they need and bring their best selves to work.
Now it is. With two easy-to-use digital offerings from WellRight: Animo and TextCoach™.
Animo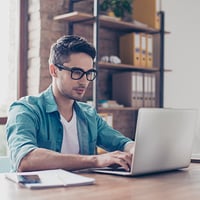 Animo is a digital behavioral health platform built on a foundation of cognitive behavioral therapy (CBT), and helps by:
Providing round-the-clock access to mental health resources via the web or mobile devices.

Meeting the needs of people who are unable to participate in traditional CBT.

Delivering care in areas where mental health professionals are in short supply.
Animo users begin by taking an emotional fitness survey based on the scientific DASS-21 assessment. The system then recommends CBT-based modules that address issues such as depression, anxiety, and stress.
Animo offers a library of emotional fitness tip sheets, flash courses, and games to:
Teach practical skills and coping strategies.

Create behavior change informed by the principles of CBT.

Conduct pre- and post-assessments to measure improvement.



TextCoach™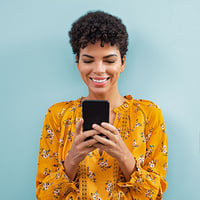 TextCoach™ provides mental health counseling with an independently licensed clinician via secure text messaging that boosts emotional health and well-being. Participants can text with their clinicians at any time using their mobile devices.

TextCoach™ is:
Effective, convenient, and stigma-free.
Available without appointments, wait times, or judgment. Participants can begin texting immediately.
Unlimited. There are no restrictions on the number of messages between participants and coaches.
Secure. All communication between participants and coaches is encrypted and stored securely.

Using Animo and TextCoach™ is easy, confidential, and can be accessed any time.
Employees can access licensed, clinical expertise—not superficial "self-help"—from their mobile devices wherever they are, whenever they need it.
As part of the comprehensive WellRight employee wellness platform, Animo and TextCoach™ address the piece that's missing from so many wellness programs: mental healthcare. With a focus on holistic wellness–for mind and body–Animo and TextCoach™ mental health solutions help you foster better employee well-being and engagement.
Want to learn more, or see Animo, TextCoach™, or both in action?
Animo and TextCoach™ are available to employers, health plans, health systems, and resellers looking to offer comprehensive, real-world, accessible mental health support to wellness program members.
---
1 https://www.nami.org/NAMI/media/NAMI-Media/Infographics/NAMI-Mental-Health-Care-Matters-FINAL.pdf
2 https://www.psychiatry.org/newsroom/apa-public-opinion-poll-annual-meeting-2019