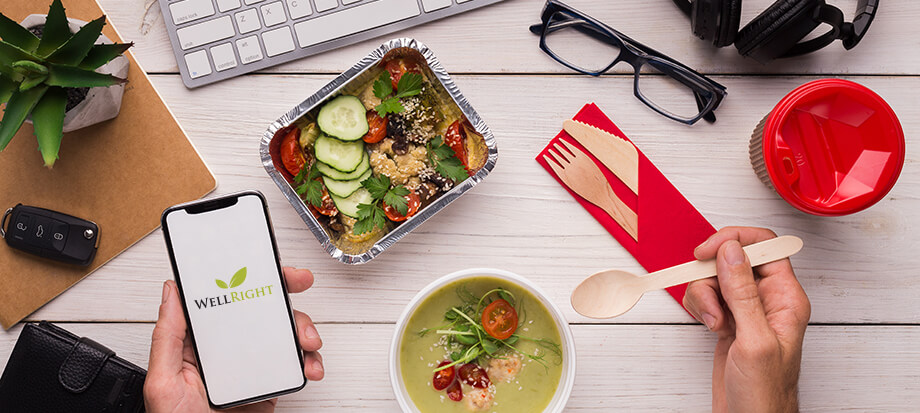 If you're looking for an added benefit to offer your employer clients, employee wellness programs are a solid investment and an invaluable asset. Not only do they give you a more thorough and holistic view of your member population, they help drive engagement and promote healthier, happier employees. That's something that your employer clients will definitely see as a selling point.
Let's look at the challenges employee wellness programs can solve for health plans and their employer clients.
Common Challenges for Health Plans
As health care premium costs continue to escalate year over year, and with the unique challenges presented by the COVID-19 pandemic, clients and members expect more today than ever before, which creates several challenges for health plans.
Population Health Management
When it comes to promoting your health plans, data is important. You need to be able to show your employer groups how the health plan options you offer address the needs of their employees. While claims data reveals health care trends in terms of diagnoses, treatments, and procedures, it doesn't provide a holistic view of the factors that impact member health and well-being.
Right now, employee mental health is a major issue for companies. Without data pertaining to financial, occupational, and personal stressors that together contribute to mental health, you won't be fully equipped to offer benefits that truly address the needs of your clients' employee population.
Health Plan Member Engagement
Think about the reasons why members visit your website—to pay a bill, print a membership card, or find a doctor. That's about it. In fact, most of your members visit your website infrequently enough that they often forget their login credentials and have to reset their passwords.
What if your members could access valuable health plan information through their company's wellness platform? Your level of member engagement would increase exponentially with minimal investment required from your company, in comparison to developing and deploying your own platform or just offering a "one size fits all" platform.
Employer Client Support
Another challenge has to do with showing how your health plans can be configured for different employee cultures. Employers may want to offer hourly employees different options from salaried employees, especially if unions are involved. The same goes for differentiating between clients in the private sector, public sector, and municipal organizations. You need a way to stratify your offerings and make them appealing for employer clients and their employees.
How Employee Wellness Programs Help Health Plans
The right wellness platform gives health plans a holistic view of each employee member's well-being, creating a personalized solution for the employer client and every employee member. In the case of Meritain Health, WellRight was able to provide a flexible, responsive platform that integrated with other programs, making communication and information-sharing simple.
Delivery of Disease-Specific Programming
Your care managers are tasked with handling population health management for any number of diseases and chronic conditions.
Let's look at prediabetes, for example.
With an employee wellness program like WellRight's, your care manager can deploy diabetes prevention programs to hundreds of thousands of members. And those programs can be catered to what works for each member.
So instead of just having one type of program, where the care manager offers suggestions and has no access to data illustrating whether or not those suggestions were followed, they can monitor how well those suggestions work for each member and help shape individualized programs to successfully prevent the onset of diabetes.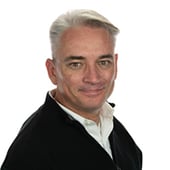 If you need a real-life example, just ask our own Dan Zimmerman. At the age of 50, he found out his blood pressure was not where it should be, and his doctor prescribed altering his diet and exercise first before medications.
Now, Dan's doctor wasn't able to monitor his activity, but WellRight was. He participated in a program that was connected to his mobile phone and smart watch, so when he didn't increase his steps, the wellness program manager recommended a step challenge. He was also presented with in-app recipes supporting his recommended diet, and was able to earn an incentive by submitting a photo of his meals when he prepared them. Daily SMS text "nudges" allowed him to easily check in and track his progress.
Dan lost 30 pounds, has maintained his target weight, and is well on his way to a much healthier lifestyle. Sure, his doctor identified the medical issue and prescribed care, but it was Dan's employee wellness program that helped him establish healthy habits and ensure his long-term success.
Tailored Programs and Wellness Challenges
An important feature to look for in a wellness program is the ability to tailor it to your clients' specific needs. For example, Meritain Health white-labels the WellRight solution as "Healthy Merits" to offer challenges and programs with complete customization. Every Healthy Merits client has a different program based on their unique culture and employee population. So, not only are the wellness challenges tailored for that population's care management, they're accompanied by client-specific incentives that improve overall employee participation.
Increased Engagement and Lowered Costs
When we talk about increasing engagement, we're looking far beyond the email and direct mail campaigns that health plans typically send to members by adding in-app notifications, announcements, and two-way SMS text communications.
Pairing your health plan with an employee wellness program immediately multiplies the opportunities for members to regularly engage with their health resources and your health plan services for engagement that is measurable, sustained, and dynamic.
From sustained engagement comes habit formation, behavior change, and happier, healthier members. And that translates to higher productivity, fewer claims, and lower costs for your employer clients, your members and your plan.
Plus, not only do you gain extremely valuable insight about your member population, you also create brand awareness and affinity.
What's in It for Employers?
We've highlighted why it benefits health plans to offer employee wellness programs. But what are the advantages for your employer clients?
Custom Programming
Whether an employer needs to connect employees all over the country with a mobile app, enhance their corporate culture, or they want to track biometrics regularly to help improve the overall health of their employees, a comprehensive employee wellness program can make it happen.
For example, one of our newest health plan clients, True Health New Mexico, is thrilled that WellRight fits in perfectly with their goals.
"Promoting wellness helps our members to reach their best state of health and reduce the occurrence of unnecessary, high-cost care such as emergency room visits and hospitalizations. With WellRight, we have the ability to build a plan as unique as our member population."
– Dr. Mark Epstein, True Health CEO
Increased Productivity
With a holistic approach to well-being, employees feel taken care of and happier, leading to higher productivity instead of absenteeism or presenteeism. Employers find their people are more engaged when their well-being is a company priority.
Access to Mental Health Resources
There is no question that mental and emotional health resources are among the most critical needs for employees today. Employee mental health has become a priority in almost every company in the country, thanks to the pandemic.
By offering mental health resources to your employer clients through an employee wellness program, you will be addressing an initiative that is on nearly every executive's mind right now and into the future.
Health Plans + Employee Wellness Programs = Improved Population Health
When you combine a thoughtfully designed health plan with a customizable, human-focused employee wellness program and platform, it turns into a win/win/win situation.
Employees win because they have greater access to information, resources, and challenges, all working in concert to empower healthier lifestyles and improved preventive care.
Employers win because their people are healthier and more engaged, health care costs are reduced, and administration is easier.
And health plans win, because you can differentiate yourself in the market with full-spectrum programming that dives deep into employee health and how to improve it.
At WellRight, our technology platform and wellness programs are designed to help health plans serve their employer clients. If you're interested in learning how to drive revenue by promoting population health and well-being, we can help.