In July of 2020, mental health benefits provider Lyra Health and the National Alliance of Healthcare Purchaser Coalitions published a State of Mental Health at Work report that revealed an alarming reality about workplace mental health:
Over 69% of employees said the pandemic had negatively impacted their mental health, and 40% were already battling burnout.
This was only four months into the pandemic.
The report, based on a survey of over 1,000 employees and 300 HR/benefits professionals also brought to light another harsh reality: Employers really need to step up.
Despite a prevailing belief among employers that they were successfully addressing workplace health and well-being, 40% of employees say their employer doesn't care about their mental health, beyond their ability to be productive.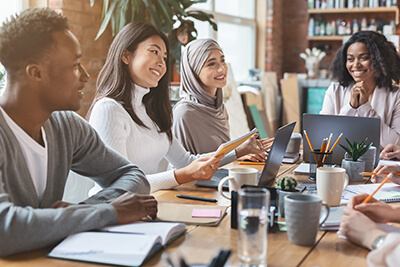 Too many employers say they support employee well-being … but their workplace practices and policies say quite another thing altogether. And employees see right through the charade.
As it turns out, supporting—really supporting—employee mental health requires a deep commitment and plenty of work from all levels of an organization. And that's a stretch for a lot of companies, especially if they're clinging to the antiquated idea that making room for mental health results in a less productive and profitable company.
Fortunately, we now know better:
When organizations care about employee mental health, they put effective, helpful practices and support mechanisms in place.
These mechanisms combined with a culture of openness and caring (and plenty of general support) help improve employee mental health.
Employees are happier and more engaged. They call in sick less. Their work improves. So does their job satisfaction.
The company's retention rate improves along with their reputation as an employer. And the entire business thrives.
It's simple: Supporting employee mental health helps your employees and your business.
But if your corporate leadership hasn't yet bought into this idea, making your case to leadership might be a tough sell. That's why we created this guide, which is intended to help wellness directors and HR leadership make a case for prioritizing and supporting workplace mental health.
Specifically, we will address:
Workplace mental health today
Employees' top worries
What gets in the way of employee mental health
How to shift from surviving to thriving
Adapting your workplace wellness program for employee mental health
Ready? Let's get started!
Click to expand each section below (you can use the arrow on the right-hand side to navigate back to the top of the page).