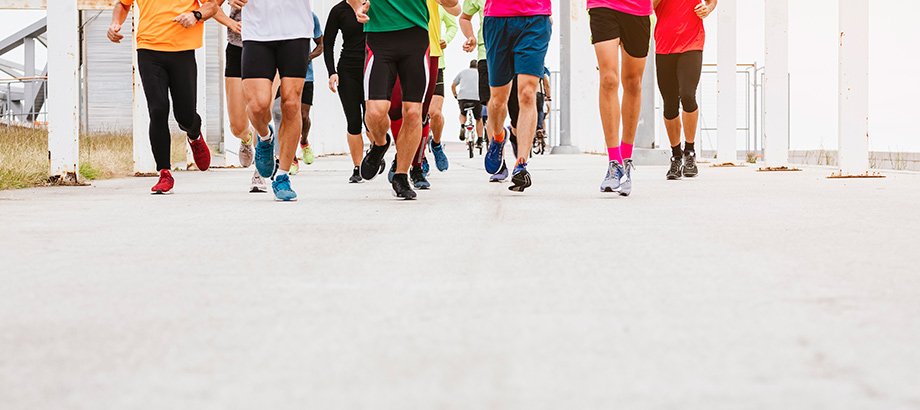 You already know how a workplace wellness program can benefit your company and why more employee engagement creates a happier, healthier workforce. Where you may be struggling, however, is in the execution. It's tough to make organizational changes when your team is overtasked, inexperienced, or just unable to find more hours in the work week.
We get it. Wellness program management is one of the biggest challenges our clients share with us when we help them create their workplace wellness programs. They often struggle with not enough expertise, not enough bandwidth … or even both.
At WellRight, we've compiled our expertise into a Wellness Program Best Practices Guide that you can download and use right now. It's based on the work we've done with companies that have over 80% wellness program engagement.
However, if you're simply looking for a quick reference with the most important workplace well-being best practices to focus on first—keep reading, because we have you covered.
These seven tips outline immediate changes you can make to your program to build some quick wins. And if you're just starting out, you can use these tips as a guide to start generating interest and creating momentum within your employee and management ranks.
7 Tips for Workplace Wellness Program Management Success:
Create an annual "anchor" challenge.
Dedicate a full-time resource.
Set up coaches (and employees) for success.
Reward efforts and results.
Know your audiences.
Safeguard employee privacy.
Focus on the big picture.
So, let's dive in.
1. Create an Annual "Anchor" Challenge
In our Wellness Program Best Practices Guide, we talk about program management as an important starting point for any workplace wellness program. Central to that idea is creating a shared goal or an "anchor" challenge—an annual activity that everyone in the company can participate in together or in tandem.
This can manifest in a company fitness challenge, where employees commit to doing a certain amount of exercise every week for a set number of weeks. It could be a walking challenge, where each team commits to cumulatively walking the virtual equivalent of the Appalachian Trail over a set period (as an example, it would take 30 people walking a mile a day for 73 days—a great annual wellness challenge!)
Regardless of what you do, this anchor challenge is a highly visible way to align employees toward their health and wellness goals. It serves as a fantastic kick off for a new or existing wellness program, or you can use it to keep employees engaged and give them something to look forward to each year.
2. Dedicate a Full-Time Resource
Companies with over 80% engagement have a team of people who plan and promote their wellness activities—we call this group a Wellness Champion Network. In some situations, our clients struggle to identify who should be on that team, either due to time constraints or internal politics.
What we can tell you is that the success of your program is contingent on having at least one full-time resource dedicated to your wellness program. Your Wellness Champion Network may end up with the best and brightest from across your organization, but they are still volunteers … with a constant pull from their departmental work responsibilities.
Instead, a full-time resource can be 100% focused on the management and execution of your workplace wellness program and serve as a primary point person.
3. Set up Coaches (and Employees) for Success
Most of the workplace wellness programs we help develop include a health coaching component. Not only is it one of the best practices for high engagement, coaching offers a great way to engage employees and add a human touch to your wellness program. WellRight's technology gives coaches access to users' portals and the ability to add challenges that align with their wellness goals. Both the coach and the user can track progress as they work towards their goals.
Why is this important? Several reasons.
Wellness coaching focuses on each employee as an individual. Working one-on-one lets every employee feel supported in their own goals, which then supports the overall goals of the organization. Introducing wellness coaching as an element of a comprehensive and flexible wellness program can help employees become more motivated, provide them with more tailored care, and foster the development of healthy long-term habits.
4. Reward Effort and Results
People love instant gratification. That's why employee recognition has the most significant impact on program engagement. By placing incremental "carrots" in front of employees you can encourage them to take on challenges and succeed.
At WellRight, we call these "partial credit" rewards. Instead of waiting until the end of a year, a quarter, or even a month to reward employees, we recommend rewarding and keeping them motivated along the way. For employees who are participating in a wellness challenge for the first time, consider giving them "credit" for participation using a points system. That way, their rewards aren't dependent on success, which may be difficult to achieve right away.
Related Content: Check out some of our best ideas for rewards and incentives in your workplace wellness program.
5. Know Your Audiences
The success of your workplace wellness program will depend on how well your employees understand what's being asked of them and how motivated they are to participate. And since you naturally have disparate demographics within your employee base, you'll need to target each group in a different way.
Think about different age groups, health risks, geographic location (if you have separate sites or remote employees), and any other custom characteristics. Create personas for each of your audiences and store them in your wellness portal or database so the tone of your communication is consistent and speaks directly to those audiences.
Also remember that your employees will require different information depending on their health goals, health plans, employee category, and even some medical conditions. People respond to communication that feels personal—make sure your program communication keeps employees engaged.
Related Content: Find out how you can promote your workplace wellness program to boost engagement.
6. Safeguard Employee Privacy
At some point in the process of implementing a workplace wellness program—often the beginning—you might ask your employees to undergo baseline biometric health screening. This essential health data will provide insight about the overall health of your employee population. Even more so, it will help your employees identify their personal wellness goals.
In doing this, however, remember that biometric health screenings should be optional … and that people tend to be reluctant about sharing health-related information and/or being screened in front of others.
The more confidentiality, privacy, and choice you offer employees, the more likely they are to participate. Give employees the option to be screened at their doctor's office, a participating lab, or onsite, if you have the capacity. Also, make sure to choose an employee wellness platform that is partner-agnostic (like WellRight's platform). This will allow biometric health screening uploads from any health provider or partner.
7. Focus on the Big Picture
Speaking of biometrics, workplace wellness programs with the most engagement measure biometric outcomes. This, however, can be a touchy situation. No one wants to feel like they're being judged and weighed (literally) by their peers—or their managers.
First, make sure outcomes programming is optional and there are reasonable alternatives available. Let members succeed in their own way: Some may want to lower their blood pressure, others their BMI, and some others their glucose levels. And some may just want to develop healthy habits and start improving their overall well-being (tougher to measure, but no less beneficial).
What does optional outcomes programming look like? Basically, achieving weight loss/gain, body fat percentage changes, BMI, and other health-related goals will make employees eligible for separate rewards—rather like a side quest in a video game.
The key is to encourage and reward improved outcomes while also encouraging and rewarding what leads to those outcomes: the development of healthy new habits. Your focus for workplace wellness should be on the long-term—keeping employees engaged, year-after-year.
Related Content: Learn how to make your corporate wellness program more inclusive.
Successful workplace wellness programs take time to develop, but with best practices, a powerful platform, and dedicated partnerships, you can significantly improve the health and well-being of your employees and your company. If you're interested in creating a workplace wellness program that gets people engaged, excited, and enjoying better health, WellRight can help.