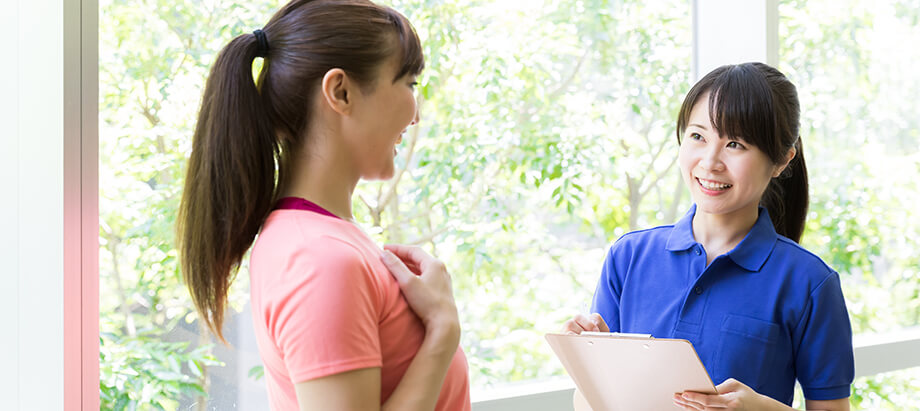 So many of us let our health goals fall by the wayside in 2020, and for understandable reasons. The pandemic has disrupted life in so many ways that it has been difficult to focus on making healthy choices. Plus, gyms and fitness classes have been off-limits for most of the past year.
It's not surprising that America's top New Year's resolution for 2021 was "exercise more," followed by "eat healthier." (By comparison, 2020's top resolution was "manage finances better.") When it comes to wellness in 2021, Americans are itching to make up for lost time.
One way in which they're doing this is by turning to wellness coaching.
Users of corporate wellness platforms have been taking advantage of wellness coaching services at record levels. Employees want to start working toward their goals on the right foot, with a plan to stay on track. And wellness coaching is a great way to do just that.
What Is Wellness Coaching?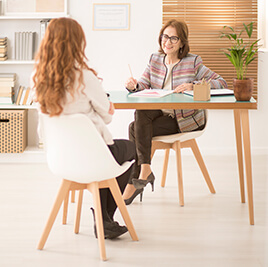 In the context of a corporate wellness program, wellness coaching is a service that connects participants with qualified coaches who help their clients find the motivation and tools to achieve their wellness goals.
Wellness coaches can work one-on-one with employees or in groups, in person, over the phone, online, or any combination of the three. As you might imagine, most wellness coaching these days takes place in the digital realm.
A wellness coach's job involves guiding a client through the process of:
Identifying wellness needs and goals.
Exploring personal motivations.
Spotting potential obstacles and challenges.
Discovering capabilities and resources.
Wellness coaches help employees formulate clear and attainable plans to reach their goals. Coaches check in regularly to provide ongoing education and accountability.
Why Should You Offer Wellness Coaching Through Your Corporate Wellness Program?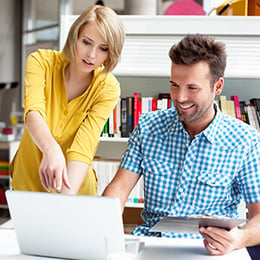 We recommend including health coaching as one of the top seven workplace wellness program best practices. As our usage data indicates, wellness program participants find wellness coaches invaluable sources of aid and inspiration as the participants strive toward their health objectives.
A high-quality wellness coaching service can bring substantial benefits to your individual employees and your entire organization. To illustrate some of the benefits of wellness coaching, we'll use feedback from some of our many enthusiastic users.
1. Modern Wellness Coaching Isn't Just About Fitness
When we think of a "coach," we tend to imagine a person with a whistle and clipboard barking orders while we sweat through intense fitness drills. But a wellness coach is much more supportive and compassionate than that outdated caricature, and their coaching goes well beyond physical fitness.
Modern wellness experts understand that wellness is holistic. Emotions, stress, work issues, relationship problems, and financial challenges can all derail our efforts to live our best lives. For example, financial worries can drive someone to compensate with unhealthy food, making it harder to lose weight.
A good wellness coach helps their clients identify and address whatever may be holding them back.
"I no longer feel like I am in a dark spot since I have been working with my coach," one WellRight user told us. "She has made me realize that my health in general is also related to other aspects of my life, such as my financial issues, and that my medical issues have a big impact on a lot of the struggles I am going through."
2. Wellness Coaches Offer Individualized Attention
One of the challenges of designing an effective employee wellness program is catering to a diverse group of employees covering a range of generations, backgrounds, and health statuses.
Wellness program administrators often have to focus on the big picture, but wellness coaches can help tailor the program to the needs of individual employees, guiding them toward resources that will help the employees reach their goals, such as employee assistance programs or medical plan coverage for nicotine replacement therapy. The result is optimized benefit usage.
One of the key benefits of the coaching offered by WellRight is that it seamlessly integrates in our wellness platform. Coaches have direct access to set up challenges for employees and both the coach and the employee can track progress along the way for a comprehensive approach.
With a wellness coach on their side, employees feel supported with personalized one-on-one attention.
"My coach did not act like a robot, and it never seemed like she was reading a script," a WellRight user explained to us. "She was very attentive to my many, many health problems. She knew how to respond and what to say."
3. Wellness Coaching Promotes a Deeper Understanding of Health Data
Many corporate wellness programs involve biometric health screening, which helps employees establish a baseline for their health and monitor their improvement over time. But some employees need professional help making heads and tails of their biometric data.
Knowledgeable wellness coaches can review biometric results with their clients, explain what the data really means for their health outlook, and work with employees to improve their numbers. In turn, this reinforces your company's investment in biometric screening.
"Thank you so much for everything," one of our users told their wellness coach. "This has honestly been very helpful. Prior to this, one of my biggest fears was not knowing where to begin. When making lifestyle changes, I've noticed that they are extremely hard to continue. I am so thankful and excited. This has all been amazing."
4. Wellness Coaching Makes Difficult Goals Achievable
If there's one thing we all learned during the pandemic, it's that feeling alone and isolated can amplify almost any challenge. This is especially true for wellness.
It's nearly impossible to make the right choices backed by willpower alone. Support and accountability provided by another person can make all the difference. For participants in your corporate wellness program, the helping hand they need can belong to a wellness coach.
"My health coach was very compassionate," one user raved. "She didn't judge me, and she gave me the power to keep going with my journey, even when I thought I would fail. The program helped me be accountable. I quit smoking! I am one month clean!"
5. Wellness Coaching Has a Measurable Impact
If you're still skeptical about how much of a difference wellness coaching can make for your company and your employees, just look at the data:
In one large study, telephone health coaching cut health and pharmacy costs by an average of 3.6% per person per month. Hospital admissions went down more than 10%.
In another study, employees who had received 12 weeks of coaching showed significant improvements in burnout, work ability perceptions, core self-evaluations, and resilience.
A group of overweight U.S. veterans lost an average of 5% of their body weight while receiving regular nutrition coaching. The study participants decreased their intake of calories, fat, and carbohydrates by 31%.
WellRight wellness coaching clients can brag about similar numbers.
In about four months, one user told us, "I've gone from 300 pounds to 255 pounds. My blood pressure has gone from a 132/83 average to 118/71. My doctor has started to wean me off some of my blood pressure meds."
Another said, "I am doing a much better job of planning my meals and knowing when it is OK to eat something. I am much more energetic. I try to walk at least 7,500 steps each day and have been going to the gym three to four times a week. Last week, I was down a total of 15.2 pounds. My clothes fit much better and some are getting a little too loose, and that feels good."
Can wellness coaching generate similar praise and excitement among your employees? Learn more in our free ebook, "To Coach, or Not to Coach: Coaching and Your Corporate Wellness Program."
If you already offer wellness coaching at your organization, find out if there are any gaps in your program by taking our free wellness coaching quiz.