Whether you're a wellness program manager, an HR leader, or are in the business of developing wellness programming for your clients, your goal for your wellness program is clear: You want it to energize and engage employees and get them excited about making healthy choices as individuals and as a group.

Percentage of employers that either offer or plan to offer an employee wellness program
You're definitely not alone in this endeavor. More and more companies are turning to wellness programs to help improve productivity, lower healthcare costs, improve retention, and help their employees be happier, healthier, and more engaged. In fact, in a 2012 Rand study, 85 percent of employers indicated they either offer or plan to offer a wellness program for their employees.
However, not all wellness programs meet with the same level of success. Some programs are transformative, while others simply fall flat.
How do you design a wellness program that will work?
It takes a lot of planning, research, and evaluation, and it can be difficult to even know where to begin.
That's why we've created this guide for you. With step-by-step, mistake-proof instructions, you'll be able to confidently design the perfect wellness program for your organization.
Ready? Let's begin!
1. Identifying Your Goals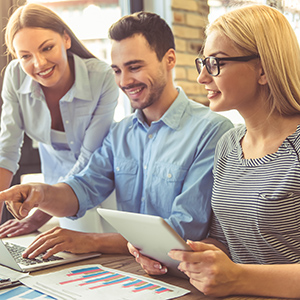 Your goals set the tone for every aspect of your wellness program. A program focused on ROI will be much different than a program focused on employee engagement. For this reason, it is important that you determine your goals before you get started.
Many wellness program pioneers focused on ROI and provided the necessary "carrots" and "sticks" to achieve this goal. What resulted were suboptimal programs where employees focused on promises and threats but not on actual, lasting wellness. These programs also created employee animosity toward their employer.
As wellness programs evolve, they are becoming more humanized and flexible. Employers are learning that wellness is a great platform on which to build employee engagement. They are also realizing that trying to measure wellness ROI is complicated and subject to interpretation. As a result, they're starting to focus on providing the tools and environment that help employees consciously choose wellness.

Keep in mind that aligning the program's goals with the overall strategy and goals of the company is absolutely crucial. This is your company's wellness program, not your competitor's or neighbor's, and if the program's goals do nothing to further the company as a whole, it will struggle to obtain needed support and resources.
Here are some of the targets you may want to consider when setting goals for your wellness program:
Increasing Employee Productivity
There is no guarantee that the healthiest employees will also be the most productive, but they will generally be more productive than if they were unhealthy. Better health improves absenteeism rates, concentration, stamina, and creativity.
Increasing Employee Engagement
A rising area of employment development is the level of employee engagement. To combat "presenteeism", or being physically present at work but not engaged, employers are looking for ways to increase employees' desire to accomplish goals and contribute to productivity.
Attract and Retain Employees
With increasing numbers of employers offering some form of a wellness program, potential new hires will grow to expect this type of work benefit. A highly visible wellness program can improve employer branding by conveying the company's focus on workforce health and a culture of concern for employee's work/life balance.
$8.1 Billion
Yearly cost of lost productivity due to absenteeism
Reduce Absenteeism
High levels of absenteeism can cost billions of dollars in lost productivity. For example, absenteeism among clerical/office workers costs $8.1 billion in lost productivity every year. In some industries such as healthcare, education, and service workers (particularly where shift coverage is necessary), absenteeism can create inconvenience and frustration among other staff, resulting in lowered morale and increased employee turnover.
Reduce Healthcare Costs
Healthier employees use fewer healthcare services, have fewer hospital admissions, and visit the emergency room less frequently. In addition, when employees prioritize their own health, they do not neglect checkups and other important preventative care. The result? Warning signs (like high blood pressure or high blood sugar) are caught and treated, possibly preventing chronic diseases.
According to the Centers for Disease Control and Prevention (CDC), more than 75 percent of healthcare costs are due to chronic conditions. The CDC identifies the most prevalent chronic conditions in adults as:
| | |
| --- | --- |
| High blood pressure | 26.7 percent |
| High cholesterol | 21.9 percent |
| Allergies, sinusitis, and other upper respiratory conditions | 13.5 percent |
| Arthritis | 13.0 percent |
| Mood disorders such as depression and bipolar disorder | 10.6 percent |
| Diabetes | 9.5 percent |
Not all of these conditions (like Type 1 diabetes or allergies) are preventable. However, many of these conditions are associated with lifestyle factors such as activity levels, diet, and stress. By helping employees create better habits, your program can have a significant positive impact on company healthcare expenditures.
Ideally, your wellness program goals will be SMART: Specific, Measurable, Attainable, Relevant, and Timely. It's not sufficient to broadly say, "Let's lower healthcare costs," nor is it productive to overpromise with "Let's reduce absenteeism down to zero." Your goals should have a timeframe, identify realistic and specific numbers to reach, and be important to the organization as a whole.
Once your goals are set, the next step is to determine who in your company should be eligible to participate in the wellness program.
2. Determining Eligibility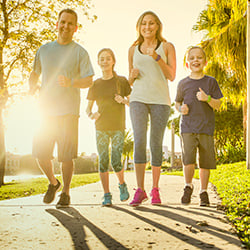 In the early days of wellness programs, employers who focused only on reducing healthcare costs tended to limit participation only to employees with medical benefits. Left out were casual or part-time workers, contract staff, and employees' families. This approach brought limited returns and often resulted in confusion and resentment.
Today's best practice is to include all employees as well as their family members.
Why? As it turns out, for employees to have the best chance to develop healthy new habits, they need support from the people around them. Research among couples finds that when one partner changes to healthier behavior, the other partner is more likely to also make a positive behavior change. By including spouses and families in employee wellness programs, employers can improve the likelihood that positive changes will take hold within the family unit and therefore with the employee too.
3. Securing Organizational Support
A wellness program might be well thought out with excellent goals, but if it doesn't garner organizational support, it may not get off the ground long enough to achieve results. The support of multiple stakeholders will be vital to the success of a wellness program, including management, executives, the employees themselves, and if applicable, wellness committees.
Management Support
Many well-intended programs have failed due to the lack of middle and upper management support and involvement. It's important to note that support needs to go beyond lip service: If employees are encouraged to participate in the wellness program but are not actively given the time and resources to do so, the encouragement will ring false. Successful wellness programs require not only the support but also the active involvement of management. Active involvement requires agreeing on how you will define and measure success, including appropriate timeframes.
Management should also demonstrate visual participation in program events. Employees are more likely to take the time to attend a wellness seminar if their managers encourage them to, and attend themselves. Moreover, the development of this supportive culture should emphasize the importance of regular communication, including reminders about upcoming events such as: "See you at the flu shot clinic."
Executive Involvement
Ongoing visual support of the wellness program by the executive team is critical. And for executives to be visible in the program, it is important to provide ongoing updates about upcoming programs and results from the previous ones. This will allow time for appropriate scheduling of attendance and provide an opportunity to celebrate successes. Remember, the executive team members are employees too, and their feedback on their personal experience with the program also helps plan future strategies.
Employee Support
One of the best ways to ensure employee support is to empower employees, giving them a reasonable amount of say in the program's development and content.
Consider integrating interest surveys into the development process to determine employee wants and preferences. Also, once the program is up and running, look for opportunities to continuously collect employee feedback: online surveys, paper surveys in public areas, and reminders during normal work presentations are a good way to get continuing input.
Be careful, however, of going solely by majority rule. You will need to weigh general feedback in terms of benefit to the largest number of people, but smaller group feedback may also suggest additional resources for those with more complex needs.
Wellness Committees
Another source of input can be obtained by forming a wellness committee. Committees should be comprised of a diverse group of employees, representing many different departments, levels of management, and physical abilities, not just the human resource staff members who have been charged with administering the wellness program.
The wellness committee should:
Provide suggestions and insights to the operations within their departments that may impact the success of the program
Evaluate program outcomes
Most importantly, help communicate the program to their department

4. Participatory or Health-Contingent?
Participatory Programs
If you're going to start small and eventually expand your program, you might want to consider a participatory program.
This type of program is the easiest to develop and implement. Participatory programs invite employees to engage in various activities or take advantage of memberships that the employer might make available. Incentives for participating may include t-shirts for joining in a walking program, subsidized memberships at a health club or a local YMCA, or a cash lump sum for completing a Health Risk Assessment.
Health-Contingent Programs

Biometrics is the technical term for body measurements and calculations. Typical biometrics used in outcome-based programs are Body Mass Index (BMI), blood pressure, cholesterol, and blood sugar.
Unlike participatory programs, which merely encourage engagement, health-contingent programs either (1) provide activity-only incentives that require the completion of a health-related activity such as walking, diet or exercise program, and/or (2) provide outcome-based incentives that require a participant to achieve specific health goals, such as achieving certain biometric values or being tobacco free for specified periods of time, in order to receive the incentives.
Incentives under health-contingent programs tend to be substantial. In addition to cash rewards, employees may be eligible for health plan-related incentives, such as premium discounts or lower deductibles and out-of-pocket maximums. Disincentives for certain unhealthy behaviors may also be instituted, such as the imposition of premium surcharges for those who continue to use tobacco.
Other Considerations
Note: This section is meant for informational purposes only and is not meant as legal advice. To ensure that your program meets compliance requirements, it is best to seek guidance from a qualified employment attorney.
It's important that a wellness program be in compliance with guidelines set by the Equal Employment Opportunity Commission EEOC, Americans with Disabilities Act ADA, and Genetic Information Nondiscrimination Act GINA. The guidelines can be challenging to understand, but in brief the rewards for your wellness program should not exceed 30% of the cost of your organization's lowest cost individual health plan (a spouse may be rewarded the same amount).
Also, if your program requires an exam (e.g., biometrics testing, doctor visit, preventative screening, tobacco screening) or if it has outcome-based requirements (e.g., biometric targets, biometric improvement targets, being a non-smoker), then you need to provide an alternate way for participants to receive the full potential reward amount without submitting themselves to exams or outcome-based requirements. The alternate may be built into the design of the wellness program (e.g., enough points can be earned without doing any of the exam or outcome-based options), or the program requirements should clearly state that participants can contact HR for other options.
5. Designing Your Program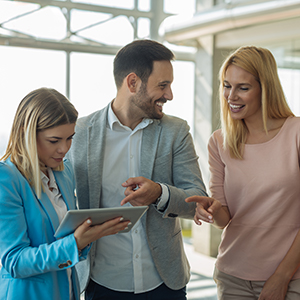 Once you've determined the overall nature of the program, it's time to think about the details. What will your program look like? What will it include? This is a great time to get employee insight on what program aspects would be most beneficial.
To kick off the conversation, here are some elements that can be included in your program:
Health Risk Assessments (HRAs)
HRAs are the self-disclosed health behavior report cards that most wellness programs use to look at individual health behaviors. They can be valuable sources of group information, but they are most useful for establishing initial individual goals.
One caveat is that HRAs, even though they're completed in private, do tend to skew slightly positive, for multiple reasons:
Employees may be anxious about how the information gathered might be used (will they fire me if I'm a smoker?)
People may have difficulty estimating things like exercise levels or how many vegetables they eat every week
Employees may be very health-literate, leading them to complete the answers "correctly" instead of truthfully
Their perception may be skewed if they're surrounded by people in much worse health
Once the HRA is completed (either online, or on paper which is then sent to a third party for processing), employees receive a report card indicating their overall health score along with identified behaviors putting them at risk and suggestions for improvement. More elaborate wellness programs provide a session with a health coach to review the results, clarify needs, and start a plan to lower revealed health risks.
From the employer's perspective, the aggregate results measure the scope of a given health problem (how much of the population is affected) and its severity (the level of health impact). Aggregate results obtained through HRAs will also help you prioritize your program goals. For example, if results indicate that 30 percent of your employees smoke, the likelihood of high smoking-related medical costs in the future is great. On the other hand, if only a minuscule fraction of employees report having more than five alcoholic drinks per week, the potential cost impact is negligible.
Biometric Screening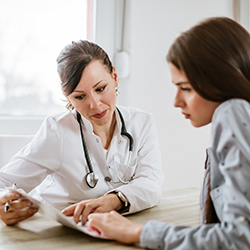 According to the 2013 Kaiser HRET survey, 55 percent of large firms (200 or more employees) and 26 percent of smaller firms, report offering some form of biometric screening to employees as part of their health benefits.
Biometric screening is used to inform the employee of certain health status predictors, the most common of which are: height, weight, BMI, waist to hip measurement ratios, blood pressure readings, and simple finger-prick tests for total cholesterol levels, current blood sugar levels, and average blood sugar levels over the previous 90-days (Hemoglobin A1c values).
These measurements can be easily obtained during an on-site health fair where, in addition to general healthcare information and related resources, employees can be scheduled for their screenings.
There are two major benefits to measuring biometrics:
It clearly demonstrates the effects of the behaviors employees note on their HRA. If an employee notes that he regularly eats fast food, but brushes off the risk, seeing the numbers on his BMI, cholesterol levels, and blood pressure may provide a much-needed wake-up call about his habits.
It provides the objective establishment of the employees' health status. It is not uncommon for company HRAs to show that 28 percent of participants state they are overweight, only for the biometric screenings to reveal that 60 percent fit into that category.
This data can spur not only action but can also prompt employees to visit their primary physician to follow up on the results. This is hugely important, as typically, 30 percent of employees will have not been to a physician in more than five years.
Wellness Coaching
Often, employees want to make healthier choices but just do not know where to start or how to stay motivated when life gets challenging. By partnering with a company that provides wellness coaching, either via telephone, online, or in person, your employees gain access to trained healthcare professionals. Wellness coaching provides one-on-one opportunities for employees to work towards their goals and achieve better health through support, education, and motivation.
Disease Management
Employees with chronic diseases will have more challenges to face and overcome in their attempt to maintain wellness. These conditions are best managed by trained professionals who know the specific needs of these conditions and are better able to assist the participants in developing effective self-management skills (like a certified diabetes educator for a diabetic employee). The disease management programs typically run for a full year at a time; this ensures continued adherence to self-management protocols and to address the ongoing risks associated with an additional year of the disease's continuing existence.
Smoking Cessation
All wellness programs should include some form of smoking cessation services, whether through telephonic coaching, tobacco cessation medication coverage, or some combination of both. Even if the number of current smokers makes it a lower priority for your corporate program planning, smoke-free employees could easily revert back into the habit, making it a health risk that inevitably needs to be addressed.
Health Club Membership
One of the most requested incentives in wellness programs is some type of credit toward health club memberships. This can be provided by the employer in the form of a group discount, free memberships, rebated memberships if the health club is used a certain amount of times per month, or by providing a free onsite facility to use. Best practices will include some variation of these options to really encourage employee commitment to using the facility.
Preventive Care
Another focus gaining momentum in wellness programs is preventive care. Unlike programs that aim to reduce complications for an existing condition, a preventive care program focuses on improving those habits most likely to lead to a chronic condition in the future. Terms like "pre-diabetes, pre-hypertension, and pre-obesity" tend to catch the attention of people who are currently classified as "well" but are at risk for these conditions in the future.
Education
With the glut of health misinformation now available on the internet, in books, and in magazines, it is beneficial to include an education component that provides current and accurate information. Information can be provided in the form of brochures, lunch and learns, videos, mailers, posters, and web articles. It is important that the source be authoritative and accessible to employees when they need it.
On-site Events
Employees spend 40-60 hours per week at the worksite, making it one of the best opportunities to influence healthy behaviors. By providing healthy on-site events, like chair massages, health fairs, lunch and learns, flu shots, etc. you are developing a culture of wellness and keeping the topic visible to all employees.
Challenges
One of the most popular ways to create incentives and jump start a wellness program is to provide challenges that create a buzz throughout the employee population. Challenges can include weight loss contests, walking programs, one-day smoke-outs, and more.
The length of a challenge is determined by the difficulty of the desired behavior change. Some challenges are 6-8 weeks in duration, but experience shows that program participation starts to wane after 6-8 weeks. A preferred formula is to provide a series of 30-day challenges, related to a difficult behavior change. This timeframe is short enough to maintain focus while still providing sufficient time to build these new skills and develop new habits.
For your first challenge endeavor, you may choose to start with shorter challenges: a week without sugary soft drinks or a day without tobacco. Here are more examples:
| | |
| --- | --- |
| | Good Deed – Perform 30 random acts of kindness |
| | Drop Pop – Cut out soda pop from your daily diet |
| | Money Spent – Create a budget |
Get more ideas and inspiration on our Challenges page!
Team challenges are fun and can be an integral part of your program design, but challenges can, and should, be aimed at the individuals as well. Challenges that incorporate both components can be particularly effective: An employee could get a free t-shirt by filling out a health survey. But, if 75 percent of all employees complete the survey, everybody gets to go home at 3pm on Friday. This approach creates positive peer pressure aimed toward a larger goal.
Inclusivity

According to the PricewaterhouseCoopers 2009 Health and Wellness Touchstone survey, employees are 2-4 times more likely to enroll in a program that has incentives.
Set up the program to include employees of all ages. For example, millennials will find community and charity activities appealing. Meet employees where they are at on the fitness spectrum. Your marathon runners will find the 5k run super easy but your walkers will find it challenging.
Themes
An annual theme or focus—like "Acme's Healthy Heart 2018," for example—can be a valuable addition to a wellness program. Going beyond the regular wellness program promotions, theme-oriented services can be specifically designed to reinforce the theme (the Healthy Heart 2018 program could include extra blood pressure screenings during American Heart Month).
Having a thematic focus and changing it annually accomplishes several goals:
Makes the mission of the program easy to identify (heart health).
Creates a fresh view of the program (this year versus last year).
Attracts participants who may not have related to previous themes.
6. Providing Incentives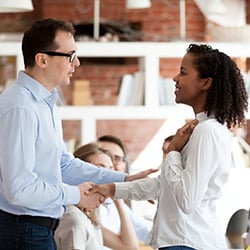 Whether you decide to go with a participation-based program or a health-contingent program, incentives should be part of your design. According to the PricewaterhouseCoopers 2009 Health and Wellness Touchstone survey, employees are 2-4 times more likely to enroll in a program that has incentives.
The results of the RAND Employer Survey show that nationally, more than two-thirds of employers use financial incentives to encourage program engagement; ten percent of that group use incentives that are tied to health-related standards or goals.
Cash Rewards
Many start-up wellness programs often go with the most universally attractive incentive: cash.
Cash is routinely listed as a high motivator for initial program participation, but how much it actually motivates employees will depend on pay rates. An amount that motivates a minimum wage worker may only earn a derisive snort from a six-figure law-office employee.
A 2012 survey by SHRM (Society for Human Resources Management) revealed that for companies with 1,000 to 100,000 employees, the average cash incentive was $460. That showed a steady increase from $260 in 2009.
One thing to keep in mind? Effort. The size of the incentive should correlate to the effort involved with participation. Smaller amounts (or non-cash prizes like mugs or pedometers) can be awarded for low-effort activities like attending a lecture, participating in a walk, or joining a health club. The items that require a larger commitment, like quitting smoking or lowering BMI, need a larger reward that helps make the effort worthwhile.
Other Monetary Rewards
Offering healthcare premium discounts for wellness program participation is a version of the cash incentive, where the cash award is reflected in paychecks through a reduced healthcare premium contribution amount. If you choose this approach, be sure to show the total annual savings from participating in the program, because the per-paycheck discount may seem too small to motivate any behavior changes.
Additional forms of cash incentives or cash equivalents can include rebates for gym memberships based on attendance and contributions to a health savings account that can be used for medical expenses.
A Word of Caution
If you are considering subsidies or cash payments to encourage participation, be aware of potential repercussions for employees' tax returns.
Without careful planning, subsidies or cash payments may have unintended income tax impacts for participating employees and may create tax-reporting liabilities for you. Cash payments may be considered taxable income and, as such, may result in an unwelcome end-of-year surprise for the participant. Consult your legal department and accounting department for their practice requirements prior to promoting prizes and prize values.
Points
Instead of cash, some wellness programs use a point system. Similar to all commercial rewards systems, these programs allow you to accumulate points for various program activities and achievements. These points can then be redeemed for the prize of the participant's choosing.
Because points can be earned throughout the year, this system encourages continuous participation. It also has the advantage of keeping the program visible while employees save up their points, unlike with cash that is spent and forgotten.
7. The Question of Vendors
It may be tempting to run the wellness program solely in-house. For very basic programs, that may suffice. However, any program that involves health risk assessments, biometrics, disease management, coaching, or multiple forms of challenges will quickly outstrip an employer's internal manpower and expertise.
An experienced vendor can offer multiple wellness program services. This makes integration easier and prevents the frustration of having to deal with different companies for wellness coaching, disease management, challenge tracking, and so on.
Another benefit to partnering with an external vendor is to maintain the confidentiality of employees' personal health information. This confidentiality is likely required by either federal or state/local statute and will be reassuring to your employees.
A wellness vendor can also provide expertise in data measurement and statistical analysis, particularly to correlate health behaviors to trends in company performance. This type of analysis requires specific, advanced skill sets that may be outside the capabilities of internal staff.
Other advantages of working with an external wellness program vendor may include:
Wellness Portals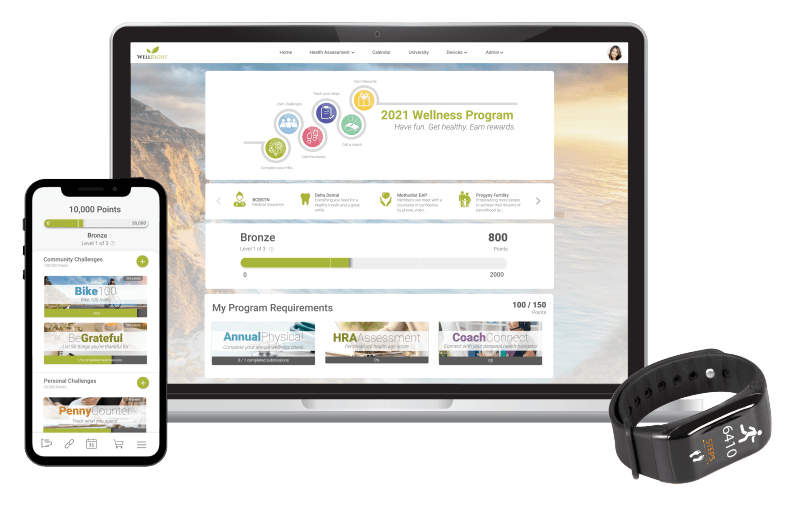 An easy way to enhance the substance of any wellness program is to use an online wellness portal. The wellness portal gives employees an easy way to input and process their HRA results. It also enables employees to quickly access additional resources and educational content. Mobile and tech-savvy employees will likely prefer online tracking of activity versus paper tracking.
Wellness Coaching
Some wellness program vendors offer coaching as part of their services, which can greatly enhance outcomes. Evaluate the capabilities of the wellness coaching vendor to make sure they have the language capabilities needed for your employees. Additionally, check that their hours of operation match the best times to reach your employee population.
Disease Management
If a wellness program vendor offers disease management, be sure to ask for their credentials and protocols for managing chronic conditions, including any conditions they do not manage. Disease management should be considered a long-term intervention and include, at a minimum, follow up services throughout the program year. Lastly, make sure their hours of operation match the best times to reach your employee population.
Employee Assistance Program (EAP)
An EAP network can provide employees with emotional health services in an accessible and confidential manner. The EAP network should be able to provide a variety of counseling professionals in the areas most needed by your employees. Ideally, if your health plan distinguishes between network and non-network providers, these counselors should be providers in your health plan's provider network in case the employee (or spouse) needs to continue services.
Smoking Cessation
Smoking cessation vendors should be evaluated for the same time and language requirements applicable to wellness coaches and disease managers. The full medical benefit applicable to smoking cessation should be included in the vendor's company profile, so that the tobacco cessation coach can help participants use all resources at their disposal. As with disease management, the smoking cessation program should be considered a long-term intervention and include, at a minimum, follow up services throughout the program year.
8. Developing a Communication Plan

Once you've determined how the plan will work and which vendor will help you implement it, it's time to plan how to spread the word about your exciting new wellness program.
Proper communication of a wellness program not only provides the initial explanation and awareness of available services, but it also creates interest and promotes employee engagement. Here are some questions to consider:
What will be the most impactful way to communicate this benefit to our employees?
What current communications do our employees respond to and which ones do they ignore?
How often should we update employees on wellness program events to keep the program front of mind?
Communication Plan Options
Information about your wellness program should be communicated through multiple mediums. Here are some options:
| | |
| --- | --- |
| | Newsletters: Paper or online newsletters can provide health-related articles on a variety of topics. Many vendors provide newsletters at low cost that can be customized to include an events calendar, company logo, and success stories. |
| | Bulletin Boards: Bulletin boards for wellness are best placed in high traffic areas like cafeterias, break rooms, employee-only restrooms, and meeting rooms. They can be used to promote upcoming programs, monthly health themes, and current program participation status totals (e.g., "75% of employees received their flu shot so far!"). |
| | Internal TV: Many larger companies have TVs or monitors in common areas displaying important company information or news. Because the information on these screens is repeated multiple times per day, employees are more likely to retain what they see. |
| | Wellness Posters/Flyers: Wellness posters and flyers typically include a simple message that grabs the reader's attention from a distance: 3 steps to proper hand washing, 1-800-Quit Now! for tobacco cessation. A poster plan should have a preordained replacement date; messages tend to become an easily-ignored part of the scenery after 30 days. |
| | Emails: Work emails are a great way to communicate materials quickly. Email best practices include creating a short, catchy introduction and providing a link for readers to find more detailed information if they're interested. Wellness vendors may also use email to share information with program participants. |
| | In Person: If your company has regular all-hands meetings, these are a great opportunity to provide the latest updates on your wellness program. You can explain the program, answer employee questions, and clear up any confusion. |
| | Wellness Champion: Designate wellness champions by departments, teams, or locations. These champions will be responsible for raising the visibility of and encouraging participation in the wellness program. |
9. Measuring Success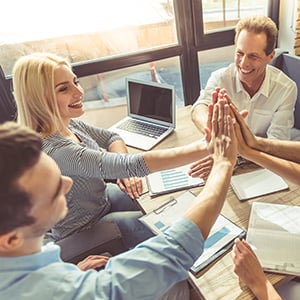 Once your wellness program rolls out, the top concern on your mind will be, "Will this succeed?"
As with any other initiative in your company, you need data to know if you're reaching your goals. This data will be obtained by careful measuring. Think this through carefully:
What should we be measuring?
How should we be measuring it?
Over what length of time should we be measuring?
Answering these questions is generally where most wellness programs butt heads with the company's business goals, which often focus on the short term.
However, encouraging healthier behaviors takes time, so short-term financial paybacks may be minimal. For health-contingent wellness programs, the first three years are usually devoted to normalizing the concept of wellness as part of the employer's business culture. The focus during this time period will be employee engagement, motivation, and participation.
Fortunately, by demonstrating that you are carefully monitoring the metrics that are relevant to your program's goals, you can help ease executives' concerns. They may also need to be reminded that employee wellness is a long game, but a worthy one: Those employers that persevere and successfully align compensation and benefit-related incentives are estimated by Lynch & Gardner to achieve $2,500 less in medical claims per employee, 65 percent fewer total days of worker compensation, and 50 percent less in turnover for top performers.
What to Measure
You've already set your SMART goals, but which metrics will show you how close you're getting to reaching those goals? You want to be able to draw a straight line from your metrics to your goals, to provide the most accurate picture of success. But don't be too narrow in your focus. For example, if reduced absenteeism isn't one of your program's goals but you notice absenteeism has dropped 20 percent since program inception, that still benefits the company's bottom line and is worth mentioning.
Here are some of the metrics you may want to focus on:
Return on Investment (ROI) / Incidents of Preventable Expense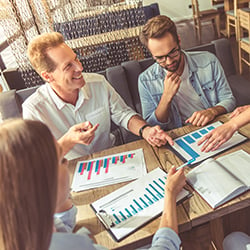 There is no small amount of controversy over whether wellness programs are able to provide real financial return on investment (ROI). Although the argument persists, numerous published studies (most recently by the prestigious Rand Corporation) show that properly structured programs can return $1.50 for every $1.00 spent.
Granted, financial gains can be difficult to quantify because multiple variables impact medical cost increases, including provider-specific healthcare inflation, increased utilization of services, more expensive medications, and changes in provider network prices.
If employees are making fewer claims but healthcare prices have gone up, ROI will tell an incomplete story. Therefore, include behavioral measurements when evaluating your program's success, especially in the short run.
A best practice for establishing ROI is to analyze your medical claims history to identify preventable medical costs. This may require the assistance of a wellness program vendor. The combination of claims data (i.e., where you are currently spending money) and HRA results (i.e., where you will be spending money in the future) will provide a roadmap for targeted conditions.
Starting with year four, a mature wellness program should be able to show reduced incidents of preventable expenses related to uncontrolled diabetes, hypertension, and obesity. To maintain a long-term health cost impact, it is important to maintain consistent employee participation in behavior modification programs or support services, such as maintenance coaching, annual screenings, and repeated individual health messaging.
Value on Investment
Focusing solely on ROI gives an incomplete picture of a wellness program's success. Instead, experts like Dr. Ron Goetzel embrace the idea of value on investment (VOI), focusing on such measures as population health improvement, productivity, job performance, and the ability to attract and retain talent. By focusing on cost-effectiveness (as opposed to cost-benefit), you can analyze the breadth of results you're getting for your investment.
Participation Numbers
What percent of your employee population is participating in your program? This information is crucial to any program's success, and here is where wellness plan design can have a significant effect. Without mandating program participation (a dangerous approach) or providing large enough incentives to motivate change, the likelihood of getting large numbers of employees to participate during the first three years is pretty slim. But remember, participation alone is not the long-term measurement of success. Participation will measure your reach and level of interest, but outcomes and repeat participation will provide a better quality measurement.
Better Medication Adherence
During a program's first few years of operation, medication usage will probably increase. Such cost increases are not unexpected and can actually be a positive sign, indicating that employees are talking to their doctors about their health conditions and are proactively taking steps to improve their numbers. This is ultimately a harbinger of lower long-term healthcare costs, as employees get chronic conditions under control. To mitigate these short-term increases, cost-containing measures could include incentives to use generic medication whenever possible.
Sick Days
In addition to medical claims and health risk scores, you should measure the impact of wellness program participation against the need for sick days and paid time off for sick days. Again, look at these numbers carefully. If employees were blasé about their wellness prior to program implementation, they may have come to work while sick, resulting in a low sick-day rate that painted an artificial picture of employee wellness.
Employee Retention
In a 2006/2007 survey, employers estimated the replacement costs due to employee turnover to be $15,000 per incidence (Salary.com Employee Job Satisfaction & Retention Survey 2007/2008: An Employer Versus Employee Overview). "Staying" interviews or surveys can uncover the reasons why employees are choosing to stick around, giving you valuable data on whether the wellness program is a factor.
Participant Satisfaction
A wellness program should always include opportunities for participants to express satisfaction or dissatisfaction with the program. For example, at the end of an eight-week walking program, participants could be polled to evaluate what they liked or disliked about the program, along with their likelihood to participate again. Similarly, non-participants could be polled to determine why they didn't participate and how they might be encouraged to participate next time.
Health and Healthcare Data
Healthcare data is crucial to determine the extent of which specific healthcare problem areas exist in your workforce. Not only does this data help you design your program, it provides an effective way of measuring it. If claims related to diabetes plummet after the first two years of a wellness program's implementation, that is a strong indicator of success.
Access to medical claims data for self-insured plans is easier than if you have to rely on reports from your insurance carrier, but in either case, the effort will pay dividends for wellness plan design and the attainment of the plan's desired outcomes.
In addition to medical claims, advanced programs will use third-party providers to integrate claims data from workers compensation, employee assistance programs, and dental plans. This approach is expensive, but it provides the most comprehensive assessment of the health status of your employee population.
Whichever approach you use to gather claims data, be sure to comply with all applicable HIPAA privacy requirements and prohibitions, from Business Associate Agreements to the protection of your employees' Protected Health Information (PHI) in all of its forms.
The well-being of employees has often been neglected by companies. However, more and more employers are realizing that healthy employees who feel valued are more engaged, energetic, creative, and productive. And by taking the time and effort to carefully design a wellness program that fits their needs, your company can reap the benefits of a wellness-focused workplace.
If you missed Part 1 and Part 2 in this series, download them now to get the full guide.
Plus, as a bonus, we're including an easy-to-use wellness program planning checklist, which will help you complete every step, guiding you toward the perfect-fit wellness program for your company.
Need more guidance, or want to learn more about our corporate wellness programming and platform? Contact us today!
Share this guide on social: