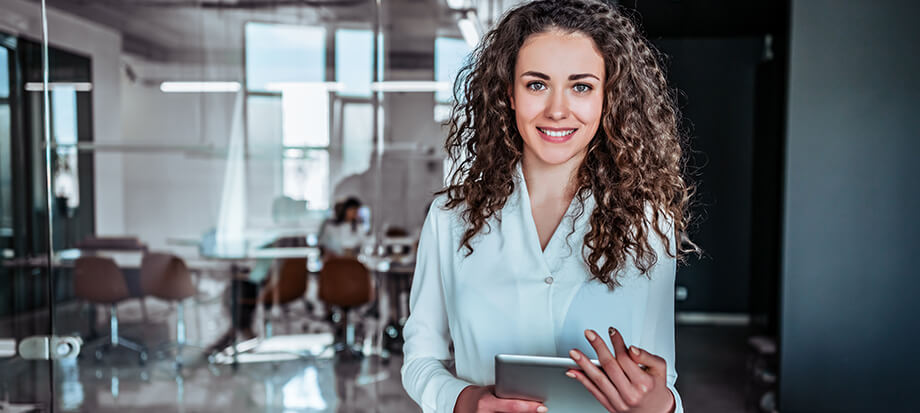 Let's get real for a moment: launching, maintaining, and growing a successful wellness program isn't easy. After all, you're asking a group of people to do one of the hardest things for anybody to do: change their habits.
Whether you're doing this by yourself or as part of your HR team, you may feel like you're trying to move mountains, as you send out emails, put up posters, and do everything you can to create some momentum.
But what if you had a certified expert in your corner helping to ensure your success?
Companies with a successful corporate wellness program have several things in common. One of those things? They don't go it alone.
At WellRight, our clients work with a dedicated team of account managers—starting with the onboarding process and continuing through the course of their wellness program. Instead of having to navigate their way toward a successful wellness program through trial and error (while risking a drop in engagement), these clients save time, aggravation, and employee goodwill by launching their best possible wellness program right out of the gate.
What does this look like in practice? Let's examine the diverse roles of a WellRight account manager and how working with an account manager is vital to wellness program success.
Note: If you're interested in learning more about how to get started with implementing a corporate wellness program at your organization, you can reach out to us here.
How an Account Manager = A More Successful Wellness Program
WellRight account managers wear multiple hats:
They act as technical consultants to assist in gathering the necessary information to design and develop a wellness program.
They provide specialized wellness program expertise and share their knowledge of industry best practices.
They help facilitate better decisions by curating custom

wellness challenges and activities

for your unique employee population.
They help you stay on track by measuring program success and ROI from your wellness program.
They are an ongoing advocate to align wellness programming with your bigger business goals.
Account Managers Provide Technical Support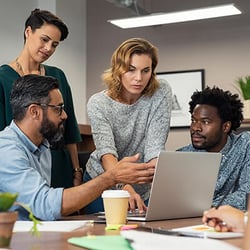 WellRight account managers are product and wellness experts who have deep knowledge of the programs, challenges, and technology offered within WellRight's corporate wellness platform. They know how to ask the right questions that will uncover any previous data solutions and offer ways to integrate historical data into the system. WellRight is vendor agnostic, so account managers focus on the functionality of those solutions and tools and how they can work in tandem with your wellness program.
By offering a thorough evaluation of your existing technology and solution ecosystem, account managers create a seamless integration process, allowing you to get your program up and running quickly–sometimes in a matter of weeks.
Account Managers Provide Wellness Program Expertise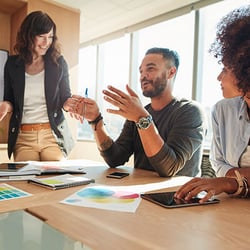 Another distinction among WellRight's entire account management team is the level of industry expertise and training they undergo before working with clients.
Each one of our account managers maintains a CWWPM (Certified Worksite Wellness Program Manager) certification from either WELCOA or the National Wellness Institute. These premier training programs are designed specifically for worksite wellness, human resources, benefits, and interdisciplinary professionals responsible for the management and maintenance of a well workforce.
Channeling their knowledge from these certifications as well as years of experience developing wellness programs, WellRight's account management team conducts a full review of each client's existing wellness offerings to determine the best combination of activities for a successful workplace wellness program. Every program is specifically designed to meet the unique needs of each client's employees–ultimately leading to higher participation and engagement in the program.
Plus, as account managers continue their education and expertise in workplace wellness programming, their knowledge and insight is shared directly with you–guiding you through your wellness journey with the latest industry trends and evolving best practices.
Account Managers Facilitate Better Decisions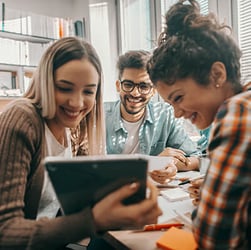 At WellRight, we offer numerous customization options and wellness challenges. Our account managers carefully curate challenges and activities, helping you tailor your wellness program to inspire and engage your employee population.
Account managers help admins determine which challenges would work best for your employee demographics and health needs, your business, and any specific goals you are trying to achieve. They also provide guidance on wellness program best practices and the important wellness program elements that will help ensure the highest level of engagement.
Account Managers Help Measure Program Success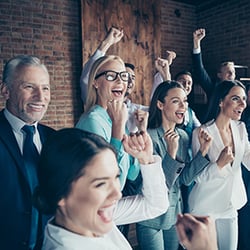 WellRight's account management team also ensures the success of your wellness program by conducting annual reviews of key metrics, customized depending on your needs. The overall goal is to help you achieve the highest return on investment from your wellness program.
Metrics to consider examining in annual reviews can include:
Employee engagement and turnover: High engagement in wellness programming helps employees handle stress, a major contributor to

employee burnout

and turnover.
Healthcare spending: The more effective a wellness program is—especially one that targets preventative care—the less clients will have to spend on healthcare costs.
Absenteeism: Effective wellness programs reduce the number of days employees miss work.
Morale and productivity: Wellness programs build a positive work environment, keeping employee morale high and increasing productivity.
In addition to the annual review, account managers conduct ongoing reviews on a periodic basis, whether that's monthly, quarterly, or another interval to make sure your wellness programs are meeting program goals and achieving desired results.
Account Managers Align Wellness Programming with Bigger Business Goals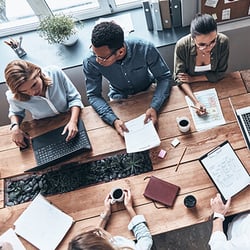 Speaking of goals, one of WellRight account managers' most important contributions is helping identify what changes in employee well-being could make a significant difference in your organization's success. Working to increase engagement, lower claims, or manage specific diseases has a significant impact on company culture–and ultimately your bottom line.
WellRight account managers play a key role in the success of their clients' wellness programs. Their versatile skill set enables them to act as technical consultants, wellness program experts, and admin advocates to ensure there is a strategy for success behind every wellness program.
Learn more about how WellRight helps companies improve the overall well-being of their employees in our Workplace Wellness Best Practices Guide.