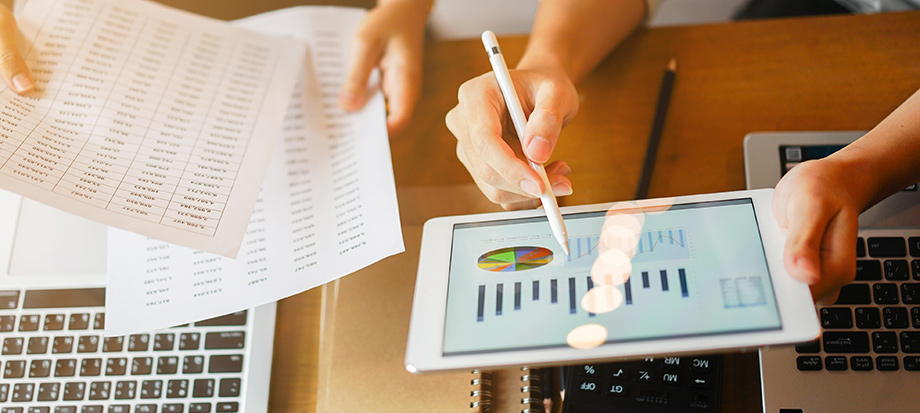 Wellness program ROI can reach up to 300%, provided your program is well-designed and well-executed. The most obvious payback comes in the form of reduced healthcare spending, but there are other financial benefits as well. Wellness programs can boost employee productivity and morale, which, in turn, reduces absenteeism and turnover.
But the key phrase here is "well-designed and well-executed."
How can you be sure your employee wellness program is achieving the results you expect? Just as critically, how can you demonstrate wellness program ROI to budget-oriented executives who may be skeptical about the value of a wellness program?
What Is a Reasonable Wellness Program ROI?
Ideally, your wellness program will come to pay your company back more money than you put into it. There are countless wellness program success stories where employers achieved ROIs of 2:1 or even 3:1.
For example, Johnson & Johnson estimates it received $2.71 back for every dollar it spent on employee wellness over six years. After performing a meta-analysis of over 30 high-quality studies, a group of researchers concluded "medical costs fall by about $3.27 for every dollar spent on wellness programs and that absenteeism costs fall by about $2.73 for every dollar spent."
A study that tracked the stock performance of companies that won the C. Everett Koop National Health Award for outstanding worksite health promotion found that the award winners outperformed the S&P 500 3:1 over 14 years.
But even a break-even ROI can be worth it when you consider the value of helping your employees get and stay healthy.
"My rule of thumb now is a 1:1 ROI is good enough as long as you can demonstrate the money was well-spent–that it went to improving the health and well-being of your workers. If that's the case, then that's actually a pretty good investment in my book," said Ron Goetzel, Ph.D., a wellness program researcher with Johns Hopkins University and Truven Health Analytics, an IBM company.
What Is a Realistic Timeframe for Wellness Program ROI?
It's important to remember your employee wellness program will not pay for itself right away. When you think about your own wellness journey, this makes sense. You can't expect to buy a gym membership and wake up the next day with a healthier heart.
Healthy transformation takes time. Consider this scenario:
A company has 100 employees with high cholesterol. After the company implements a robust wellness program, employees start exercising more, visiting their doctors more often, and – with the support of wellness coaches – sticking to their treatment plans.
At this point, health costs may actually increase for the company as employees see their doctors to establish baselines and get new diagnoses. But, the number of employees with high cholesterol may decrease to 80 by year two. By year three, that number may drop to 50, and as it does, healthcare costs will flatten and eventually go down.
When pitching a wellness program to cost-conscious C-suite executives, it's important to position the program as a long-term investment.
Key Wellness Program Metrics to Monitor
Wellness program ROI can come from a number of sources. Here are some of the key areas to monitor to best determine the success of your investment in employee health and well-being:
Employee Retention and Turnover
Wellness programs are surprisingly effective recruitment and retention incentives. According to the Principal Financial Well-Being Index, 45% of American employees of small- and medium-sized companies say they would remain at their jobs longer because of employer-sponsored wellness programs.
High-quality wellness programs teach employees to manage their stress, balance their lives, and work off their frustration in a healthy manner. This can make a significant impact on employee burnout, one of the leading causes of turnover.
More than a quarter of U.S. employees report burnout symptoms, with burnout costing businesses an average of $300 billion every year in missed work and increased healthcare expenses.
Workers' Compensation Claims
Workers with chronic health conditions (such as hypertension or obesity) or unhealthy lifestyles (such as smoking or physical inactivity) are more susceptible to workplace injury and take longer to recover.
A Lockton Companies analyst writes for the Society for Human Resource Management that the evidence shows, "wellness programs not only reduce the duration of workers' compensation claims, but could also potentially prevent those claims from occurring in the first place."
Medical/Healthcare Spending
More than 60% of employers report that workplace wellness programs have reduced their healthcare costs. A major reason for this is the prevalence of chronic illness among the American workforce. The U.S. Chamber of Commerce reports that more than 117 million Americans had one or more chronic illnesses in 2012, which accounted for three-quarters of all healthcare costs and 70% of deaths.
When we spoke with Michael O'Donnell, the CEO of the Art & Science of Health Promotion Institute, he told us that lifestyle choices such as smoking, poor nutrition, and excessive use of alcohol contribute to seven of the 10 major causes of death in the U.S. and account for about $1 of every $4 that employers spend on healthcare.
When run effectively, wellness programs are relatively inexpensive ways to help your employees take control of their chronic conditions and adopt healthier lifestyles. In terms of wellness program ROI, the old saying is true: "An ounce of prevention is worth a pound of cure."
Absenteeism
Chronic health conditions (including mental health challenges such as depression, anxiety, and stress) not only contribute to high healthcare costs, but they cause employees to miss work. One survey found that employees who report low levels of "life satisfaction" stay home from work 15 days more per year than those with higher scores.
Morale and Productivity
A workplace culture of negativity and disengagement can bring productivity to a standstill. Unfortunately, according to Gallup's 2017 State of the American Workplace, more than half of U.S. employees are not engaged at work. Compounding the problem is the way low engagement tends to spread through an organization. Experts call the phenomenon "emotional contagion."
A wellness program can boost employee engagement in two ways. First, wellness programs help employees deal with the problems outside of work – health, stress, time management–that are distracting them at work. Second, team-based wellness challenges can bring co-workers together, fostering a sense of shared commitment and responsibility for supporting each other and achieving goals.
The Other Side of the Equation: What Does a Wellness Program Cost?
In this article, we've covered the "R" in ROI, highlighting the many ways a well-planned and executed wellness program can contribute to your company's bottom line. But what about the "I"? What can your company expect to invest on a high-quality wellness program, and in what areas?
In our comprehensive guide to the cost of an employee wellness program, we identify eight major cost drivers:
Incentives

Platform/administration

Coaching services

Biometric health screening

Staffing costs

Analytics

Amenities and activities

Wellness program promotion
Click here for in-depth explanations and estimates for each cost factor.
By setting smart goals for your wellness program and taking the time to plan out how to best invest your wellness program dollars, your organization can look forward to a healthy ROI and a healthier, happier workforce.