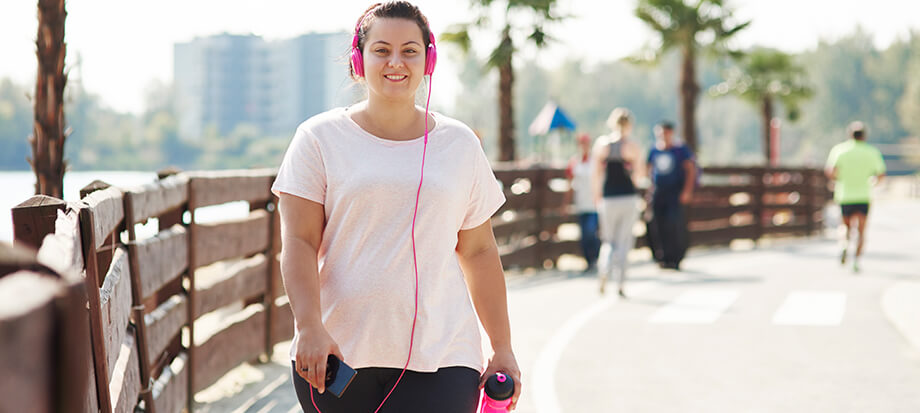 A virtual commute might sound silly, but it turns out the commuting ritual has played an important role in employee well-being. And its absence has been noticed.
So much so, you may have read about the push to find ways to bring it back to the remote working environment.
FastCompany, in particular, highlighted the benefits of virtual commuting in its November 2020 article entitled, "Virtual commuting has extraordinary benefits—here's how to maximize your own." In it, two executive coaches and leadership experts highlight why virtual commuting can be beneficial to employees and companies.
Employees Are Stressed Out
Let's face it, your employees have had a rough year, and they haven't been blown away by employers' responses to their needs. In a survey performed by Willis Towers Watson, only 29% of employees said their workplace well-being programs were effectively supporting them. And 54% of employers agree to some degree, citing stress and burnout as the biggest issues challenging their well-being programs and increasing mental health claims.
A virtual commute challenge is one way you can demonstrate to your employees how serious your company is about addressing their workplace mental health needs.
What Is a Virtual Commute?
It turns out the seemingly banal activities that employees used to do on their way to work—stop for coffee, listen to their favorite morning talk radio station, exchange pleasantries with building personnel—is what geared them up for the day.
It's not about the coffee or the chat or even the commute itself (trust us, nobody misses sitting in traffic or waiting for the train).
It's about the ritual of the commute.
These small, consistent actions at the beginning and end of each workday give our brains time to shift into—and out of—work mode. They give us time to process and set aside any frustration or stress, so we don't drag it from home to work or vice versa.
Without this space to shift gears, remote workers may find themselves struggling to get started in the morning or letting minor work problems bleed into their leisure time.
Enter the virtual commute.
Simply put, a virtual commute—also known as a "fake" commute—is a routine employees can do to separate work time from leisure time.


A virtual commute could be as simple as walking around the block, taking a quick trip to the local coffee shop, or an activity like yoga. There are plenty of possibilities.
There are also plenty of benefits.
How a Virtual Commute Benefits Your Employees
"Implementing a virtual commute can help improve job performance, enrich home-life relationships, and lead to overall better health and wellness."
Jim Laughlin & Natalie Grund, MDA Leadership
Your employees' previous commute ritual gave them a well-being and productivity boost, which they can recover via a virtual commute. And the benefits are impactful:
A pre-work commute helps employees set aside time to mentally prepare for the workday.
It can be a time of reflection, planning, and preparation that researchers say contributes to setting goals and accomplishing them.
The morning commute is also a time when employees can use their executive function to make a physical or mental list of the day's priorities—the ever-important "to-do" list.
Maintaining a virtual commute can reduce the type of stress that leads to poor decision making and moodiness.
A post-work commute gives employees time to de-stress, reflect, and be more present with family.
Companies like Microsoft have recognized the value of virtual commuting and are rolling out virtual commute experience solutions. Microsoft Teams and Outlook will be integrating with the mindfulness and meditation app, Headspace.
Before you dive into virtual commuting, consider a few tips that will help your implementation be successful.
Helping Employees Structure a Virtual Commute
Whether you build a challenge within your wellness platform or simply communicate the importance of virtual commuting for employee well-being, get your employees and their teams started on solid footing by following these steps:
1. Make Sure They Schedule the Time
Working from home is tricky because it's easy to fill every spare moment of the day with work activities. Remind employees to schedule their "commute." Carving out 15-30 minutes is plenty of time to create a great start to their day.
Remember that this is yet another change to their routine. Encourage employees to ease into this. Try a few days per week to avoid any additional stress.
2. Encourage Them Do the Things They Enjoy Most
Not every aspect of a morning commute is pleasant, but this assignment should be. So, start by asking employees to list out the activities they can fit into their commuting time frame that will put a smile on their faces. What aspect of their commute do they miss most? For some, it might be the sunrise walk to the train station. For others, it might be grabbing coffee with their work bestie before starting the day or listening to their favorite podcast in the car.
You want them to focus on the parts of their commute that were most helpful, effective, and restorative from a mental, physical, social, and emotional health perspective.
3. Suggest Something Out of the Ordinary
The neat thing about a virtual commute? It doesn't have to be done the same way every day. Employees can build out several virtual commute options that create that sense of restorative, energizing ritual. This allows employees to explore combinations and schedules that allow them to fully nourish their bodies and minds.
Challenge them to make their virtual commute something that will promote growth, like journaling, mediation, reading self-improvement books or doing the morning pages exercise from Julia Cameron's The Artist's Way. There are endless options.
4. Remember to Reflect and Adjust
Remind your employees that they aren't beholden to the activities they first choose for their virtual commute. As one of our favorite yogis always says, "Find what feels good."
Set a timeframe for them to reflect on how much their virtual commuting activities contribute to their well-being. The ones that don't should be discarded and replaced.
Ask supervisors to include this reflection in team meetings. It can serve as a bonding exercise and a way to discover new ideas.
Regardless of how you implement virtual commuting in your remote workplace and wellness program, make sure to track how effective it is on a macro level. Notice how it impacts productivity. And, as always, find ways to incent employees to participate.
For more workplace wellness program ideas that support employee well-being, check out WellRight's Employee Emotional Wellness Resources. And, if you need help implementing any of the challenges or ideas you see, feel free to reach out to us. We're here to help.