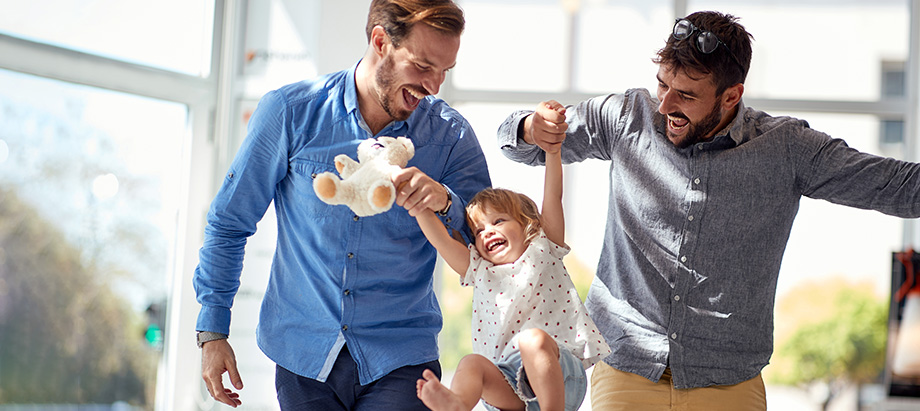 While June is LGBTQ+ Pride Month, we've reached the point where companies must move beyond simply showing support for one month with messaging, media, and products.
Consider this month the opportunity to begin making LGBTQ+-affirming practices an inherent and essential part of your organization year-round.
But to do that, companies need a culture shift.
It's Time to Adopt a Culture of Humility
Employers who are serious about creating an equitable and inclusive workplace need to do more than hang up a pride flag in June or host an LGBTQ+ workshop or speaker once a year. Real change comes from culture.
"It starts with moving from a workplace that's 'accepting' to one that's 'expecting'," says Luca Maurer, author, consultant, and guest in our upcoming webinar, LGBTQIA+ Awareness – Moving from a Month to a Mindset.
Maurer goes on to explain that the term "accepting" can give LGBTQ+ employees the feeling of being separate from the rest of the workforce, while the term "expecting" implies that they are naturally included. In other words, it is to be expected that every workforce will have representation from the community.
Yet the pathway to that shift, according to Maurer, is through cultural humility.
What Is Cultural Humility?
In a March 2021 HealthCity article, Shamaila Khan, PhD, clinical psychologist and assistant professor at the Boston University School of Medicine, defined cultural humility as follows when talking about its application to the medical profession:
Cultural humility involves understanding the complexity of identities — that even in sameness there is difference — and that a clinician will never be fully competent about the evolving and dynamic nature of a patient's experiences.
She highlights that it involves an awareness of self and how each person's identity relates to race, ethnicity, gender, sexual orientation, socioeconomic status, education, social needs, and other factors. Essentially, cultural humility involves continuous learning and recognizing our own biases with openness and grace.
That definition applies beyond the clinical world to any employee at any company. To that end, it's critical for companies to consider the issues that matter to their LGBTQ+ employees.
Understand What It's Like for LGBTQ+ Employees
To truly understand the experience of being in the LGBTQ+ community, employers need to look at everything their employees have to contend with regarding their health, wellness, and disparities in receiving care.
LGBTQ+ Employees Are More Likely to Be Victims of Violence
LGBTQ+ people have to endure threats and harassment every day. On top of experiencing other people denying their humanity and right to exist, they're also met with legislation in a growing number of U.S. states that legitimizes such harmful negative behavior.
As a result, LGBTQ+ employees are considerably more subject to violence—just for being themselves. The statistics are downright shocking: (Trigger warning - some of these stats may be upsetting to some readers.)
Delays in Pursuing Health Care
The Center for American Progress reports that more than 33% of LGBTQ+ people have experienced discrimination in the past two years that has impacted their well-being and caused them to postpone or avoid medical treatment. That translates to fewer heart disease and cancer screenings and an increased risk of worsening conditions and discovering diseases too late.
Plus, there are even more concerns and trends that haven't been sufficiently studied.
"Over the past 18 months, we've seen some new information about a higher risk of diabetes for LGBTQ+ teens as a result of minority stress," says Maurer. "That research still needs to be done, but it's important work and should be a serious concern."
Addiction and Mental Health Issues
Given the hatred and discrimination that is all-too-often levied their way, LGBTQ+ people are twice as likely to struggle with mental health issues and experience depression compared to their cisgender, heterosexual counterparts. As a result, suicide has become a serious concern and the leading cause of death for Gen A and Gen Z LGBTQ+ people.
Another sadly pervasive outcome? LGBTQ+ employees are two times more likely to use illicit drugs and struggle with substance abuse. As a result, smoking tobacco is often used as a coping mechanism for dealing with stress and anxiety, and because LGBTQ+ individuals avoid seeking medical treatment, many harmful habits are left untreated.
Those statistics may seem bleak, but employers can take action to create a safer workplace for their LGBTQ+ employees.
What Employers Can Do to Help
1. Conduct an Inclusion Audit
The first step for any employer is to conduct an inclusion audit. Even though most companies already have programs in place, it never hurts to make sure there are no inherent biases that may be getting in the way of program effectiveness.
Beyond doing an inventory of current programs, it may also help to ask the following questions:
How inclusive are our health-related forms? Do we offer a section for pronouns?
Is there a process for changing names, pronouns, or gender identities?
How are families defined, and what naming conventions are used to describe spouses and children?
What magazines and signage are displayed in our offices and waiting rooms?
Also, is there an employee resource group (ERG) or groups dedicated to LGBTQ+ issues?
2. Establish an LGBTQ+ ERG
ERGs serve many functions within an organization. They create a safe space for underrepresented employees to network and brainstorm ways to make their company more inclusive. In addition to providing vital information that helps organizations create a culture of humility, they also facilitate a sense of belonging for ERG members and those they represent.
But that doesn't mean companies should create an ERG and expect their LGBTQ+ employees to do all the heavy lifting. There have to be clearly set and agreed-upon expectations.
"It's not fair to ask the LGBTQ+ folks who work for you to make your organization LGBTQ+ equitable, unless you're paying them to do it. You need to define ERG expectations and strike a balance so they feel appreciated for their contributions."

– Luca Maurer, LGBTQIA+ Author and Consultant
By establishing one or more ERGs, companies can apply the information gleaned in their inclusion audit in the most effective way possible, starting with education.
3. Provide LGBTQ+ Education
As much as companies would like all employees to be aware and empathetic of LGBTQ+ needs, they shouldn't be surprised if that's not necessarily the case.
Conducting Personal Inventories
Part of creating a culture of humility is encouraging employees to do a self-assessment and identify their biases. Examples of questions can include:
What parts of your identity are fixed/variable?
In what ways do you benefit from privilege?
In what ways are you or other employees marginalized?
How do your answers change depending on context and settings?
How do you project assumptions, fears, and biases onto people, situations, and groups?
Another opportunity for education concerns processes and procedures.
Explaining Processes and Procedures
More companies are encouraging the use of pronouns in email signatures, on social profiles, and even on name tags. While this may be second nature to some employees, it might make those who are not "out" feel uncomfortable. Maurer cautions against mandatory pronoun use for that reason.
"I know lots of workplaces that encourage folks to share their pronouns, but when people feel forced to do it, it's not intentional. Companies need to explain why they're doing it; for example, 'We do this because we want people to use the most respectful language possible.' And they need to allow employees to opt out."

– Luca Maurer, LGBTQIA+ Author and Consultant
4. Offer LGBTQ+-Affirming Health Care Networks and Benefits
When negotiating health plans and clinician networks, companies need to make sure those networks include explicitly knowledgeable and affirming providers.
Regardless of benefits—from EAP referral databases to daycare providers and medical doctors—LGBTQ+ employees should have choices that include clinicians who understand their unique needs and provide affirming care. That includes providers who perform gender affirming procedures, reproductive services for same-sex parents, and PrEP and PEP coverage.
"Companies need to ask questions during the plan design process leading up to renewals. They need to know if the networks in their benefit offerings for same-sex couples are comparable to those offered to different sex couples, as well as benefits for transgender employees."

– Luca Maurer, LGBTQIA+ Author and Consultant
5. Examine All Benefits
It's important that employers look at all company benefits to identify any disparities between LGBTQ+ employees and their cisgender, heterosexual peers. That includes family medical leave—everyone should be eligible, not just people in heterosexual relationships.
Employers must also take a hard look at holidays and days off. For example, offering unlimited PTO is an impactful way to allow employees to take off the days that matter the most to them. At the same time, wellness programs should intentionally recognize holidays and observances that matter to all employees.
"I've seen companies offer paid holidays that include Harvey Milk Day and other LGBTQ+-affirming holidays," says Maurer. (For a full list of holidays and observances to consider, take a look at this GLAAD.org blog.)
Create a Workplace Where LGBTQ+ Employees Thrive
Your LGBTQ+ employees deserve more than a month. They deserve a workplace that sees them, values them, and helps them thrive, all year long. And it all starts by embracing the possibility for understanding and building a culture of humility.
If your company is interested in talking with one of WellRight's wellness experts about your workplace culture, we're here to help.