Building a culture of inclusion and belonging starts with embracing change. As employees navigate the constant changes and stressors of balancing work and personal life, making better policies for all employees is more important than ever. So how can leaders ensure that employees have time for self-care and still maintain a level of productivity, engagement, and growth?
Research has shown that Employee Resources Groups (ERGs) can be a powerful tool to drive meaningful engagement within an organization. When employees feel supported in the workplace, they thrive, driving productivity growth for your bottom line. So how can you give employees the power to make that meaningful difference? And what can senior leaders do to build trust, set performance goals, and demonstrate value in this business strategy?
In this webinar, Chief Diversity, Inclusion, and Engagement Officer of March of Dimes, Darlene Slaughter, will share current research, insights, and solutions to get your employees engaged in a significant way and empower change within your organization. You will learn practices that March of Dimes has used to build a culture of inclusion and belonging with tangible results.
In this webinar, you will learn:
The value of employee resource groups and how they help create a culture of engagement and belonging.
Strategies to bring working parents into the cultural conversation to make better policies for all employees.
The tangible results that inclusion has on the recruitment, retention, and reputation of the organization.
Complete the form at the right to view the webinar.


WellRight is recognized by SHRM to offer Professional Development Credits (PDCs) for the SHRM-CP® or SHRM-SCP®.
The use of this official seal confirms that this Activity has met HR Certification Institute's® (HRCI®) criteria for recertification credit pre-approval.
---
About Darlene Slaughter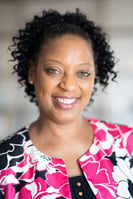 Darlene R. Slaughter is a visionary with a passion to remove barriers and provide equal opportunities for all. As the Chief Diversity, Equity, and Inclusion Officer at the March of Dimes, Darlene is leading a culture of engagement, innovation, accountability, trust, diversity, and inclusion, and oversees talent management and development, recruitment, and D&I initiatives. Darlene has also been appointed to a new role within the March of Dimes for Diversity, Inclusion, and Engagement.
Prior to joining March of Dimes, Darlene served as the Chief Diversity Officer for United Way Worldwide. Her efforts expedited and advanced diversity and inclusion strategies, partnerships, and initiatives throughout United Way's footprint. The first United Way Equity Summit was accomplished under her leadership.
Proceeding her accomplishments at United Way Worldwide, she served as the Principal Consultant and Chair of Linkage Institute for Leading Diversity and Inclusion where she trained corporate leaders on developing and leading D&I initiatives in the workplace. Before Linkage, she led an integrated strategy to utilize and support the talents at Fannie Mae and designed the first Executive Diversity Council as its Chief Diversity Officer.
Darlene's work in diversity and inclusion has been recognized in various ways. She has received many awards and honors, including SAVOY's 2012 Top 100 Influential Women in Corporate America, Profiles in Diversity Journal's Women Worth Watching, Black Enterprises' Top Executives in Diversity, and Heart & Soul's Women of Substance in Finance, and graced the cover of Inclusion Magazine. In addition to her recognition, Darlene serves on Twitter's ICD Council, American University President's Diversity Council, Springboard Foundation for Disability, and Simmons University Inclusive Leadership Institute.
Darlene holds an M.S. in Human Resource Management and Organizational Development from American University and a B.S. in Elementary Education from Howard University.