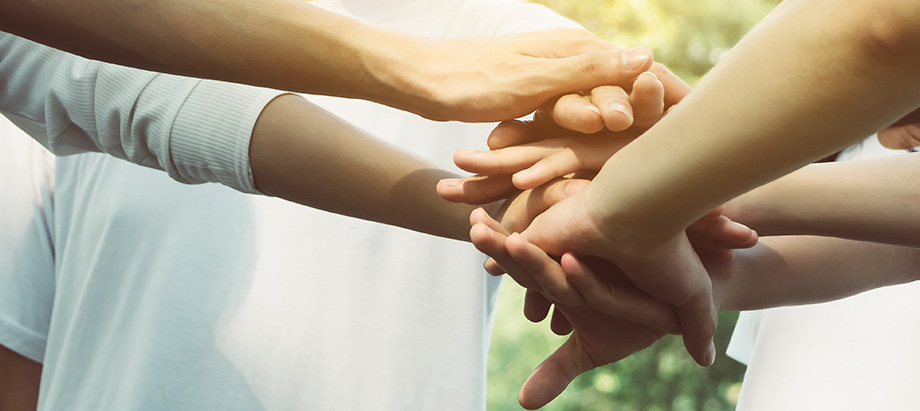 When it comes to choosing where they want to work, today's employees value culture more than ever.
Yes, good compensation is still vital (we've all seen housing prices lately) but as the talent war heats up, many job-seekers find themselves juggling multiple competing offers. The tie-breaker? Whether the company shares and supports their values. As such, many businesses are taking a second look at their workplace culture, and how to improve it.
But … there's a catch.
Companies have to put real effort into creating a culture that informs every decision from a place of inclusion, service, and stewardship.
To accomplish this culture change, companies need to invest in three areas:
Diversity, equity, and inclusion (DEI)
Corporate social responsibility (CSR)
Environment, social, and governance (ESG)
CSR, ESG, and DEI are all important to make a company more appealing to candidates, partners, and investors. And they are key for companies that want to be at the forefront of shifting to a more responsible corporate environment.
In this blog, we'll help you understand what the three areas are, why they're important, and the impact they can have on your company.
Let's start with what's most likely the most familiar of the three: DEI.
DEI: Being Understood and Included
While countless companies go through the motions of diversity, equity, and inclusion, new generations of employees won't stand for gestures.
What Is DEI?
DEI focuses on creating a welcoming working environment for employees, regardless of their identity and background.
Done right, DEI levels the playing field and ensures that every employee is heard, is represented, and has the same opportunities for professional development and advancement.
WellRight has a dedicated DEI resources page with blogs, webinars, infographics, an e-book, and an assessment tool. All these resources are available to help your company create an impactful DEI program.
Why Does DEI Matter?
On the surface, this may seem like a silly question: Having a more diverse, inclusive, and equitable workplace is an excellent and worthwhile accomplishment solely for its own sake, even before any other benefits are factored in.
There are significant benefits, however:
BIPOC Wellness
BIPOC (Black, Indigenous, and people of color) employees carry a tremendous mental load in the workplace. Not only do they have to produce results, but many BIPOC employees also find themselves "code-switching" to navigate the professional world.
In a December 2020 Psychology Today article titled "What Is Code-Switching," Kyaien O. Conner, Ph.D. (a licensed clinical social worker and an associate professor of mental health law and policy at the University of South Florida) defined it as:
"… the suppression of multiple aspects of one's cultural identity, which can include type[s] of clothing worn, hair style, speech, or behavior. In the broadest sense, code-switching involves adapting the presentation of oneself in ways that disconnect them from the cultural or racial stereotypes of their group. The goal being to enhance the comfort of others, typically those outside of their cultural or racial group, in hopes of receiving equal treatment and opportunities for advancement."


This suppression has an impact. Researchers have found that these cultural invalidations may result in significant psychological implications. But … those employees tend to be misdiagnosed or over-diagnosed and may have inadequate access to high-quality mental health services.
Addressing this problem with a DEI framework helps ensure that all employees receive the wellness services they need. It also helps shape a healthy work environment and creates a sense of belonging.
More Engagement, Productivity, and Satisfaction
Gartner considers diversity and inclusion a top priority for talent acquisition managers because of their impact on long-term sustainability. Specifically, DEI initiatives contribute to a:
6.2% increase in on-the-job effort
5% increase in employees' intent to stay with the organization
Nearly 3% increase in individual employee performance
It gets even better. The more diverse, equitable, and inclusive a workplace is, the more employees feel seen, heard, and respected, which yields even more bounty for companies:
The key to success? Doing the homework and listening to what people need, instead of making the common mistake of operating with a surface-level "illusion of inclusion" by rubber stamping a DEI program that doesn't do much for impacted employee populations.
Launching a DEI program? Don't reinvent the wheel.
DEI Strategist and Facilitator J. Israel Greene will guide you through the process in this webinar.
CSR Is About Mindset and Culture
Younger generations of candidates weigh company culture more heavily than employers might realize.
Social responsibility plays a starring role in that culture. It's no longer about, "What's in it for me?" Today's employees want to know what they're going to do in their jobs to help others, rescue the environment, end systemic racism, etc. Corporate social responsibility is the framework for that culture and provides an answer to those questions.
What Is CSR?
CSR can be traced back to the late 1800s when Andrew Carnegie and John D. Rockefeller first challenged their fellow millionaire friends to support social causes. Almost a century later, the concept of the "social contract" between business and society laid out three responsibilities:
Create jobs and economic growth
Provide fair treatment to employees and customers
Contribute to the community
Those responsibilities still apply, with each business's corporate principles dictating how and to what extent those responsibilities are met. However, CSR has since expanded its focus to become the cultural values that inform how a company does business and social good.
Businesses keeping up their end of the social contract is especially critical as companies welcome people back into the office and hybrid work environments: If employees are going to work in person, it had better mean something.
Consider, for example, how WellRight recently welcomed employees back into the office. The leaders at WellRight wanted to create a socially responsible activity that employees could do that aligned with company values. It was also intended to socialize employees who had been working remotely for more than two years.
One of WellRight's values is recognizing the needs of underrepresented individuals who lack privilege, suffer from homelessness and/or experience food insecurity. So, the activity lasted 30 minutes and involved employees working together to pack food for a local shelter. They spent time with each other, shared personal stories, talked about the impact they were making, and were paid to do it.
Not only was it beneficial to the people who would receive that food, but it also reminded employees of the company culture that connected them. It created a lasting, positive memory of their first day back.
At a minimum, CSR involves embracing diversity and fostering inclusion. Employees are empowered to impact valued social goals and, at the same time, feel motivated, inspired, and productive.
Why Does CSR Matter?
Applied in good faith, CSR can have a huge impact on a company and its employees. Why? Because that culture sets the tone. It defines your company and its commitment. It serves as a beacon of light for candidates looking for an employer that aligns with their values.
CSR also has a major impact on how your company is perceived.
Brand Affinity
Since 2020, Newsweek has published a list of "America's Most Responsible Companies." The introduction, penned by Global editor-in-chief Nancy Cooper, reads:
Corporations aren't just impersonal machines for making money; they are also members of the communities where their employees, customers, and neighbors live and work. Some, of course, take their environmental and social responsibilities as citizens of the country and of the world more seriously than others. Just as with people, companies can be bad neighbors or good neighbors, grudging or generous, helpful or unhelpful to those around them.
The methodology used in this list measures exactly how well those companies walk their walk. Essentially, analysts compared the companies' values and commitments published in their corporate responsibility reports with their actual performance in three categories:
environmental

social

corporate governance
Then analysts conducted a poll to measure the public perception of each company.
In the resulting list, there is not a bit of financial data: Each company is ranked based solely on whether they practice what they preach. The opportunity for positive brand affinity is plenty.
Financial Performance
The same employees who prefer to work for a socially responsible company also tend to spend their money with a socially responsible company.
CSR also has a financial benefit to companies.
When a company's brand affinity and trust are high, consumers are more likely to purchase their products or services, which translates to profit growth.
In fact, the same employees who prefer to work for a socially responsible company also tend to spend their money with a socially responsible company.
The same goes for investors. With brand affinity and increased profits come higher investment value. The more a company commits and contributes to community, social, and environmental development, the better positioned it is for growth, encouraging investors and benefactors who want to know their money is going to good causes.
ESG Is Where the Rubber Hits the Road
The last piece of this puzzle is ESG, which is how the impact of CSR and DEI is measured.
It's one thing to say you're a socially responsible company, but it's another thing entirely to show data validating that statement.
What Is ESG?
ESG quantifies a company's ethics, risks, and opportunities to help executives make strategic decisions. While it sounds impersonal, it actually measures the impact a company has on the environment and society in a way that can be compared with that of other companies.
Why Does ESG Matter?
ESG sets companies up to be more resilient in the face of crises, such as a global pandemic.
It also helps companies enter new markets and sell more, especially to younger consumers. A March 2021 Business of Sustainability Index report revealed that millennials prioritize environmental sustainability over price—75% said they would pay more for such products, and 77% are conscious of how the products they buy impact the environment.
Potential Partners and Investors Want Real Data
In the same way that investors want to know that companies have a corporate social responsibility framework and culture, they are 10 times more interested in seeing the numbers.
That's where ESG provides real value. In fact, ESG analysis is becoming critical to making partnership and investment decisions. ESG also reduces costs, attracts talent, and is considered "good faith" to industry regulators.
Implementing DEI, CSR, and ESG in Your Company
DEI, CSR, and ESG are best when used together as part of an overarching strategy:
CSR is the cultural foundation and qualitative initiatives.
DEI is one of the most, if not the most, important initiative within CSR.
ESG quantifies everything to measure their effectiveness and attract all stakeholders—employees, partners, and investors.
To get a better understanding of how to get started implementing DEI, CSR, and ESG in your organization, we asked WellRight's Director of Human Resources, Alice Raflores, PHR, SHRM-CP, to name the most important steps companies should take.
Secure Executive Sponsorship
Raflores' first suggestion is to make sure your executive team understands the internal and external impacts of these initiatives.
"Your C-suite and/or board of directors have to take an interest in this," she highlights. "Give them all the information they need, present a comprehensive plan, follow up at key progress points, and make sure they know this won't work without accountability for every piece of the puzzle."
Next, she recommends looking at your strategies, goals, and vision to evaluate if they're aligned with your CSR culture and DEI values.
Align Every Aspect of Your Business
Let's say your company's No. 1 value is safety. To determine if your business is currently aligned with that value, you have to ask:
Is it clear from our mission and vision that we value safety?
Do our documented procedures and practices ensure employee safety?
Are our products safe for customers?
Are checkpoints built into every initiative or plan to evaluate safety?
Do we have KPIs pertaining to safety?
Do we participate in social and environmental activities that promote safety?
Is our company considered a safe place to work by all employee groups?
Everything—every conversation—should be rooted in ensuring safety.
"As it becomes more embedded into your culture, you won't need to ask those questions," says Raflores. "You'll instantly think about safety in your planning and decision-making."
Identify What Has to Change
Undoubtedly, the answer to that list of earlier questions won't be "Yes" in the beginning. You'll identify areas where safety isn't considered at all.
That's where the work begins.
Identify what needs to change. Are there additional conversations needed? What resources can you pull into the discussion? What needs to happen in the short- and long-term to achieve alignment?
If your company doesn't have any ESG measurements in place, add them to your list of actions to take. Your executives and board members will expect updates once they're aware of your efforts. And your employees want to know their efforts are paying off.
Pursue Certifications
Don't forget about the certifications and programs available to bring your team up to speed—especially with ESG initiatives.
And, don't train and certify just your executives. Remember: Your employees will demand a stake in the game if you don't offer it. Find out what certifications are available for various roles in the organization, like HR, sales, marketing, IT, and more.
Companies that want to attract and retain employees must ensure they're providing a culture their employees are proud of. The benefits not only inspire your people but benefit your company as well.