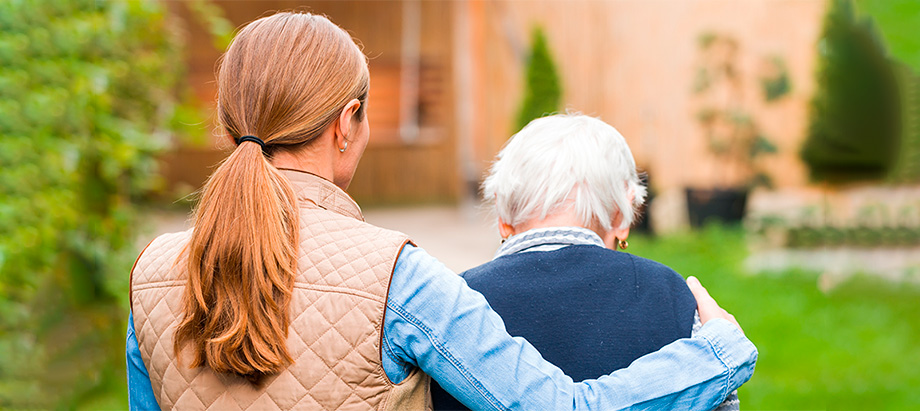 Millennial and Gen X employees are quickly becoming the new "sandwich generation"—but unlike their parents, they have significantly less resources and far more responsibilities on their plates.
It's even caught the attention of the Department of Health and Human Services, which published its first-ever National Strategy to Support Family Caregivers. The guidelines aim to provide agencies, governments, and private companies with proven recommendations for supporting caregivers and families.
With nearly 53 million people serving as family caregivers, plus approximately 2.7 million grandparents (including many Gen Xers) caring for children who cannot live with their parents, it's clear that this issue is table stakes for today's workforce.
How can employers offer more flexibility to caregiving employees in an attempt to combat burnout and attrition?
Employee Stress + Caregiver Stress = Reduced Well-Being
There's no doubt that today's workforce is dealing with more stress than ever before. WellRight's CEO Neepa Patel highlights this rising issue in her recent article, "Putting Out The Fire: Support Caregivers as Part of Equitable Workplace Wellness":
The American Psychological Association reported that 79% of surveyed workers experienced work-related stress in the last month and pointed to pandemic-related stressors, such as long hours working from home, unreliable return-to-work procedures, and the politicization of masks, as driving factors.
When you add being a caregiver to that mix—especially when employees are caring for multiple generations—stress levels can become untenable.
A 2020 AARP report found that, of the 20% of unpaid caregivers in the United States, 61% are also employed in some way. As baby boomers age and their children move into the role of "sandwich generation caregivers," the issue of stress related to caregiving will become more critical to address.
However, this issue becomes more challenging when sandwich caregivers don't let their supervisors know that they're struggling. Only one in three caregivers shares their situation with management, often due to fear of losing their jobs or not being considered for a much-needed promotion.
This disconnect can sabotage entire teams and communication channels as the stress of balancing caregiving and working builds.
"Employers need to account for caregivers when considering building an equitable workplace wellness program — one that is built so everyone, regardless of their lived experiences, has an equal opportunity to achieve and maintain well-being."


– Neepa Patel, CEO, WellRight

How big of an impact can this have? Let's take a look.
The Impact of Caregiver Stress
When a person takes on the task of caring for another person, family or otherwise, they've essentially taken on another job. But this position can be more time-consuming and emotionally draining than an office job.
For example, about 73% of women in the workforce are currently caring for their children and their aging parents, which takes a toll on their mental and emotional well-being.
What Is Caregiver Burnout?
Caregiver burnout happens when the exhaustion and frustration of caring for a loved one or multiple loved ones become unsustainable. Unlike a traditional job, caregiving isn't something you can walk away from when it becomes too much physically, emotionally, and mentally.
As a result, employees who play the role of caregiver on top of their traditional job responsibilities tend to experience a conflicting mix of affection, resentment, stress, and guilt. They forget to make time for themselves and often lose themselves to all their responsibilities, prompting their personal well-being to be put on the back burner and forgotten.
Caregiver Trajectory
Caregivers often display a common set of characteristics that accumulate on a trajectory, exacerbating their situations and leading to burnout.
Difficulty Setting Boundaries
Too often, caregivers prioritize the needs of their dependents over their own. They feel a deep sense of obligation and love for the person or people they care for, which leads to feelings of guilt any time the caregiver even thinks about setting healthy boundaries for themselves. That means virtually no "me" time.
Resignation and Depression
When employees are caring for loved ones with progressive diseases like Parkinson's, Alzheimer's, or ALS, they may set unrealistic expectations about the impact they will have on their loved one's health and prognosis. However, the reality of these diseases can lead caregivers to become resigned and depressed, which can seep into every other area of the employee's life, including their work.
Lack of Control
From this sense of depression, caregivers can become angry and resentful. Often, they care for loved ones at their own financial, social, and emotional expense. Given the complexity of our health care system in the United States, simply trying to help loved ones navigate medical attention, insurance claims, and their own benefits can seem impossible to understand.
What Does Caregiver Burnout Look Like?
The signs of caregiver burnout are similar to traditional workplace-related burnout, including:
Increased use of sick days
Leaving work or signing off early
Withdrawing from friends and colleagues
Increased fatigue or irritability
Given that so many employees prefer not to let their supervisors know what's going on in their personal lives, remember that all of these signs could be misunderstood and misread.
How Does Caregiver Burnout Impact Companies?
The impacts of caregiver burnout don't stop with your employees—they can affect your business as well.
Health care spending increases when more and more employees seek medical care to address the physical impacts of stress, anxiety, and depression. According to the Harvard Business Review, companies spend between $125 and $190 billion in health care costs as a result of caregiver burnout.
Caregiver burnout can also make employee retention difficult, especially when workers decide to stop working or retire to handle caregiving responsibilities. Employees who don't leave their jobs may work fewer hours, take a leave of absence, or spend considerable working time fielding calls from loved ones and handling care issues.
So, what can companies do to support their employees and reduce the organizational impact?
What Employers Can Do to Support Caregivers
Companies must address why employees don't feel comfortable telling superiors about their situations. That means creating a culture of trust and active listening.
Create an Active Listening Culture
If team leaders and supervisors don't know what's happening with an employee, they can't do much to provide support. However, that doesn't mean employees should be forced to reveal personal information if they don't feel safe doing so.
That's why it's important to train company leadership on listening skills and create a culture of empathy within the organization. Once managers know that an employee is juggling an abnormal workload, they can find ways to help out before burnout even becomes an issue.
One of those support structures is paid leave.
Re-Examine Paid Leave Options
Paid family leave plays a critical role in employee wellness and benefits, particularly for caregiving employees. However, it's not as prevalent as it needs to be, partly because there is no federal requirement of guaranteed paid family leave.
According to the Society for Human Resource Management, however, some employers in the U.S. are stepping up to the plate:
55% of employers currently offer paid maternity leave
45% of employers currently offer paid paternity leave
35% of employers offer paid extended family care leave
Demand for paid paternity leave, in particular, is increasing. A 2021 survey by Dove Men+Care and Promundo reported that 85% of men in countries such as the United States, the United Kingdom, Brazil, Canada, and Japan indicated a strong desire to be involved in the first months of their child's life. However, fewer than 50% took the maximum leave allowed because of social norms, financial pressures, and lack of managerial support. Companies can address these types of social norms by making paid paternity leave more common and acceptable.
It's also critical for companies to emphasize to employees that their well-being has to come first.
Focus on Employee Self-Care
We've all heard the announcement while sitting on a plane, waiting to take off: "Put your mask on first before helping the person next to you."
It briefs well, but when you're in the throes of caring for children and parents, while trying to get through your work week, that's easier said than done.
Companies need to meet their employees where they're at and find as many avenues and resources as possible to help reduce the stress and anxiety that leads to burnout. These programs can include movement challenges, guided meditation, group activities, and buddy programs, for a start.
Think about incentives and rewards as they relate to super-busy parents who have no extra time in their day. Instead of offering a gift card for a service they have to schedule to use, what about extra cash to pay for school lunches? Consider offering incentives and rewards that make an individual employee's life easier.
Our team of corporate wellness strategists at WellRight offers the knowledge and experience to help you create an equitable and supportive space for your caregiving employees to thrive. Contact us for help setting up challenges and strategies specific to this growing population.