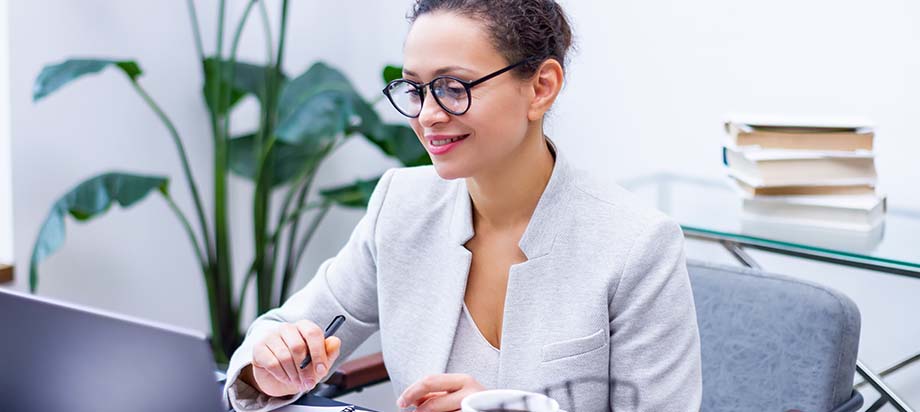 Your onboarding process can set employees up for success right out of the gate, or leave them stumbling—and unsure if your company is the right fit for them.
But even if you already have a well-established onboarding process, it probably wasn't designed with remote work in mind.
When your new employees are on the other side of a video chat, how can you give them a great onboarding experience?
We spoke with our own Director of Human Resources, Alice Raflores, PHR, SHRM-CP, to find out how the onboarding process has changed for remote employees and the tactics she recommends to make the process successful.
The Onboarding Process Has Changed
Onboarding over Zoom?
Before the pandemic, most companies wouldn't have thought that was possible. The entire onboarding process has traditionally been an event in and of itself, bringing new hires together at a main office for anywhere from a day to a full week.
In 2020 though, workers were sent home en masse … and HR teams had to do a mad scramble to figure out how to adapt their onboarding process.
Years later, remote work is here to stay in at least some form.
And HR teams have the opportunity to create a better remote onboarding process. It starts by examining how things have always been done—and what could work better.
Orientation by "Walking Around"
Even when new hires went through their onboarding in a separate room, they almost always experienced being paraded around the office to meet colleagues and co-workers in rapid-fire fashion.
As exhausting as it may have been to remember all those names, there's no question it jump-started rapport. The team member introductions, chance meetings in lobbies and elevators, and quick stops at a cubicle to chat: They were all small ways new employees began to feel part of the company culture.
Recreating that experience in a remote environment is no easy task, especially when most interpersonal interactions are formal and scheduled. "When you're not in person, you can't rely on the informal 'get-to-know-yous' that happen in an office," Alice points out.
So, how do you make a new hire feel welcome?
"We have to be a lot more intentional," Alice points out. "While more formal than we would like, scheduled meet-and-greets are a common occurrence now. I make sure that the hiring manager and other key leaders within the organization know when a new employee is starting and ask them to reach out by phone, Zoom or, in our case, Slack.
The Water Cooler Is Now Virtual
Part gossip, part company updates, part social interaction … "water cooler" talk is a staple in almost every in-person office environment and is often where new employees get an unofficial orientation that's crucial to understanding company culture.
In a remote environment, those chats are virtual and as such, much less organic, with fewer chance meetings and a greater challenge pulling new employees into the culture. Employees won't necessarily know how to connect with a new hire and may not be as talkative via Slack or Teams as they are in person.
Miscommunication Is Almost Expected
Think about the last time you got a text that made you wonder exactly what that person meant. Did you make an assumption, or did you ask for clarification? Without body language cues and voice inflection, it's easy to misunderstand meaning.
Remote employees spend most of their time communicating without the benefit of body language or voice inflection. So, what happens? A lot of miscommunication. If it happens frequently enough, employees can start to feel like they don't fit into your culture or are just misunderstood—neither is a good sign.
"The more engaged and included a new employee feels, the more success they're going to have in the organization, whether it's measured by productivity or tenure."

– Alice Raflores, Director of Human Resources, WellRight
5 Ways to Engage New Remote Employees
Engaging remote employees is easier said than done, but it's possible. Alice recommends and uses these five tactics to create an engaging onboarding experience.
Roll Out the Red Carpet
At WellRight, every new employee finds out quickly that Alice is their onboarding partner. And she takes that role seriously.
"Even before their start date, I contact them to check in and make sure they have everything they need," she says. "Part of it is because of the competitive environment, but it's also because I know you just don't have the same engagement remotely without going above and beyond."
Alice is also implementing a "Welcome" care package that is sent to new hires, a common practice among companies with remote employees. Fun and/or useful items with your brand logo or company name are a nice way to help a new employee feel included on the team. You can get creative: Along with branded pens and cups, one fully-remote company we know sends each new employee a pair of Converse Chucks in their primary brand color of purple.
Create Connections With Teams and Co-workers
To get things off on the right foot, make sure new employees connect with their team members as early as possible.
This is where your wellness platform can prove its value in the onboarding process. At WellRight, our platform offers myriad ways to connect employees, including personal employee pages, group challenges and app-enabled communication.
Set Up an Onboarding Class
Group new employees into one "onboarding class" in your wellness platform so they can stay connected. The more friendships your new employees develop at work, the more likely they are to be successful.
"Research shows it's more powerful to have a broad network than a deep network, especially as one becomes increasingly senior in an organization," says Alice.
Another idea Alice suggests is to pair each new employee with one of their co-workers to make sure they connect with someone every day and can "shadow" job responsibilities, so there's no question about their role.
Gather and Leverage Online Cultural Touchpoints
Your company's culture dictates how things are done, which is important for new employees to understand. Not only does it help them navigate company waters, but it also creates a feeling of literacy in your company's language and practices. It also creates a sense of belonging.
That's why in-person onboarding often dedicates a sizable chunk of time to company culture. It's that important for your employees to succeed.
Your remote onboarding process should dedicate at least that much time (if not more) to culture. Save company policies online so new employees can easily digest them, and share as many assets as possible to help employees get a feel for your company culture.
"At WellRight, we have a video on our 'About Us' website page that gives you a feeling of who WellRight is," Alice points out. "I share that with our new hires to give them the vibe of the office and see what it's like to work here while not physically working here."
Make Sure Technology Is Ready on Day One
It should go without saying, but remote employees are 100% dependent on technology to access email, shared drives and company applications. Waiting until their first day to start setting up technology is too late—any hiccup will render that employee unable to work.
"New employees become instantly demotivated if they can't connect, because it's their only way to engage," Alice points out.
Configure and ship new laptops, mobile devices, and other equipment so they arrive before their first day.
Give New Employees VIP Access to IT
Schedule a session to walk employees through your videoconferencing platform, communication channels, and other company applications, with priority IT support if they get stuck.
"Let your employees test out the apps, shared files, and equipment they'll use on the first day, with IT on the ready to help with any confusion or issues," Alice adds. Throughout the entire process, be on the lookout for other red flags that can signal problems.
Recognize When the Onboarding Process Isn't Working
Regardless of how much effort you put into creating a remote onboarding process, there will be wrinkles to iron out. Some will be obvious and easy to fix, while others may not pop up until later.
For example, one of your new hires who had been gregarious throughout the hiring process has become silent and withdrawn within a few weeks of employment.
That's a massive red flag and your cue to check in with the employee and reengage them. The same goes for new employees who have a lot of complaints or who otherwise seem to be struggling.
Get a Full Picture of the Issue
An ongoing practice that Alice follows is scheduled check-ins with new hires and managers. An open line of communication is important to discuss issues before dissatisfaction can occur. Now, more so than ever, scheduled time to engage with your staff is imperative for continued connection and stronger relationships.
Check In With Not-So-Recent New Hires
You may find it's not just your brand-new hires who could use a better remote onboarding process. During 2020 and into 2021, most companies brought on remote employees with little time to plan how to shift their onboarding process online.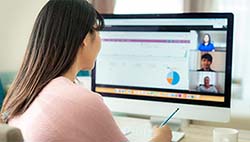 Engage your previous remote hires while developing your onboarding process: Their feedback is essential.
It was a rocky road for most, and those employees could still be struggling to find their feet. Reach out to them to ask about their experience, address any concerns and find out where they think the process could be improved. Of all the people in your company, these employees will probably have the best feedback and suggestions to make your remote onboarding process engaging and successful.
Your company can create an engaging onboarding experience that sets the stage for new employees' success in the company. If you would like assistance with any part of your remote onboarding process, contact one of our consultants—they can provide guidance and tools to make it easier. At WellRight, we're here to help.