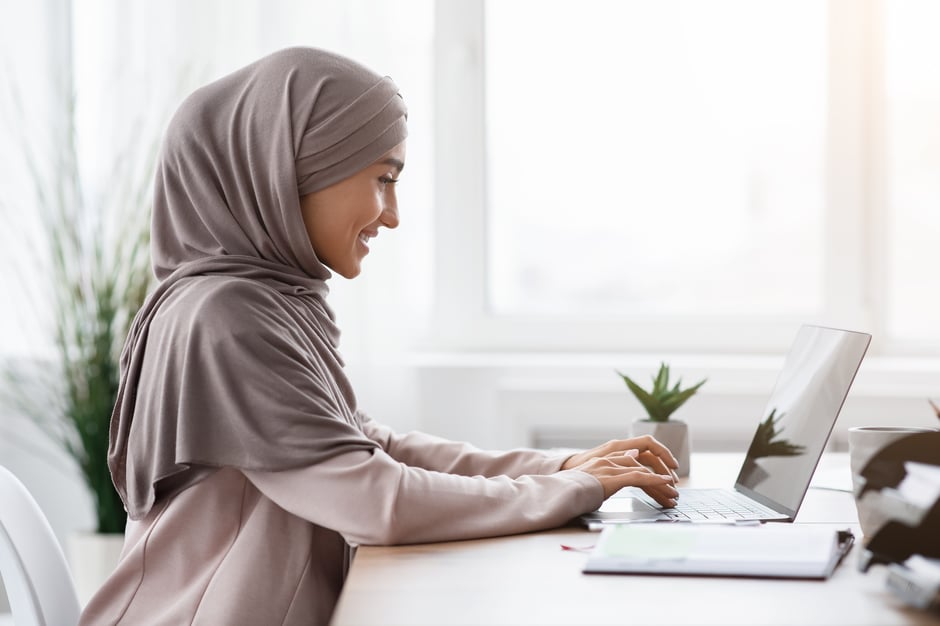 Workers and organizations in the United Kingdom are championing the 4-day work week after the conclusion of the largest (and most successful) trial involving more than 60 companies and 3,000 employees.
The results? 91% of participating organizations are planning to continue with the shorter work week—all for the betterment of employee well-being.
The Idea Behind the 4-Day Work Week
While a shorter work week is not a new concept, it has re-emerged in full force in the wake of pandemic-related burnout.
As workers demand working conditions that foster work-life balance, novel initiatives like the 4-day work week have given employees space to prioritize their personal and professional growth.
Contrary to what most perceive, the objective of the 4-day work week is to reduce total working hours for employees. Research shows that instead of working 40 hours in a given week, 32-hour work weeks that still provide the same pay and benefits enable employees to set attainable goals, improve day-to-day performance, enhance productivity, and boost morale.
In response to this movement, a number of countries have kickstarted large pilot programs to test the validity of the shortened work week. And while large-scale tests have yet to make their way to the United States, many employers are starting to ask the question—"Would this work for our organization?"
Advantages and Common Myths of 4-Day Work Weeks
The wellness benefits of the 4-day work week are paramount for employees, particularly in terms of physical and mental health—despite initial employer reservations.
Results from 4 Day Week Global's recent UK trial program determined that shorter work weeks contribute to:
Reduced levels of burnout and stress. 71% of participants experienced decreased levels of burnout by the end of the trial, with 39% feeling less stressed as a result.
Improved mental health. Over half of the participants (54%) reported feeling less negative emotions after working shorter weeks.
Heightened focus on physical health. 37% of participants saw immediate improvements in their physical health throughout the trial—roughly 40% felt less fatigued and experienced fewer sleep difficulties.
Enhanced social well-being. An overwhelming 62% of participants were able to easily combine work with social life without feeling the after-effects of burnout.
But employees aren't the only ones reaping the benefits of reduced work hours. Employers who took part in the study also reported positive changes from a business perspective, including:
Greater hiring volume and success

Decreased absenteeism, sick days, and resignations

Heightened productivity and performance

Elevated annual revenue
The UK trial also revealed that implementing 4-day work weeks demonstrated benefits from an environmental perspective. Time spent commuting was reduced by about half an hour per week throughout the course of the study, according to trial results.
But even with all of these advantages and revelations, some employers are still hesitant about the idea—particularly those in the United States.
Does a 4-Day Work Week Affect Employee Productivity?
To the surprise of many employers, there was no loss in productivity during trial periods for a 4-day work week overseas.
In fact, 4 Day Week Global notes in their research that companies were "extremely pleased with their performance, productivity, and overall experience" in the trial programs.
Increased employee engagement was reported by both workers and employers. Of employees who participated in the trial, 55% reported feeling more productive and "better able to do their jobs" working just 4 days per week.
Does a 4-Day Work Week Cost Companies More Money?
As it turns out, companies that participated in the 6-month UK trial program—and shared their data—reported an increase in revenue over the trial period.
Though employees were working less, companies actually brought in the same amount of or more money—resulting in a wellness win for workers and a monetary win for organizations.
4-Day Work Week Alternatives for Your Organization
While a full-fledged 3-day weekend may not be in the pipeline for American employees yet, there are plenty of alternative workplace initiatives that can provide similar wellness benefits for employees.
Organizations can implement smaller, more concentrated well-being efforts that help workers balance work and home life and offer more freedom, heightened autonomy, and reduced rates of burnout—especially for hybrid and remote workers.
While research is still being gathered about the 4-day work week, organizations can leverage the following initiatives to foster work-life balance and minimize burnout.
Mail Hold
To help employees manage work and personal obligations, organizations can institute initiatives that challenge and reward workers for not sending or looking at emails after working hours.
One of WellRight's wellness challenges—Mail Hold—invites employees, managers, and leaders to take a break from reading or writing work-related emails at night. Even if there isn't any formal pressure to do so from management, some employees may still feel like it's an obligation to always be "on," which can inadvertently damage their overall well-being.
Unlimited PTO (UPTO)
According to the U.S. Bureau of Labor Statistics, the average private sector worker is allotted only 7 sick days per year.
An unlimited vacation time policy revolutionizes the traditional structure of PTO. Instead of issuing a certain amount of allocated days that employees can take off, this structure replaces that contingency with an "unlimited" amount, with requests being assessed on a case-by-case basis.
A recent study from Frontiers in Psychology revealed that the availability of unlimited paid time off (UPTO) can actually improve employee well-being by giving workers extra time for "peace of mind." The study also presented feedback from human resource managers who claimed that workers actually took fewer holidays after the introduction of UPTO in their workplaces.
"It is essential to focus not only on the outcomes, but also carefully monitor and understand the underlying processes which transform the policy into potential benefits for health, well-being, and performance."
- de Bloom, Kühnel, Syrek, and Vahle-Hinz, Unlimited Paid Time Off Policies: Unlocking the Best and Unleashing the Beast (2022)
Mindfulness Breaks
Mindfulness produces invaluable wellness benefits that help employees thrive at home and at work. Taken in the workplace, these breaks enable employees to pause, focus on the present, and rejuvenate themselves through meditation.
Employers who promote and encourage employees to take mindfulness breaks enjoy increased engagement of wellness initiatives, while employees experience reduced burnout, stress, and conflict.
And near the top of the list of advantages is increased focus—a valuable asset for both employees and employers.
Is the Future of Work a 4-Day Work Week?
While studies are still in-progress regarding 4-day work weeks—and the results are promising—employers are still responsible for supporting the well-being needs of their workforces. A reduced working week is a big change that, when and if the time comes, will reshape what the future of work looks like.
Until then, there are so many things organizations can do to support employees. Contact WellRight today to schedule a demo and learn how we can help.