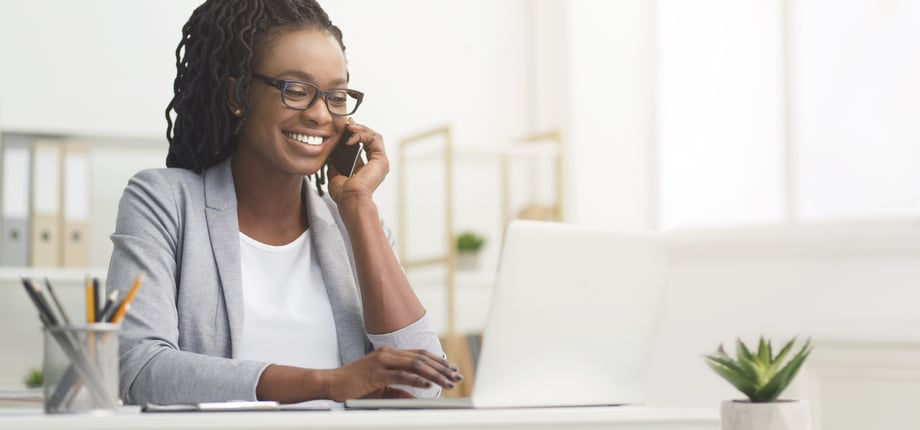 In 2016, the average tenure of a Chief Executive Officer (CEO) was eight years. That average fell to 6.9 years in 2020, according to a study from organizational consulting firm Korn Ferry.
Similar to the employees they lead, 70% of executives are opting for roles that better support well-being and offer more advancement opportunities. And while many still tend to stay at their companies for several years, more than ever, executives are exploring new opportunities to expand their roles in an increasingly complex job ecosystem.
As companies and workforces evolve, the need for high-quality executive leadership is imperative for long-term growth and success. To thrive in competitive markets, companies must pay as much attention to the diversity and flexibility of their C-suite as their entry-, mid-, and senior-level positions.
How Does Expanding C-Suite Positions Fuel Growth and Well-Being?
It's no secret that many employees are still grappling with unmanageable workloads, inflexible schedules, and insufficient health and wellness benefits. A recent report from isolved revealed that one in four employees currently feels unsupported at work and plans to look for new employment in 2023.
But the surprising part? The C-suite feels the same, if not more urgently, about leaving their positions.
Career transitioning firm Challenger, Gray & Christmas, Inc. reports that over 650 CEOs left their jobs in 2022—due in large part to insufficient well-being support. It doesn't help that many executives prefer to hide symptoms of fatigue and mental health issues from their teams and colleagues, inducing stress and work-related burnout.
Aside from the heavy responsibilities that come with their roles, senior executives also face unique stressors that aren't easily overcome. As a result, their personal health and well-being suffer, as reported in Deloitte's recent study on the C-suite's role in occupational well-being:
65% of executives can't find enough time in the day to spend with friends or family

68% of executives get less than seven hours of sleep

74% of executives struggle to find time to exercise

76% of executives find it hard to start and stop work at a reasonable time
In other words, work-related stress isn't just responsible for increasing employee turnover and retention in our new era of work—it's also prompting the C-suite to jump ship.
Fortunately, employees and executives alike are heightening their focus on well-being in 2023. 75% of employees and 89% of the C-suite say that improving well-being is at the top of their priority lists this year, and career development and advancement are a major part of that initiative.
If anyone has the ability to strategically revitalize workplace wellness, it's the C-suite. But in order for executives to effectively address the well-being of their workforce, they need to receive personalized support for their own well-being first.
And for many executives, that starts with finding limitations in their current roles that are preventing them from enacting change.
Top 5 C-Suite Roles in 2023
In years past, having two or three members of the C-suite was more than enough to drive growth and secure sufficient health and wellness initiatives.
But as organizational structures, workplace wellness, and job volatility continue to evolve, companies will depend on more niche executive roles to focus on unique wellness objectives for diverse, multigenerational workforces.
In particular, these new C-suite titles are already effectively empowering executives to build equitable wellness solutions that enable workforces to take control of their well-being.

Chief Inclusion Officer
Diversity, equity, and inclusion are the three biggest priorities of modern companies. But creating a diverse, equitable, and inclusive workplace requires a leader who can ensure employees from all walks of life receive personalized support.
Chief Inclusion Officers (also known as Chief Diversity Officers) are responsible for developing and implementing diversity, equity, and inclusion (DEI) initiatives within an organization. For example, a Chief Inclusion Officer could conduct DEI or culture assessments to establish a performance baseline and use key DEI metrics to create an organizational strategy that evolves over time.
Such responsibilities become even more critical as companies are called on to define their larger purpose and address societal issues. Millennial and Gen Z employees are 40% more likely to reject a job offer or assignment if it doesn't align with their social values, necessitating the need for a C-suite position that prioritizes reflecting cultural values within an organization.
Despite being a relatively new title, Chief Inclusion Officer is one of the fastest growing executive roles in C-suites across the country. Between 2020 and 2021, LinkedIn found that the roles of "Chief Diversity Officer" and "Chief Inclusion Officer" saw 111% year-over-year growth on job postings.
That number continues to climb well into 2023, proving that incorporating DEI initiatives in the workplace isn't just a social imperative—it's also a key factor in boosting talent acquisition, retention, and engagement.

Chief Growth Officer
While some C-suite titles are new, some serve as evolved versions of previous roles with added areas of focus and strategy.
Taking the place of Chief Marketing and Sales Officers are Chief Growth Officers (or Chief Innovation Officers). Chief Growth Officers are tasked with managing a company's growth through a variety of metrics, including revenue, social ROIs, employee engagement, and more.
Typically, a Chief Growth Officer strategically merges the talents of multiple departments, including but not limited to Sales, Marketing, and Strategy. These executives provide niche industry insights to connect external customer acquisition to internal growth initiatives and anticipate buyer needs.
Boasting a growth rate of over 43% year-over-year, Chief Growth Officers are quickly becoming popular titles to offer data-driven input on what employees, customers, and prospective buyers want. Whether they're using industry trends to inform brand decisions or developing communication strategies between traditionally siloed departments, Chief Growth Officers have the foresight to create innovative processes to benefit internal teams and external customers.
Chief People Officer
The unique needs of employees have never been more critical to address. And in a war for talent, it's essential to have someone at the helm to attract valuable talent and equitably support existing employees.
Chief People Officers (sometimes referred to as Chief Human Resource Officers) are responsible for managing the needs of workforces. In addition to kickstarting programs focused on improving people metrics like engagement, retention, and culture, Chief People Officers are also responsible for addressing employees' needs—whether they be physical, mental/emotional, financial, social, occupational, or purpose-driven.
Similarly, Chief People Officers are also consulted by other members of the C-suite to determine which initiatives and benefits will best support the well-being of employees.
While Chief Human Resource Officers aren't uncommon to see in companies, Chief People Officers are quickly gaining popularity as people continue to split time between in-office and remote work. With 61% growth year-over-year, the need for Chief People Officers is imperative, particularly as employee mental health remains a topic of concern for employees, candidates, and executives alike.
Chief Learning Officer
According to LinkedIn Learning's 2021 Workplace Learning Report, 64% of employees currently view learning and development as a "need to have" rather than a "nice to have."
As upskilling and reskilling become employee-preferred methods for internal career advancement, companies need an expert who can strategically foster a culture of learning and development.
Chief Learning Officers (also known as Chief Education Officers) oversee organizational learning initiatives to align employee career development with business goals. Their primary objective is not only to help employees and executives grow and develop skills, but also better position their companies for success.
Skilled in building learning programs personalized to employee interests, Chief Learning Officers tie learning metrics to incentive-based engagement campaigns to maximize cost efficiency. By developing skill-sets that can enable employees and executives to perform well in a variety of different tasks, Chief Learning Officers have the power to transform talent into a renewable resource.
And by giving workforces ownership over which skills they develop, Chief Learning Officers can also improve productivity, engagement, and morale.
Chief Data Officer
Companies may be built on data and corporate assets, but to grow in competitive industries, they must manage that data strategically.
A Chief Data Officer (or Chief Information Officer) oversees the utilization and governance of data to further company goals. In addition to protecting company assets, Chief Data Officers also:
Align all strategic business decisions with data to achieve company goals and KPIs

Manage relationships with partners for data acquisition and sharing

Preserve data quality and governance through internal policies and legal compliance

Keep a pulse on which data technologies are most efficient
Though it's one of the newest executive roles, Chief Data Officers are integral to organizational success, as evidenced by their job growth over the past 10 years. According to NewVantage Partners' 2022 Data and AI Leadership Executive survey, 74% of companies appointed Chief Data Officers in the past year, which is up from just 12% in 2012.
As organizations work to improve the well-being of employees and executives, gathering people metrics will play a massive role in finding gaps in performance and health care. By collecting data regarding engagement (in wellness programs, culture initiatives, or otherwise) and productivity, Chief Data Officers can measure each employee's progress.
Other members of the C-suite, like the Chief People Officer, can then use that data to fuel company-wide and employee-specific initiatives to address any gaps.
Does Your C-Suite Need an Overhaul?
Traditional executive titles like CEO, COO, and CFO once ruled the C-suite, but as the state of work evolves, so are the executive positions fueling that evolution.
Expanding and diversifying C-suite portfolios paves the way for forward-thinking executives to reimagine well-being for themselves, their people, and their brands. As younger employees populate workforces and rise in rank, the availability of inclusive, niche C-suite positions will open doors to addressing previously underrepresented needs and creating leaders for the future.
To sharpen your company's wellness journey for employees and executives, reach out to our Well-Being Strategy Consultants for insider tips, recommendations, and more.