Health—physical, mental and emotional—is now an everyday preoccupation beyond anything we've ever seen. Every business is now a health business. People are assessing every experience, every product, every environment, according to the extent to which it either supports or endangers their health. The time has clearly come for new, people-centered work environments that support health, safety and well-being, while fueling company productivity, creativity, collaboration and innovation.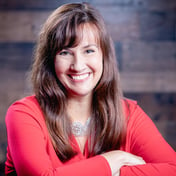 Author and award-winning corporate consultant Laurie Warren will share the key ideas and considerations that will help your company navigate the new demands being placed on the corporate work environment.
In this webinar you will:
Recognize the importance of COVID-19's long-term effect on the workplace
Understand the four pillars of employee health and organizational success
Appraise company readiness for wellness programming
Complete the form at the right to view the webinar.


The use of this official seal confirms that this Activity has met HR Certification Institute's® (HRCI®) criteria for recertification credit pre-approval.
---
About Laurie Warren
Laurie Warren, MSN, is a change agent for empowered well-being in body, mind, and spirit. She works as a wellness clinician, sought-after speaker, writer and award-winning corporate consultant, and is the author of Wild World, Joyful Heart: Unlock Your Power to Create Health and Joy.
Laurie holds a master's degree in integrative nutrition, with additional training in biochemistry, functional medicine, psychology, bioenergetics and herbalism. Her approach to health, healing, and joy is grounded in three foundational beliefs:
The body is a self-organizing organism that's hard-wired for healing.
Our mind can be used as either a bridge or a barrier in our quest for well-being.
What matters most is WHO we are as we move through this world.
Laurie is also a regularly featured expert in the media. A Maine native, she lives in the Greater Boston area and enjoys her four children, her two grandchildren, and the gift of life.