The financial well-being of an organization's employees can have a significant impact on its success. Low financial well-being can decimate bottom lines–leading to higher presenteeism, lower productivity and poor health. Fortunately, employers can do something about it–helping employees feel more secure about their finances while lowering employees' stress and boosting engagement and loyalty.
Join Jim Purcell, former CEO of Blue Cross and Blue Shield of Rhode Island, and Steven Van Yoder, co-founder of the Returns On Wellbeing Institute and best-selling author as they outline strategies to help employees find financial security.
In this webinar you will:
Understand the bottom-line impact of low employee well-being

Learn how to conduct an employee financial well-being assessment

Learn real-world strategies for boosting employee finances

Learn to create an action-plan for cost-effective financial well-being programs




Complete the form at the right to view the webinar.


The use of this official seal confirms that this Activity has met HR Certification Institute's® (HRCI®) criteria for recertification credit pre-approval.
---
About Jim Purcell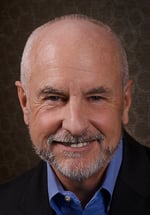 Jim Purcell is the former CEO of Blue Cross and Blue Shield of Rhode Island.
Jim co-founded the Returns On Wellbeing Institute to provide an evidence-based framework for effective workplace wellbeing programs and conduct research on best practices in employee well-being.
He has appeared on CNBC and writes for Forbes.com, Harvard Business Review and Chief Executive Magazine.
With a focus on whole-person employee well-being (physical, mental, emotional, and financial), Jim delivers a strategic vision to help companies cut costs, deliver returns, learn resiliency, and become more competitive.
---
About Steven Van Yoder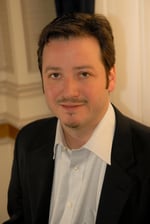 Steven Van Yoder is co-founder of the Returns On Wellbeing Institute and author of Get Slightly Famous: Become a Celebrity in Your Field and Attract More Business with Less Effort. As a recognized expert on thought leadership marketing, he's appeared in Entrepreneur, Inc, American Executive, The Washington Post, PR Week, Financial Executive, Industry Week, and dozens of business and consumer publications.
Steven speaks and writes about workplace wellbeing as a triple bottom line strategy that boosts brand reputations. He founded Global Initiative to Advance Entrepreneurship, a nonprofit organization that harnesses social entrepreneurship to boost community and workplace wellbeing in the U.S. and abroad.