Difficult conversations can be a source of anxiety and hinder our productivity in the workplace–especially when they need to be done virtually. Common non-verbal cues can be difficult to both communicate and interpret through a computer screen. Which is why the framework of these conversations becomes particularly important.
Join Aaron Levy of Raise The Bar for a discussion about how to eliminate our emotional filters and respond, rather than react. Whether you need to discuss performance issues with an employee, deliver bad news to a client, or serve as a mediator for your team, this process will help you to frame the conversation for the best possible outcome.
In this webinar you will:
Identify the difference between feedback and a critical conversation
Learn how to notice your emotional filters and respond, rather than react
Learn why communicating authentically, humbly, and directly is even more important in a remote setting
Empower yourself with the tools, skills, and habits to hold critical conversations and become a better leader


Complete the form at the right to view the webinar.


The use of this official seal confirms that this Activity has met HR Certification Institute's® (HRCI®) criteria for recertification credit pre-approval.
---
About Aaron Levy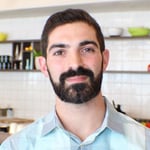 Aaron is the Founder and CEO of Raise The Bar, a firm focused on helping companies create high performing teams by building better leaders.
Aaron is the author of the #1 best selling new release on Amazon, Open, Honest, and Direct: A Guide to Unlocking Your Team's Potential, the host of the Open, Honest, and Direct podcast, the Co-Director of Startup Grind Chicago, a Thrive Global contributor, an 1871 mentor, an ICF Certified Coach and a member of the Forbes Coaches Council.
Over the last decade, Aaron has worked with over 7,500 business leaders in a variety of industries, inspiring them to define their goals, create tactical action plans, and achieve sustained success. Aaron is on a mission to transform the manager role by empowering each manager with the tools, skills, and training to be leaders of people who unlock the potential of their team.