Countless studies conclude that happier, healthier employees are also more engaged employees. A corporate wellness program can teach your employees how to handle the stress of their work and their lives, and in the process, reduce the burnout that leads to absenteeism, job-hopping, and drops in productivity. A wellness program also encourages healthy habits among your employees, which can go a long way toward lowering healthcare costs.
Those are just a few of the benefits of an employee wellness program. But there are two sides to every equation. In this case, the other side is cost.
How much will a wellness program cost your company? That depends entirely on the elements you include. Your wellness program won't be the same as anybody else's—it'll be designed to meet your employees' needs and your own organizational goals and budget.
In this guide, we'll walk you through the various factors that drive the cost of a corporate wellness program. From there, you'll have a much better sense of which individual costs you need to gather to price out your own wellness program.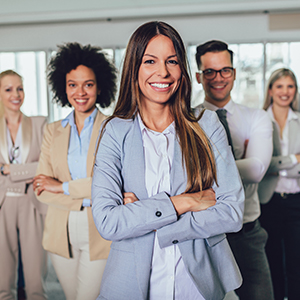 Here are eight of the major factors that impact your employee wellness program cost:
Incentives
Platform/administration
Coaching services
Biometric health screening
Staffing costs
Analytics
Amenities and activities
Wellness program promotion
When planning out your wellness program, however, it's important to look at not just costs, but value. Which expenditures will improve the chances of your seeing your investment paid back?
Below, we break down these wellness program elements.
Click to expand each section below (you can use the arrow on the right-hand side to navigate back to the top of the page).
What Are They?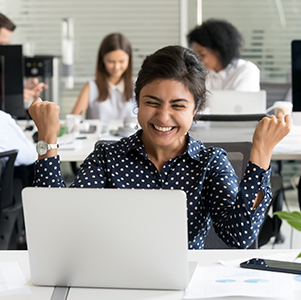 Incentives are the motivational forces that drive the success of your employee wellness program. Without attractive incentives, your employees will be much less likely to take advantage of all your wellness program has to offer.
Incentives can include financial rewards, such as:
Cash (always a popular one).
Gift cards.
Discounts on health insurance premiums. Federal regulations allow discounts of up to 30% of the total cost of self-only coverage.
Or they can be related to health and fitness, such as:
Free or discounted gym memberships.
Free workshops.
Activity trackers and other wearable technology.
Many wellness programs use a points system. Employees earn points for different activities and challenges and can spend their points on smaller rewards or save them up to redeem them for larger prizes.
Do You Need Them?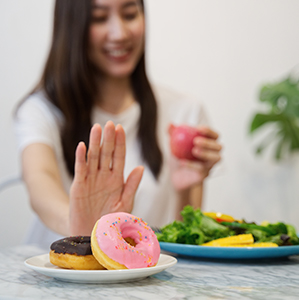 Yes. And it's not because your employees are greedy or lazy. In fact, the opposite is true.
With life and work pulling them in so many different directions, your employees may find it difficult to prioritize their health and well-being. Incentives provide the extra "nudge" they need to make the right choices.
The median participation rate in corporate wellness programs that do not offer incentives is only 20%. Those that do offer incentives see a participation rate of twice as much. Employers that offer incentives worth over $100 report participation rates of 51% or higher (all according to a Rand Corporation survey).
54% of employees say their employers should offer financial rewards for living healthy lifestyles (according to a Willis Towers Watson survey). 46% say they would participate in an employee wellness program only if financial incentives were offered.
What Do They Cost?
Incentives are typically the most expensive part of any employee wellness program, with incentives for outcome based programs (in which employees are rewarded for achieving specific, measurable health goals) tending to cost more than incentives for participation-based programs (in which employees are rewarded simply for taking part).
What Is It?
The platform is the tool you use to organize your employee wellness program and monitor participation. Modern wellness program platforms are online and cloud-based, giving your employees around-the-clock access to personalized portals where they can track their progress, choose activities, and redeem points for rewards.
Do You Need One?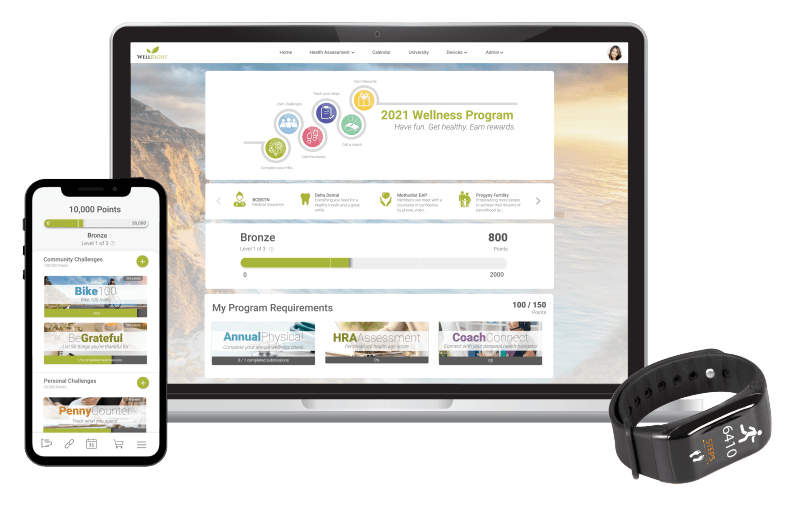 A user-friendly platform certainly improves the odds of your wellness program succeeding. Online platforms make managing a wellness program so much easier—for participants and program administrators. Before cloud technology was widely available, companies had to rely on a hodgepodge of paper records, spreadsheets, and the honor system.
Consider the example of the Indiana Regional Medical Center. The rural hospital had been running a wellness program for its 1,000+ employees for 14 years, but participation remained low. Tracking was done manually with pen and paper.
After implementing the WellRight platform, IRMC saw wellness program participation jump to over 85%. The wellness program director said the platform's "simple, easy-to-understand layout" was a "huge selling-point" that attracted employees to the program.
"Employees could easily sign up for the program, track their results and redeem rewards," she said. "They also loved the text alerts to help them stay on track."
What Does It Cost?
Wellness program platforms typically incur a monthly charge per employee, with that charge depending on factors such as features and volume of users.
Full-featured platforms include:
Mobile and desktop access.
Easy tracking of activities via text message, desktop, or mobile app.
Redeem incentives and gifts within the system.
Syncing with fitness devices and other monitors.
Information about program activities and challenges.
Robust customization options.
Microlearning videos with quizzes and practice activities.
Health assessment with NCQA certification.
Real-time HIPAA compliant reports.
Scheduling tool enables scheduling single or multiple events and gives credit for attending.
Quick links for resources enable easy access to documents, payroll information, intranet, vision, dental, and medical insurance websites.
Email filters enable targeting specific groups.
What Is It?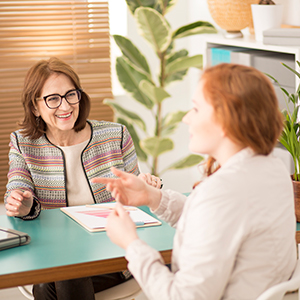 Wellness coaches help motivate your employees and give them tools and strategies for reaching their wellness goals. Coaches can work one-on-one with employees or facilitate information sessions and workshops for groups.
Wellness program coaching can take place in person, remotely (by phone or online), or a combination of both.
Regardless of the format of the sessions, wellness coaches work with employees to:
Determine wellness goals and needs.
Encourage, support, and motivate.
Formulate strategies for overcoming obstacles and challenges.
Identify capabilities and resources.
Many coaches hold regular conversations and check-ins with employees, over time developing relationships of trust, openness, and guidance.
Do You Need It?
Coaching is an optional component of an employee wellness program. However, coaching is often well worth the investment.
Wellness coaches promote optimal benefit usage by steering your employees toward wellness program and health plan resources that will help them achieve their goals. Personal attention and encouragement from coaches inspire employees to stay on track with their wellness challenges.
In studies, wellness program coaching has been shown to:
What Does It Cost?
The cost of coaching varies depending on the delivery model:
Traditional coaching reaches out to employees who have high healthcare costs. Because coaches actively try to connect with employees, this is the costliest approach.
In the inbound coaching model, coaches wait for employees to reach out to them. This option is less expensive because coaches do not spend their time scheduling appointments with employees.
Incentivized coaching is a hybrid model in which employees reach out to coaches but are rewarded for doing so.
What Is It?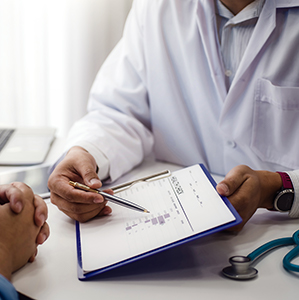 Biometric health screening is like a health checkup for your entire team of employees. The U.S. Centers for Disease Control defines biometric screening as "tests that can be taken at the worksite and used as part of a workplace health assessment to benchmark and evaluate changes in employee health status over time."
Typical biometric health screening tests measure vital statistics such as:
Height
Weight
Body mass index
Blood pressure
Blood cholesterol
Blood glucose
Aerobic fitness.
Biometric health screening events are voluntary and are usually conducted by a third-party screening provider.
Do You Need It?
Biometric screening sets a baseline that your employees (with the help of their coaches) can refer to when setting goals and selecting wellness activities. Your organization can use biometric screening data to focus your wellness program on the activities and resources your employees need most. This boosts the efficiency and value of your program.
Additionally, by engaging in periodic biometric health screening, you can gather important data on the effectiveness of your program, particularly if you can tie an improvement in health to reduced healthcare costs for your company.
What Does It Cost?
Biometric screening, much like wellness program platforms, are typically based on a per-employee pricing model. Additional costs, such as travel costs or shipping for materials and supplies, may be baked into (or in addition to) the price. When evaluating vendors, be sure to ask what is (and is not) included in the pricing.
What Is It?
Industry best practices call for having at least half of a full-time position dedicated to administering your corporate wellness program.
Do You Need It?

Pretty much. A vendor will never understand your employees, their lifestyles, and their needs better than someone who has boots on the ground. An internal wellness champion can tailor your program for maximum success.
With or without an internal wellness program administrator, it's also essential to establish a wellness program committee that represents a broad cross-section of your employees (different roles within the company, as well as varying demographic groups).
What Does It Cost?
The cost of salary and benefits for a full-or part-time employee, or the time cost of dedicating a current employee to your wellness program.
What Is It?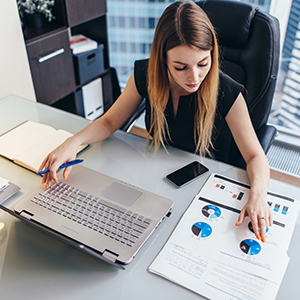 Analytics tools like Springbuk give you another way to fine-tune your wellness program to maximize your investment and focus on your employees' needs. These tools use advanced data analysis to examine your organization's healthcare spending and identify opportunities to reduce costs.
For example, the data might show your employees tend to get knee replacements from expensive providers when lower-cost alternatives exist. Or, you might find that you're seeing a spike in pre-diabetes in your workforce, which can open up the opportunity for some added nutritional counseling.
Do You Need It?
Your company can analyze health data on your own, but it takes a considerable amount of time and work, and there may be insights that only an expert analyst can uncover.
What Does It Cost?
As with any platform, analytics tools can vary widely in cost. Keep in mind that cheapest is not always the best value—you'll want to ensure the tool you choose is easily integrated into your current tech stack, is scalable, doesn't compromise your cybersecurity, and is simple to use while providing the comprehensive answers you need.
What Are They?
You may choose to include optional amenities, classes, and group activities in your employee wellness program.
Do You Need Them?
Options such as free or discounted gym memberships, onsite gyms, onsite fitness classes and workshops, guest speakers, health clinics, healthy food and drink choices, and health reimbursement accounts can spark engagement with your wellness program. Employees often view these amenities as desirable perks.
What Do They Cost?
The sky's the limit. A fully-equipped onsite gym can be a major (but worthwhile) investment for an enterprise-level organization. More modest expenditures would include subsidized gym memberships or on-site classes on everything from fitness to nutrition to meditation and beyond. Whatever you decide, definitely make sure to consult with employees first to make sure there is interest in these amenities or activities. There's nothing worse than spending thousands of dollars on exercise equipment, only to see it collect dust.
What Is It?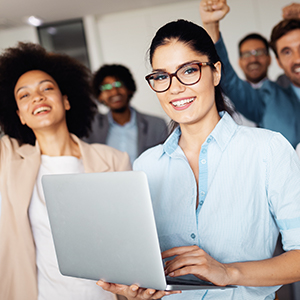 Promotion of your wellness programs educates your employees about how your program works, and most importantly, what they'll get out of it.
Common wellness program promotions include:
Printed advertising, such as flyers and signs posted in high-traffic areas
Email announcements and newsletters
An introductory team meeting or kick-off rally
Contests
Do You Need It?
Only 60% of workers even realize their employer offers a wellness program. The key to high participation rates is getting the word out.
What Does It Cost?
Promotional materials do not cost much compared to wellness program expenses such as incentives and staffing. But promotional efforts do take time. It's crucial to continually advertise your program to ensure your employees won't forget about it after their initial rush of excitement.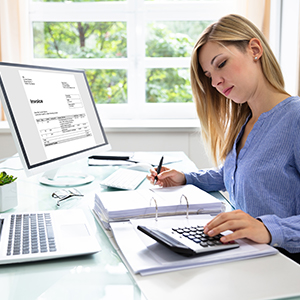 Whatever your budget for an employee wellness program, it may not be easy to get cost-conscious members of the c-suite on board. Since it may take a while before your company's balance sheet reflects the healthier habits of your employees, it may help to present your program in terms of ROI, not cost.
But the data shows that a well-designed and well-executed corporate wellness program can achieve an ROI of $1.50 to $3 for every dollar spent.
When it comes to making sure your wellness program delivers on value, keep one simple rule in mind: Find out what your employees need to live healthier, happier, more well-balanced lives, and then devote the resources to providing it.
If you understand your employees' wellness challenges, learn how to support them throughout their journeys, and align your strongest efforts and best resources behind that support, you'll have a wellness program that isn't an expense but a wise investment in your people and your company's future.