Reaching each individual where they are on their wellness journey is critical in creating a successful wellness program. Which is why customizable programming can play an integral role in motivating your employees.
In this webinar you will learn how to leverage technology, a variety of activities, and unique incentives to boost participation and increase employee engagement.
Join Katie Johnson, Human Resources Manager and corporate trainer from Veterans Trading Company, as she shares the secret to their success–how customizable programming is the key to an inclusive wellness program that boosts engagement and productivity.
In this webinar you will:
Gain an understanding of how inclusive programming can increase engagement.

Learn tactics to engage employees spread throughout the U.S.

Learn actionable techniques to improve overall excitement and engagement for your wellness program.




Complete the form at the right to view the webinar.


The use of this official seal confirms that this Activity has met HR Certification Institute's® (HRCI®) criteria for recertification credit pre-approval.
---
About Katie Johnson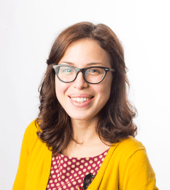 Katie Johnson is the Human Resources Manager for Veterans Trading Company. She works with a dispersed workforce of about 150 employees spread across the country to ensure an inclusive, cohesive wellness program that can be enjoyed year-round. By combining challenges with themes that include physical, mental, financial and emotional, she creates a monthly calendar that allows everyone to participate and develop new habits.
Katie has a bachelor's degree in International Relations with a double minor in Mandarin and Asian Studies. Through her position, Katie enjoys the challenge of ensuring the entire group can participate equally and enjoy the benefits of the wellness program.