Conflict challenges us to rethink our actions, our way of understanding the world, and even how we live and work. Left unchecked or unaddressed, conflict can sabotage personal and professional relationships, sink projects, or sidetrack progress towards important goals.
Join conflict consultant Dr. Larry Schooler as he explains why conflict happens, what makes it harder or easier to resolve, and what tools and techniques you can deploy, both during and after we recover from the COVID-19 pandemic. Participants will have the opportunity to practice some of what you learn during the webinar. Join us to learn how to evolve from chaos to collaboration.
In this webinar you will:
Understand common sources of conflict and reasons it persists
Learn more about your conflict habits, both good and not-so-good
Acquire and practice new skills to manage, mitigate, and resolve conflict, in personal and professional situations


Complete the form at the right to view the webinar.


The use of this official seal confirms that this Activity has met HR Certification Institute's® (HRCI®) criteria for recertification credit pre-approval.
---
About Dr. Larry Schooler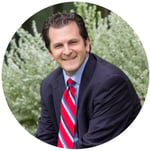 Dr. Larry Schooler is an award-winning mediator, facilitator, and public engagement consultant. He helps governmental agencies and nonprofit organizations involve those affected by their decisions in the decision-making process. He also assists organizations with strategic planning, organizational development, and conflict management and resolution.
Dr. Schooler teaches facilitative leadership at the University of Texas at Austin, where he is a senior fellow at the Annette Strauss Institute for Civic Life; he's also a senior fellow for the National Civic League. He is also host and executive producer of "A View From You," a reverse town hall where panelists ask questions of the audience and collects input through phone calls, text messages, and social media.
He is the author of a manual on effective facilitation of public meetings and a forthcoming book on involving the public in resolving major conflicts. He also co-hosts a podcast called "Resolutions" on conflict resolution. Most importantly, Dr. Schooler is the father of two and the husband of one. In his spare time, he trains for and runs marathons and plays the piano.