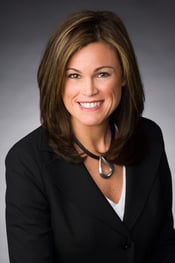 Recent discoveries in neuroscience have provided a detailed framework for understanding human behavior and our resistance to change. In this age of massive data aggregation, we need opportunities to simply and practically integrate findings for our real-world populations dealing with stress. Within organizations, we hold several keys to successful application of science, including support systems, shared meaning and purpose, accountability, measurement tools, and more.
In this interactive session, Dr. Heidi Hanna shares the latest updates about the neuroscience of stress and provides a simple Stress 360™ framework for assessing and empowering employees in their health and performance initiatives. Participants walk away with a personalized plan for boosting their own brainpower to sustain optimal energy levels while providing support for those in their organization or community.
After this webinar, you will:
Recognize what lies in the gap between knowing and doing
Understand the stress and impact of information overload on the brain
Learn a simple Stress 360™ framework for assessing, appreciating, and adjusting stress so it can be used to fuel positive change
Complete the form on the right to download the webinar!

About Heidi Hanna
Dr. Heidi Hanna is the Chief Energy Officer of Synergy Brain Fitness, a company providing brain-based health and performance programs to individuals and organizations, a Founding Partner of the Academy for Brain Health and Performance, and a Fellow and Advisory Board Member for the American Institute of Stress. She is a NY Times bestselling author of several books, including The Sharp Solution, Stressaholic, and Recharge. Heidi has been featured at many global conferences including the Fortune Magazine Most Powerful Women in Business Summit, ESPN Leadership Summit, and the Million Dollar Round Table. Her clients have included Google, Starbucks, Microsoft, Morgan Stanley, and WD40, as well as the PGA Tour and the National Football League. Heidi is also a National Board Member and Certified Humor Professional with the Association for Applied and Therapeutic Humor, although she won't admit she's funny.