Experts share their perspectives on how managers are the single biggest contributor to employee well-being. They explain how your wellness program can be used to up your middle managers' game—leading to dramatic increases in overall well-being.
Laura Putnam discusses insights and demonstrated impact of her workshop, Managers on the Move, about how to activate managers. Tad Mitchell and Judd Allen present their vision for helping managers become leaders by mastering small habits driven by manager-led challenges.
Complete the form at the right to access the recording!


About Laura Putnam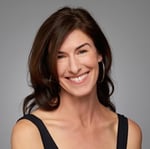 Laura Putnam, MA, is a thought leader in well-being, CEO and founder of Motion Infusion, and author of the #1 Amazon Hot New Release in HR & Personnel Management, Workplace Wellness That Works (WILEY, 2015). Her work has been covered by MSNBC, The New York Times, US News & World Report, Entrepreneur, Business Insider, and NPR. She is a former urban public high school teacher, international community organizer, dancer, gymnast, and now a movement-builder in the world of health and well-being. She is the recipient of the American Heart Association's "2020 Impact" award and the National Wellness Institute's "Circle of Leadership" award. A Brown University and Stanford University graduate, Laura lives in San Francisco with her fiance.
About Judd Allen

Judd Allen, PhD, is President of the Human Resources Institute, LLC and serves as an editor of the American Journal of Health Promotion. Judd earned his doctorate in community psychology from New York University. He is the author of Wellness Leadership, The Culture Change Planner, Leading for Purpose, Bringing Wellness Home, Kitchen Table Talks for Wellness, and Healthy Habits, Helpful Friends.
About Tad Mitchell

Tad Mitchell is the president and CEO of WellRight, a leading provider of comprehensive wellness solutions. Prior to joining WellRight, Tad was the president and CEO of Compliance11, which was sold to Charles Schwab in 2011. The celebrated author of 21 Habits, 101 Challenges, 102 Challenges, 103 Challenges, and Where Is the Sears Tower?, Tad regularly speaks on personal and organizational improvement.