Have you ever wondered how employees with kids do it all? Employees can, and do, experience burnout from juggling too many tasks at once: kid(s), work, self-care, and partner responsibilities, to name a few. And almost half of women who have children choose not to return to work.
Whether your organization has new, seasoned, or soon-to-be parents, this webinar will identify the challenges working parents face, how that affects productivity and resiliency, and a strategy for creating a supportive and balanced work environment in a growing workforce population.
Complete the form at the right to access your recording!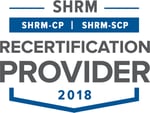 About Kirsten Wright-Cirit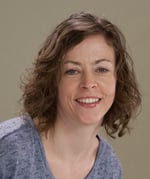 For over 17 years, Kirsten has been passionate about the effects of food and stress on our way of life, and our ability to thrive at work and home. With 12 years of corporate experience in various sized companies such as Qualcomm, Inc. and McKinsey & Company, Kirsten experienced the health pitfalls of the corporate lifestyle. She's integrated her wellness skills with corporate events, hosting group coaching sessions, lunch and learns, seminars, webinars, health fairs, walking programs, and even lunch makeovers. She has combined her corporate experience, wellness challenges, and coaching certification to provide tailored and targeted programs addressing the latest wellness trends and issues through 1:1 and corporate wellness programs. She has created sustainable, replicable solutions that enable clients to add deeper dimension and balance to their lives, and reduce the time it takes organizations to implement and integrate wellness programs. As a coach, she created a toolkit that ensures flexibility, fun, and self-acceptance, navigating clients through the world of dietary theories, meal planning, food energetics, stress-reducing techniques, and overcoming health roadblocks. She leverages her passion for wellness, her understanding of the competing priorities "rush," and her high level of foresight to find the best-fitting client solutions.
Kirsten received her B.A. in Interdisciplinary Studies with a focus on Cultural Studies from UNC-Chapel Hill and her certification as a Holistic Health Coach through the Institute for Integrative Nutrition (IIN). She is currently on the Board of Directors for the Worksite Wellness Council of MA (WWCMA) as the Co-Chair of the Programs Committee and the Annual Conference Committee. She resides in Cambridge with her 3-year-old, her husband, and kitty!