When it comes to improving your long-term health, eating more nutrient-dense foods and increasing your physical activity are both great places to start. But there's more to it than that. Especially if you want to live longer and better.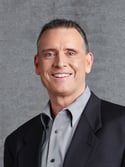 In this webinar, health and wellness author and speaker Todd Whitthorne will share simple strategies to help you embrace healthy behaviors and perform better both personally and professionally. Participants will walk away with a holistic approach to forming healthy habits and a renewed sense of confidence, hope, and direction.
In this webinar, you will learn:
Specific strategies to help you maximize sleep, physical activity, and weight loss
Scientifically proven steps you can use to build lasting, healthy habits
Why relationships, joy, and gratitude play such an important role in health

---
About Todd Whitthorne:
Todd Whitthorne is Chief Inspiration Officer of Naturally Slim, a company committed to dramatically improving the healthcare trends of individuals and employers nationally. In this role, he guides the company's product development, marketing and sales, and client consulting strategies in health and corporate wellness. Todd is a nationally recognized health and wellness speaker who routinely delivers keynote presentations on a variety of topics to audiences of all sizes. He is also the author of Fit Happens!... Simple Steps for a Healthier, More Productive Life!
After graduating from UCLA with a BS in Kinesiology with an emphasis in exercise physiology, Todd began a broadcasting career that took him from Washington DC to Phoenix and Dallas. He has won both Emmy and Katie awards. Prior to joining Naturally Slim, Todd spent 14 years as President and CEO of Cooper Concepts, a division of The Cooper Aerobics Center where he assisted organizations in developing strategies to improve health and productivity and decrease healthcare-related costs.
Todd has run the Boston Marathon, rafted Class V rapids in Costa Rica and reached the summit of Mt. Kilimanjaro in Tanzania. He and his wife Kathy have two grown children, Lauren and Andrew, and three terrific grandsons.