Mindfulness was one of the hottest topics at a recent World Economic Forum. And, in the headlines today, you simply can't miss the names of leading-edge companies like Google, Comcast, and Aetna, who have implemented a mindfulness-based program.
Watch this webinar to get tips from mindfulness expert, Saundra Schrock, on incorporating mindfulness into your corporate wellness program.
What You'll Learn:
The role of stress in reducing workplace productivity
How mindfulness helps to reduce stress and burnout
How to measure stress reduction
The four critical considerations you need to know before rolling out a mindfulness program
Tips for calculating the ROI of a mindfulness program
Complete the form at the right to watch the webinar!

About Saundra Schrock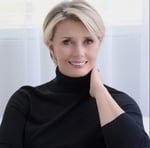 Saundra Schrock, CEO of Levelhead, has had a dynamic and successful career in the financial services industry for over 35 years. From her career beginnings as a bank teller, Saundra rose to the position of Executive Vice President at Chase Bank—inspiring, coaching, and mentoring leaders at all levels. Saundra credits much of her success to embracing the main tenets and practices of mindfulness and has diligently researched the concepts for years. Her work inspired her to pursue her doctorate in Psychology and create Levelhead, an innovative digital solution with scientifically-based mindfulness practices designed specifically for the workplace.