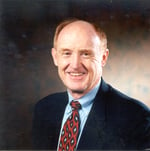 Workplace wellness has grown and taken the world by storm since companies first started implementing the initiative–and it's only getting bigger and better.
In this webinar, Dee Edington discusses health management in the workplace and how it must adapt with ever-changing social and medical expectations. You'll learn how to simplify the complexity of health one step at a time to maintain well-being and performance, five key factors that are crucial to your wellness program's success, and the shared values-shared results approach to successful health outcomes.
Complete the form at the right to access the webinar!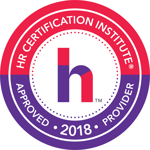 About Dee Edington
Dee Edington is Professor Emeritus in the School of Kinesiology at the University of Michigan, Founder of the Health Management Research Center, and initiator of Edington Associates–formed to improve health, wellness, and well-being in organizations. Author of Zero Trends: Health as a Serious Economic Strategy, and co-author of many others including Shared Values and Shared Rewards: Positive Organizational Health as a Win-Win Philosophy, Dee focuses on relationships between supportive, high-performing workforces and the sustainability and quality of life benefiting individuals and organizations as a whole.