Corporate strategy is increasingly embracing the fact that company-supported employee wellness programming is crucial to company success. A key aspect of employee wellness—and corporate success—is quelling the fires of stress. Make no mistake, both work stress and personal stress affect workforce health and performance! This webinar provides stress management lifestyle choices and tactics, and real-world application; and goes even deeper to explore the idea of stress resilience. Curious what "stress resilience" means? View this eye-opening presentation, aptly scheduled during the often-stressful holiday season.
Complete the form at the right to watch the recording!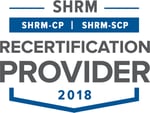 About Laurie Warren, MSN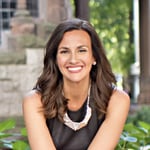 Laurie Warren is a passionate educator, advocate, and mentor who guides individuals and groups to holistically rewrite their BodyMindSpirit® wellness story. She integrates her research and training in functional medicine, neuroscience, biochemistry, psychology, and wisdom with her MS in Clinical & Integrative Nutrition to inform and inspire people to foundationally change their whole-person health experience. Laurie's ability to wrap all of this into a dynamic, thought-provoking, and fun group learning experience makes her a sought-after corporate wellness consultant and speaker, who invites her audiences to challenge the status quo and forge a realistic, sustainable, and proven path toward holistic wellness.
Building off of her previous career in high tech—both as a Director of Financial Analysis and later as a sales executive—Laurie utilizes her deep and wide wellness expertise to implement the health and wellness employee experiences and support she yearned for in her corporate career. Her Unlock Workforce Potential™ curriculum and training program educates, guides, and empowers companies to care for and better support their employees' well-being. The result is the creation of thriving and sustainable corporate wellness cultures—and more successful companies. Laurie is an industry influencer, speaker and author who uniquely contributes to the pressing conversations and change that the wellness field now requires.