In this webinar, you will:
Learn the basic wellness incentive law provisions under HIPAA, ACA, ADA, and GINA

Apply wellness incentive law concepts to real-world wellness program examples

Learn about the latest legal actions, including EEOC rule-making and recent lawsuits involving wellness incentive laws.
Complete the form on the right to download the webinar.


About Barbara J. Zabawa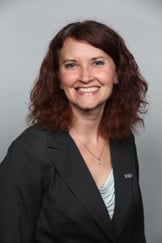 Attorney Barbara J. Zabawa is an industry expert on health and wellness law topics. She is the founder and President of the Center for Health and Wellness Law, LLC, a law firm dedicated to improving legal access and compliance for the health and wellness industries. She is also the lead author of the book, Rule the Rules on Workplace Wellness Programs, published by the American Bar Association and a frequent speaker on health and wellness law topics, having presented for national organizations such as WELCOA, National Wellness Conference, HPLive, Healthstat University, and HERO.
Barbara is a Clinical Assistant Professor for the University of Wisconsin Milwaukee College of Health Sciences, Department of Health Services Administration where she teaches graduate and undergraduate courses in health law and compliance, US health care delivery and health professions career development.
Before graduating with honors from the University of Wisconsin Law School, she obtained an MPH degree from the University of Michigan. Immediately prior to starting her own firm, she was Associate General Counsel and HIPAA Privacy Officer for a large health insurer where she advised on Affordable Care Act matters. She was also a shareholder and Health Law Team Leader at a large Wisconsin law firm.
Barbara serves health and wellness professionals and organizations across the country as an advocate, a transactional lawyer, and a compliance resource. Her commitment to improving health and wellness also shows through her community service. Barbara founded the Wellness Compliance Institute, a nonprofit organization that seeks to improve wellness program and activity compliance. She has also been appointed to the Board of Directors for the National Wellness Institute and Rogers Behavioral Health System.
Barbara is licensed to practice law in both Wisconsin and New York.