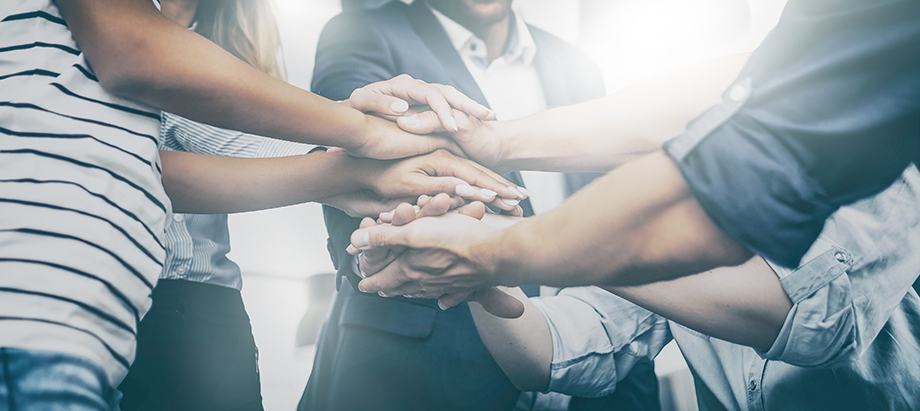 Impact. Selflessness. Courage. Responsibility.
When Netflix wrote and published the 126-slide deck "Netflix Culture," it used these words, among others, to clearly describe to employees the behaviors and attributes the company deemed important for success.
Many other companies don't put anywhere near that amount of thought into their culture … if they put any thought into it at all.
But optimizing your company culture can be one of the most powerful ways to improve not just the wellness of your employees, but the wellness of your company as a whole.
What Company Culture Is and Why It's Important
True company culture outlines your mission statement, core values, company traditions, and shared beliefs. It captures your motivations. It outlines your inspirations. And it highlights the common passions that drive and unify your employees. Not only does it put into words what you (and your employees) do, but also why you do it.
Every company has a culture, whether it's intentionally cultivated or not. So why wouldn't company leaders want to take the time and make the effort to create a great culture and then share it with the world? This has the potential for huge payoffs, including:
Improved Recruiting
Talented employees are attracted to great companies that are honest about what it's like to work there and clear about what's needed to succeed. When companies share their culture codes online, they're more likely to attract higher-caliber employees who believe they're a right fit for your company.
Increased Engagement
Companies change. People change. Cultures change, too. A culture code isn't a one-and-done document; instead, it's a living, breathing project that evolves as the company evolves. And who better to give insight on changing company culture than your employees who are living it, day in and day out?
Actively seeking input from employees—along with really listening to what they have to say—increases employees' sense of involvement with, ownership of, and pride in the company.
Improved Performance
A well-executed culture makes it clear to employees what's expected of them. Acceptable behavior and performance expectations are clearly outlined, as is how employees will be supported as they set and work to attain new goals. And when employees feel their employer is giving them a clear path to success and that they'll be supported in their efforts, they're more likely to reach their goals.
How Company Culture Affects Your Wellness Program Success
What does all of this have to do with wellness? Well, if your company culture has such a strong influence on your employees, what if your company culture is one of wellness?
No, this doesn't mean your entire staff has to start dressing in athleisure and doing yoga at their desks at all hours. It simply means your company culture is one that encourages and is conducive to balance and wellness in all areas.
And the tools you use to develop a culture of wellness don't have to be obvious. In fact, sometimes subtle changes can have the biggest impact.
Integrating "Stealth" Wellness
Employees may be leery of hyped-up wellness programs, particularly if they have a negative mental image of a stereotypical corporate wellness program that forces reluctant employees into activities that make them uncomfortable or unhappy.
Few adults like to be told what to do with their bodies—even if the intention is to improve their health.
However, instead of turning wellness activities into a chore, you can influence your employees by subtly integrating wellness into your corporate culture. Laura Putnam, author of Workplace Wellness That Works, recommends a stealth approach by embedding wellness into non-wellness initiatives and by talking about "engagement" or "performance training," to avoid the baggage that "wellness program" may carry for some.
Even small and stealthy changes can have a significant effect. Consider what might happen if you made air-popped popcorn cheaper than potato chips and cookies in the company vending machine? Or if you made your next staff outing at the trampoline park or climbing wall instead of at a bar? Chances are, you could subtly change your employees' attitudes toward wellness without them even realizing you've done so.
Modeling Wellness
With employees spending most of their waking hours at work, it's no surprise that employees frequently model their behaviors and attitudes after those of co-workers and managers. Unfortunately, managers don't always realize the impact they have on their team: Managers account for up to 70 percent of the variance of their team members' engagement in both work and wellness.
So when managers become engaged in wellness and model positive behaviors—like not sending weekend emails, truly disconnecting when on vacation, and taking regular breaks from desk work—they can shape the workplace environment and build a culture of wellness and support.
Encouraging Positive Changes
Aligning your wellness programs with your company culture doesn't have to be difficult. How are you currently inspiring your employees and increasing engagement? What steps are you taking to help your employees meet their personal goals at work? Finding ways to creatively meet employee needs is a win-win for employers and employees alike. When you demonstrate that you genuinely care for your own employees, they feel valued and start to care more for themselves and the work they're doing. And who doesn't deserve that?
With a well-defined and carefully created company culture, the possibilities are endless. Regarding their own culture, marketing and sales software company HubSpot claims, "Culture doesn't just help attract amazing employees, it amplifies their abilities and helps them do their best work."
It's clear that culture matters. And creating a culture-driven approach to wellness works. Ready to begin integrating the two into your company to create a workplace wellness program that works? Just contact the experts at WellRight. We've got the resources and expertise you need to create a personalized program that truly reflects your organization's culture.