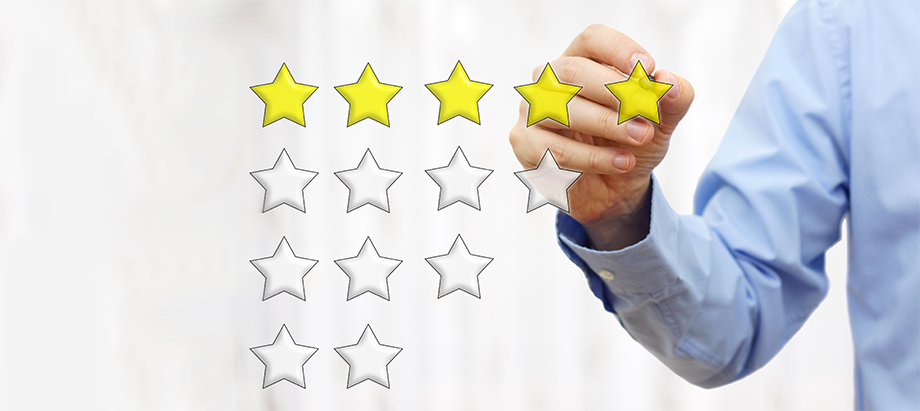 We live in an age of research. People research purchases big and small, vacation spots, and even potential romantic partners, all from their devices or laptops.
Do you want amazing, talented, engaged people working for your organization? They're performing that same amount of research on you—not on your products or services, but on what it's really like to work for your organization.
What does your employer brand say about you, and how can a wellness program help?
What Employer Branding Is, and Why It's So Important
Put simply, employer branding is your brand from an employee's (or potential employee's) point of view.
A company could have exemplary corporate branding, with massive profits and a reputation for excellence and innovation. At the same time, its employer branding could be abysmal, with massive turnover and a reputation on Glassdoor and Indeed for an inhumane work environment and people-last policies.
To dive deeper, there are two components to employer branding, according to Phil Strazzulla, founder and CEO of NextWave Hire:
What do people think it's like to work at your company?
What is it really like to work at your company?
A strong employer brand, for better or worse, is a mix of reputation and reality.
Now, we all know companies tend to be a little aspirational (and sometimes unrealistic) when they describe their workplace. And it's fine if expectations don't always match up with reality. But ideally, Phil says, you want to be as objective as possible and keep at least a 75% match between your company's wrapping paper and what's inside the box.
When Reputation and Reality Collide
What happens if your company's reputation far exceeds its day-to-day experience? People may join your organization, find it's not at all what it was advertised to be, and then leave.
For example, hard-driving companies that expect employees to log hours late into the night and on weekends—but also advertise themselves as being "family friendly" in ads and on LinkedIn—will likely find themselves hiring and then losing scores of parents.
Conversely, a company may have a completely underwhelming (or nonexistent) employer brand, but in reality has an amazing corporate culture with satisfying work and genuine warmth. These companies may struggle to find good candidates because their employer brand is a big question mark.
Why do companies make this mistake? As it turns out, many simply don't take their public-facing image as seriously as they should. "They're not writing the most accurate and specific job descriptions. The career pages on their websites aren't well-designed. And they're probably not regularly monitoring online reviews about their work environment and addressing any issues," said Phil. As a result, they're hiding who they really are as an employer.
What If Your Brand Is Negative?
When your employer branding is less than glowing, you could be missing out on big recruiting opportunities. "In an environment in which unemployment is very low—there are many open jobs and not enough people to fill them—it's critical that employers work on their branding," added Phil.
Businesses with a negative employer brand find it harder, if not impossible, to attract top talent. Instead, they're forced to reach out individually to potential new hires to promote themselves and dispel rumors. And that takes time, effort, and valuable resources.
As we mentioned, today's job applicants do just as much research on a company as the company does on them. And if a qualified prospect finds a single negative message about your business online, the hiring process just got a lot more difficult—and expensive. A 2016 study suggests that companies with bad reputations end up spending upwards of 10% more for new hires than companies with good reputations. This extra hiring expenditure can cost employers with 10,000 employees more than $7.5 million in additional salaries.
With that kind of price tag, it's imperative for employers to take a good look at their employer branding, ask themselves if it's accurate, and then take solid steps toward making improvements.
The Role of Wellness Programs in Employer Branding
With today's job market becoming more candidate- than employer-driven, employers simply can't undersell themselves. Nor can they afford to let a negative employer brand go unaddressed. So what's something you can promote to draw engaged, talented, and energetic applicants to your company? "Wellness programs," said Phil, "are really one of the bases of the pyramid in terms of what will draw high-caliber people to you."
Most employees today expect to have a basic wellness program as part of their benefits package, but it's taking the program to the next level that can set you apart.
For example, Bumble staffers, 85% of whom are women, enjoy complimentary twice-monthly blowouts, haircuts, and manicures—a self-care routine that helps employees feel better about themselves—lets them strike a better work-life balance by taking things off their at-home to-do list, and makes them grateful for an employer who cares.
And benefits like these, when layered on top of traditional dental and health insurance offerings—not only draw potential employees, but they can also help retain employees once they're part of your organization.
Another small act that can have big effects on your wellness program and your employer brand is managerial involvement. It's a bigger deal than you think: Managers account for up to 70% of the variance of team members' engagement in work and wellness. And when managers support their employees, help them find the optimal work-life balance, teach ways to become more optimistic in the face of stress, and encourage them to take advantage of wellness program offerings, they create happy, loyal employees who are delighted to share the word about how awesome their corporate culture is.
When you're ready to begin—or enhance—your employer branding strategy, here are a few tips to keep in mind.
Offer and Promote Benefits That Make Life Easier
While you can offer wellness perks like Deloitte's sabbatical programs to support personal growth, Google's on-site doctors and medical services, or Evernote's free twice-monthly housecleaning, your benefits don't have to be this elaborate. Smaller, but still valuable, perks like flexible schedules, on-site dry-cleaning pickup, and on-site childcare can help retain valuable employees.
Encourage Teamwork and Interaction With Wellness Challenges
Challenges that encourage friendly competition or getting to know colleagues can foster engagement and create a sense of belonging that encourages retention.
Share Anecdotes Instead of Press Releases
Did an employee take a million steps over the course of the year? Make dramatic changes to their financial, physical, or emotional health, thanks to your wellness program? "Promoting these sorts of anecdotes are more useful in attracting applicants than traditional press releases or other marketing materials," Phil explained. "And if you can get employees to share their wellness program accomplishments on their social networks, like LinkedIn, Twitter, and Facebook, you can get even more exposure."
When it comes to investing in a comprehensive wellness program, employers should know that these benefits help more than just employees. They can also help your business—improving your employer brand, increasing customer loyalty and retention, and saving money on recruiting expenses.
But finding the right program for your business (and budget) that you can be excited about isn't easy. We know that when employees know their company cares, they're happier, healthier, and more engaged—and that translates into a more productive workplace with less turnover. So we'll help you design a customized program that accomplishes all these objectives while still being fun and flexible. If you're ready to learn more, contact the experts at WellRight today.