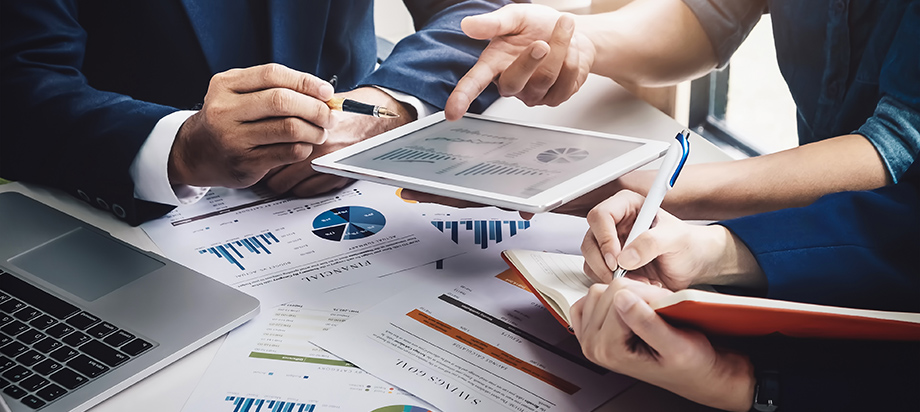 According to the U.S. Chamber of Commerce's "Winning with Wellness" report, more than 117 million Americans had one or more chronic illnesses in 2012, accounting for a staggering 75% of all healthcare costs and 70% of deaths in the United States.
And these health declines don't affect only individuals. They also affect workplaces, driving up insurance costs and decreasing retention and morale. And while wellness programs are an increasingly popular way to tackle these health issues, what does the data say about them?
Do Wellness Programs Cost or Save Money?
With ROI top of mind for many corporations, many employers are concerned whether a wellness program is a smart, effective use of corporate funds. For most employers, the answer is clear. Well-designed and well-executed programs have the potential to realize an ROI of between $1.50 and $3 per dollar spent between a two- and nine-year timeframe. In addition, major health risk reductions can be seen in just six months. Another way employers are seeing cost savings? More than 60% of employers reported that workplace wellness programs reduced their organizations' healthcare costs.
Companies that have implemented effective wellness programs report 11% higher revenue per employee and 28% greater shareholder returns.
The salient term here is "well-designed and well-executed," according to Dr. Ron Goetzel, senior scientist and director of the Institute for Health and Productivity Studies (IHPS) at the Johns Hopkins Bloomberg School of Public Health and vice president of consulting and applied research for IBM Watson Health.
"There's an enormous level of variance in how organizations approach their wellness programming," says Dr. Goetzel. "And their success really depends on what the programs are, how they're designed, and how they're implemented. For example, is the program structured on evidence-based best practices, like the CDC worksite health scorecard? Or is it simply a perfunctory attempt to 'promote wellness?' The second part is the dose that you're offering. Is it a strong enough intervention to really make a difference?"
48% of employees
would weigh company benefits and perks in their decision to find their next job. And wellness programs were listed in a
recent Glassdoor survey
as a perk that many employees value more than pay raises.
What Are Employees Looking for in a Wellness Program?
While nearly 90% of employers think they should be involved in encouraging employees to make positive lifestyle changes, only 54% of employees agree. So if employees don't want to be told what to do, how can employers encourage positive changes?
Employers should think about how to make subtle adjustments to the workplace to incite change. Don't banish chips from the vending machine or hamburgers and fries from the cafeteria. Instead, make healthier choices the easier option—like making nuts and popcorn cheaper and placing bowls of free fruit in break rooms.
Health is not the only facet of well-being that must be addressed. Employees are increasingly needing and expecting programs that can support other aspects of their lives, like mental and emotional health and financial well-being. And companies are delivering. Today, 34% of wellness programs cover financial well-being, 28% cover volunteer opportunities, and 27% include community engagement.
48% of employees
report that investing in professional development is one of the best things their company can do to combat stress.
What's the Cost of Not Having a Wellness Program?
Employers who don't address employees' health and wellness needs can see serious ramifications. The total economic cost of Major Depressive Disorder is estimated at $210.5 billion per year, with nearly half of those costs being workplace-related, including absenteeism and presenteeism. Employees with low "life satisfaction" self-reports end up taking 15 extra days off a year when compared to those with higher scores.
The Top Five Stressors Causing Missed Workdays
Constant fatigue (29%)

Sleeplessness (26%)

Aches and pains (24%)

High anxiety (23%)

Weight gain (18%)
Setting Your Own Numbers
This data is all well and good, but the most important numbers are the ones that matter most to your company. Prior to implementing a wellness program, it's vital for leadership teams to come together and determine which KPIs will be used to measure the success of the program, says Dr. Goetzel.
"My recommendation is always to get the key stakeholders in the same room and ask them, 'What do you think this program's going to do? What would you expect it to achieve 12, 24, 36, 48, 60 months from now?' No matter how long the list, the follow-up question needs to be, 'What will you measure to know that you've achieved all of those things that you want to achieve?'"
From there, says Dr. Goetzel, the program can begin to take shape as the team strategizes which tactics will lead to their selected version of success.
More than 60% of employees believe they've made better lifestyle choices thanks to their company's wellness program—and that translates into increased productivity, improved financial stability and growth and decreased absenteeism. Whether employers are looking to implement a new wellness program or expand on current offerings two things are clear: Robust wellness programs can offer employee support in ways that have never been offered before, and they hold the promise of creating a better atmosphere for all employees.