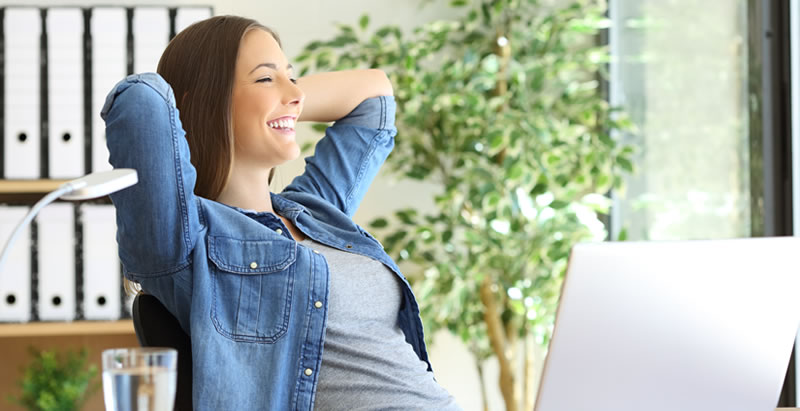 Nelnet, an education finance firm, routinely asks departing employees which perk they'll miss most. The number one answer? The wellness program.
To attract and retain today's top talent, employers need to show they care about their employees's well-being. And the best way to do this is to implement a terrific wellness program.
Fortunately, investing in wellness programs isn't just good HR policy. It's good for profits, too.
The research is clear: Wellness programs reduce employer healthcare costs. And not only do wellness programs help create healthier employees, but when these programs are well-designed and properly implemented, they create employees who are more engaged, more productive and more likely to stay with the company.
It's only natural, then, that wellness is such a hot topic for employers.
Wellness Program Implementation Is on the Rise
A full 70% of U.S. companies offered wellness programs in 2015—a solid jump from 58% in 2008. And that number shows no sign of falling anytime soon. As healthcare costs in the U.S. continue to grow, companies will continue to prioritize helping their employees become and stay physically and emotionally healthy. In fact, five-year trend data shows wellness programs are the only preventive health and wellness benefit to have been offered by more employers in 2015 than in 2011.
Employers are also increasing their investment levels in these programs. In 2015, employers planned to allocate an average of $693 per employee on wellness incentives—more than double the $260 per employee spent in 2009.
Why the increase? Employers know wellness programs can help reduce the business's overall healthcare costs while simultaneously promoting employee health and satisfaction.
Understanding the ROI of Wellness Programs
Of course, the only way to derive benefits from a wellness program is if employees participate in it. So… Do they?
The answer greatly depends on what the wellness program includes.
According to Evren Esen, the Director of Survey Programs with the Society for Human Resource Management, employee participation usually hovers around 2% to 3% during the first year a benefit is offered.

However, when wellness programs include employer-provided fitness bands or activity trackers, participation jumps to 13%. When company-organized wellness challenges are included, participation can reach 34%.
The impact of this participation can be sizable. Evidence shows that participants in good wellness programs can experience remarkable outcomes – even when they have or are at risk of serious medical conditions. Doctors Richard Milani and Carl Lavie studied 185 workers at a single company who, along with their spouses, participated in a six-month cardiac wellness and exercise program. The results were impressive:
For every $1 invested in the program, the company generated $6 in healthcare savings.
Medical claim costs fell by $1,421 for each participant.
57% of the individuals initially identified as high risk were relabeled as low risk at the end of the program.
That last number is just as important as the bottom-line dollars: By the end of the program, the employees and spouses were healthier overall.
But of course, those bottom line dollars are hard to ignore. The good news is results like this aren't unique.
The Rand Corporation recently looked at 10 years of data from a Fortune 100 company and found the employer realized an 86% savings in hard healthcare costs after implementing a disease management program. This translated into $136 in monthly savings per employee and a 30% reduction in hospital admissions.

Meanwhile, Johnson & Johnson estimates wellness programs have saved the company $250 million over the past decade.
And yet, while overall healthcare cost savings are easy to quantify, they aren't the only benefits companies experience. Personalized wellness programs can create employees who are:
Healthier, both emotionally and physically
More engaged and satisfied
More productive
What's more, employees who participate in wellness programs tend to stay with their companies longer. Software firm SAS Institute reported voluntary turnover to be just 4% after implementing a wellness program; Biltmore's turnover decreased from 19% to 9%.
Although some may think of wellness programs as simply a nice extra, they're in fact strategic imperatives. Healthy employees cost less and are worth more—providing more than enough justification for even the most skeptical employers to implement and improve these wellness programs.
The Importance of Selecting the Right Wellness Program
Unfortunately, not all wellness programs or platforms are created equal. Businesses must evaluate vendors carefully and identify which one will appeal to administrators and users alike with ease of use, flexibility, and a wide range of choices and challenges that will help boost employees's emotional and physical well-being.
Contact us today to learn more about WellRight's best-in-class wellness solution that is flexible and scalable for businesses of all sizes—and engaging and motivating for all employees.