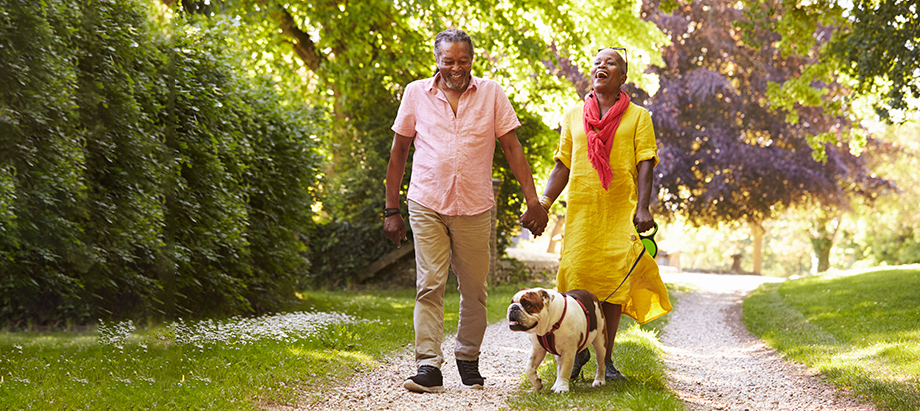 Ahh…retirement. When we picture our future without an alarm clock, what does it look like? Maybe it looks like a beachfront condo or a camper on the open road. Maybe it looks like volunteering or picking up a new hobby.
However your employees envision their retirement, you want them to be as prepared as possible to enjoy it. But you know that designing a comfortable retirement isn't as easy as it sounds. There are finances to plan, health issues to manage, days to fill.
Luckily, employees have you—and your wellness program—to help them prepare. Here's what they should do … and how you can help.
How Employees Can Prepare for Retirement
Deciding to retire isn't as simple as just announcing a date and packing up personal belongings. Here are four things employees should work on as retirement approaches.
1. Financial Health
The idea of a post-paycheck life may be no big deal…or a serious cause of anxiety. And unfortunately, many employees keep that anxiety to themselves.
"A financial advisor I know says one of the best tips he has for employees is for them to engage their children, spouse, and other family members in the process," says Haley Shaw, a wellness consultant with Axion RMS. Discussions about money can be awkward and uncomfortable, but that doesn't make these conversations any less critical.
Imagine this: Your employee is exclusively responsible for banking, bill-paying, and other financial tasks. What happens if they pass away suddenly? Their spouse is now faced with not only the emotional stressors of their death, but also must deal with locating life insurance policies and passwords to online accounts. They may not even know where they have accounts.
Encourage employees to have regular conversations about finances with their loved ones, so they can avoid these stressful situations and make sure that everybody is on the same page.
Additionally, employees may want to consider taking advantage of online apps that can help with setting budgets and financial plans and give both big-picture and in-depth views of finances. "I use the online program Mint to sync all my financial accounts," Haley explains. "It's an easy way to see every account at a glance, plus it offers a wealth of budgeting, alerting, tracking, and bill-paying options to simplify financial planning and help me stay on track for the future."
2. Emotional Health
For many employees, leaving their job means leaving a piece of their identity behind, and they're not always sure how to fill that void. Haley suggests that employees think about activities they enjoyed as a kid, or that they set aside when family and work obligations came calling.
Combining passions and skills with volunteer opportunities can also counteract the feelings of aimlessness that may accompany retirement. Some employees may want to walk dogs at the animal shelter or rock babies at the local hospital. Or, they may wish to donate their valuable work skills, be it copywriting, coding, or construction, to a favorite charity.
Whatever employees choose to do, staying active and contributing to the larger community can help boost emotional health and keep a sense of purpose post-retirement. Trying out volunteering opportunities as wellness challenges is an excellent way to explore different options.
"Employees can even do something as simple as engaging in a little bit of yoga, stretching each morning, or writing in a gratitude journal," Haley explains, "The important thing is for employees to understand where their mindset is each day and engage in activities that keep it positive."
3. Physical Health
As people age, their bodies don't function the same way they used to. Metabolism slows down, muscle mass decreases, and employees need to start working harder and engaging in more healthy activities simply to keep the status quo.
These changes to health can be a major deciding factor when it comes to retirement. Should they wait to retire until age 65, when they can get Medicare and pay for a supplement? Or could they retire earlier and pay for their own insurance?
Key components of your wellness program–such as health assessments–can help provide employees with the opportunity to sit down and work through their health-related numbers so they have a clear understanding of their options and how each choice may pan out.
How Employers Can Prepare Employees for Retirement
Employees shouldn't be left to navigate the waters of retirement alone. As employees prepare for life after work, there are several things employers can do to facilitate the transition.
1. Don't Add Stressors
Employers can recognize an employee's career achievements and contributions without stressing them out about their upcoming retirement. That means paying attention to how you talk about the upcoming retirement.
Don't hold grudges about an employee leaving or make them feel guilty about their departure. Even well-meaning phrases like, "I don't know how we'll manage without you!" can place considerable guilt upon an employee's head. Instead, management must support the employee and navigate the transition together.
2. Start Conversations Early
As employees near retirement, sit down with them to discuss their plans. Maybe they want to retire in a year but would love to work part-time for a while first. Perhaps they want to retire at the end of the year but then take on a consulting role with your company after retiring.
Having these conversations early helps ensure both of you are on the same page and have ample time to plan for the transition. But even more important, Haley says, is that taking these steps can make the employee feel like a valued team member—not just a commodity.
3. Encourage Regular Health Screenings
"When employers can incentivize employees and their spouses for completing biometric screenings, scheduling follow-up visits, and engaging with their primary care doctor," Haley emphasizes, "employers are really setting their workforce up for success."
Not only will the workforce be healthier, happier, and more productive overall, but employees can catch any nascent health issues before they become a major problem that may derail their post-retirement plans.
4. Extend Benefits
Retirement is a major life change, and it brings its own set of challenges. Encourage employees to use the company's employee assistance program (EAP) resources to talk confidentially with a certified counselor about any retirement concerns they have. Employers can even structure their EAPs so employees can use the program post-retirement.
Indeed, why not extend your entire wellness program to retirees? The cost for employers is minimal, but it's a great perk that helps employees truly get the most out of their retirement years. Plus, keeping in touch with a retired employee via a wellness program is a great way to make them feel like they're still a valued part of the family.
You might think your wellness program is just about helping employees improve their current state of wellness. But the best wellness programs also help employees prepare for the future. A robust wellness strategy and helpful assistance from you can help employees navigate the retirement waters, help them feel confident in their ability to enjoy a well-earned retirement, and improve their engagement and productivity while they're still on your payroll.