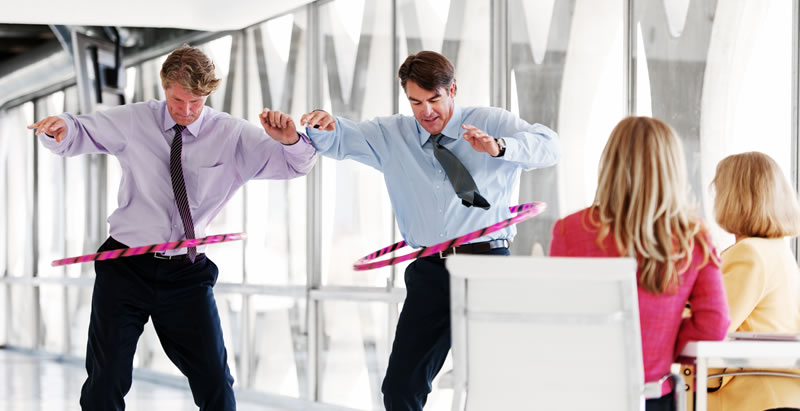 A Minnesota-based manufacturing company faced a common problem: The company had a wellness program, but its employees weren't engaging with it. To make matters worse, these employees were a predominantly rural, older, male group—a notoriously tough nut to crack.
So, the company decided to get creative. Rather than try to force the employees to adapt to the wellness program, the company decided to adapt the program to the employees. The organizers focused their program around what they knew their employees were interested in: deer hunting. And the "Buck Fever" wellness challenge was born.
The first year of the "Buck Fever" challenge started simply, with a lunch-and-learn that coincided with deer hunting season. In year two, the company added a healthy venison cook-off. Year three layered on an eight-week "Train for the Trail" outdoor training program to help employees build strength and endurance for deer hunting season.
Because the company created a wellness challenge that focused on what employees already enjoyed, enthusiasm was overwhelming and employee participation soared.
The key to this success was that leaders took the time to customize their wellness challenge to fit their specific company culture. They shunned a one-size-fits-all mentality and instead put on their thinking caps and built challenges that spoke directly to the employees they most wanted to reach.
Personalized approaches like this can make a major difference in employee engagement. What else can employers do to bust out of a wellness rut and create excitement for participants?
1. Focus on the Employee
Some employees are intimidated or bored by traditional wellness challenges, focusing only on nutrition and exercise. Instead, find out what they do enjoy, and center a challenge around that. Use the "Buck Fever" success as inspiration. For example, if a company's employees tend to be sociable, outgoing, and love music, why not implement Friday afternoon dance party challenges?
2. Give Them a Quick Win
Static wellness challenges—for example, to walk 10,000 steps a day—may discourage employees who are starting from scratch. Lower the bar at first, to make it easy for every employee to rack up a quick win. Gradually introduce new levels of the challenge to gently push employees to work harder to hit their goals. This gradual progression keeps the challenge fresh and small victories keep the employees moving forward for more.
3. Keep It Simple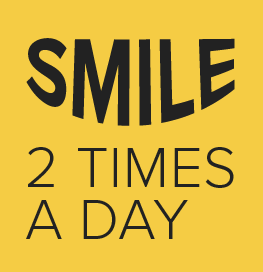 Not every challenge has to be complex. Offer simple challenges that everyone can participate in, like smiling 2 times a day or offering 30 genuine compliments a week. Who wouldn't feel better after being on the receiving (or giving) end of these challenges? Quite often, it's small accomplishments like these that build confidence, drive engagement and set the stage for future success.
4. Grab a Buddy
Participants are more likely to stay engaged in wellness challenges when they have someone to lean on for support and accountability. Plus, a little friendly competition never hurt, either. Leverage the power of groups and create opportunities for departments or teams to compete against each other in wellness challenges.
5. Think Beyond Physical Health
While physical health is important, wellness programs shouldn't exclude other areas of well-being, like personal development, financial, and emotional health. Consider emphasizing a different area of wellness each quarter, such as:
Social:

Connect with an old friend or former coworker on social media and spend some time catching up. Research shows that stronger social ties can result in living a longer life.

Occupational:

Introduce yourself to five people you don't normally interact with on a daily basis at your company and learn about what they do.

Financial:

What monthly subscriptions (Netflix, Apple Music, mobile phones, internet, etc.) do you have? Resolve to make one call a week to see if you're getting the best deal available.

Emotional:

Take one minute each day to write down three things you're grateful for. Having a sense of gratitude can improve your emotional state and lower your feelings of envy, frustration and regret.

Purpose: Start every day by saying "It's going to be a great day!" Write a personal mission statement. Ask 10 friends what your "gifts" are. Set ten ten-year goals. Write about an anticipated event.


6. Switch Up the Incentives
Bicycle giant Trek saw a 21% participation rate when it first introduced health risk assessments. Adding a $100 cash incentive boosted participation to 61%. But when the company linked participation to reduced employee contributions for medical insurance premiums—a benefit employees would enjoy all year long—the company experienced near-perfect participation.
While cash can help increase engagement and participation, it's not always the best motivator. After all, once the cash prizes are won and spent, what's the motivation for participants to retain their healthy behaviors? Even micro-rewards, such as water bottles or hats, can be enough to keep the challenge interesting.
7. Do Good While Being Healthy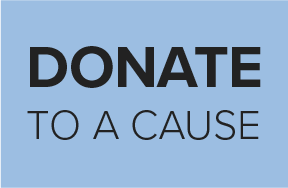 Consider linking an activity challenge with a charitable cause to put a new spin on health incentives. Challenges that benefit someone else—like asking employees to bring in gently used coats to donate to a local homeless shelter—can be incredibly meaningful and help to build a sense of purpose within a wellness program.
Let staff select a nonprofit organization they'd like to help, and make a donation based on participation during the challenge timeframe. When employees know they're contributing to the greater good, they'll also feel good about taking care of themselves.
Beating the Wellness Challenge Blues
Offering the same wellness program day in and day out is one of the quickest ways to lose employee interest and engagement. Employers must find new ways to foster an environment of holistic health that will keep employees excited and interested all year long.
Customizing a wellness program might sound overwhelming, but it doesn't have to be. With the right wellness partner, you can have access to 200-plus habit-forming challenges, a holistic approach to employee wellness, and easy integration with wellness wearables and other apps. The possibilities are endless—and effortless.
When you're ready to take a fun, flexible approach to employee health, contact the wellness program specialists at WellRight. We'll help you design a one-of-a-kind program that keeps employees engaged and motivated to achieve their goals.