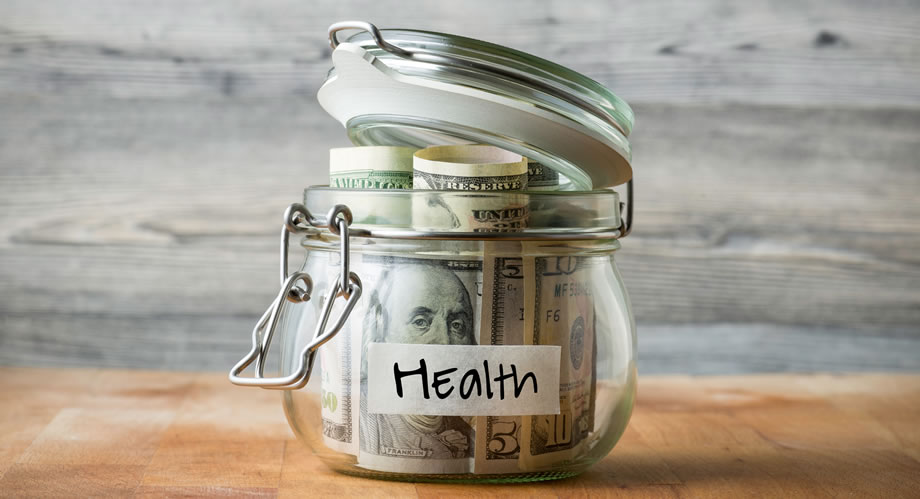 According to Michael O'Donnell, the CEO of the Art & Science of Health Promotion Institute, healthcare costs are spiraling out of control. So badly, in fact, that within the next 50 to 60 years, the United States Congressional Budget Office anticipates that spending on major healthcare programs will rise from 5.5 percent of GDP to almost 19 percent, leading to unprecedented levels of federal debt. And even with all this spending, we're not getting any healthier.
But it doesn't have to be that way.
Instead of focusing solely on treating existing conditions, O'Donnell suggests initiatives that create a culture of wellness, where positive health practices become the easiest and most appealing choice. We spoke with him about the state of wellness in America and what needs to be done.
Q: How much, in general, does healthcare cost?
MO: Medical care costs are becoming increasingly unsustainable. They're becoming a huge burden for employers, although many employers can still manage them if they're budgeting properly.
These expenses are also coming in as the No. 1 or No. 2 cost for most states. For my home state of Colorado, medical care costs total 31 percent of the entire state budget, making it the No. 1 line item.
Healthcare costs can also be a big expense for individuals. Employees with employer-covered health insurance may find the expenses manageable, but for employees without coverage, healthcare expenses can be financially debilitating.
Adults aged 45 to 64 have average healthcare costs of about $9,500 per person, per year. For adults aged 65-84, those numbers nearly double, to $17,000 yearly. And for individuals older than 85, the number is $32,000. It's just not manageable.
Q: But isn't it true that the more we spend on medical care, the better off our population will be, health-wise?
MO: Unfortunately, no. The United States spends more than twice the amount on healthcare than does almost every other nation. We spend about $11,000 per person—a third of income per capita—on medical care. And even so, our health outcomes are lower than those of most developed nations.
Q: What's contributing to these skyrocketing expenses? Is it simply due to aging?
MO: We expect an individual's medical care costs to increase as they age. But we also know that medical costs increase as the number of lifestyle risk factors increases in all age groups.
A significant contributor is lifestyle choices—like smoking, lack of physical activity, poor nutrition, and the excess use of alcohol and other drugs. These factors contribute to seven of the ten major causes of death in the United States and account for approximately $1 of every $4 that employers spend on healthcare. Chronic diseases, we're finding, are responsible for 83 percent of all Medicaid costs and 96 percent of all Medicare costs.
Q: To battle that, you suggest universal access to health promotion. Can you elaborate?
MO: It means that all people in all places have access to all forms of a high-quality health promotion programs—not just where they work, but also where they live, pray, sleep, and relax. Currently, I'd estimate that only 5 percent of the U.S. population has access to such a program—and most of those are in work settings. I'd even say that 87 percent of workplace programs are too superficial to make a difference. And this is in big companies. In smaller companies, the numbers are even worse.
And even with the best health and wellness programs, employers have struggled to reach spouses and children. But including family members in wellness is critical to the success of both the program and the employee.
Q: How can we ensure these wellness programs are successful in improving wellness goals?
MO: Most wellness programs in the workplace today are too superficial and just don't have enough impact to engage employees and help them change their behaviors and improve their overall health.
The program has to combine awareness, motivation, skill-building, and opportunity. Most programs focus primarily on awareness, which helps participants make the connection between lifestyle and health. We need to start with understanding what motivates people and their priorities in life. Once we help people identify their priorities, we can help them link those priorities to health and make their wellness journey more meaningful.
Then, we can help them develop the skills they need to change and maintain healthy behaviors. Most important is opportunity. For example, having access to nutritious food at an affordable price, having safe and fun places to be physically active, clean air and water not contaminated by second hand smoke and other toxins, and living in a culture in which healthy lifestyle is the norm. We get there through the influence of peers, organization policies, local, state, and federal laws, the built and natural environment and reducing income inequality.
In everything we do, we need to provide a "therapeutic dose" to make a difference. For example, with smoking cessation programs, research suggests that 300 minutes of talk therapy, or eight sessions, is optimal. Success rates tend to increase as minutes of therapy increase to 300, and numbers of sessions increase to eight, then level off. This concept of "therapeutic dose" can be applied to any initiative that aims to change health habits.
Q: How can we pay for these therapeutic doses on a larger scale?
MO: We'll need to take a close look at who has the funding to support these programs financially and who will benefit from a healthier population. One of these funding sources is going to be employers.
Consider that providing universal health promotion for all people in the United States will cost somewhere around $80 billion. Employers are already spending nearly $1 trillion on medical care—so we need access to just a small portion of what they're already spending. Plus, large employers hold somewhere around $23 trillion in liquid assets.
So, employers have the financial resources to help fund this and they will benefit from a healthier workforce, both in terms of controlling medical costs and enhanced productivity. Several hundred major employers already understand this, but we have a lot of work to do to engage the rest.
Foundations will be another valuable resource, especially for seed funding.
For more details on this concept, see http://www.UniversalAccess2HealthPromotionColorado.org
Q: We need more than just financial capital to execute a successful universal health promotion program, don't we?
MO: We also need social and intellectual capital to execute programs and engage participants. Regarding social capital, access to large and small employers and schools will be the most valuable for engagement.
Health promotion providers are a great resource for the intellectual capital needed to develop strategies, while state and local governments can provide policy and taxation authority expertise.
Q: And what about the people themselves? How do you motivate them to participate?
MO: Surprisingly, financial rewards are not the top motivator for some people. It's having peers who support what you're doing. It's participating in an organization—like an employer-sponsored wellness program—that reinforces your efforts. It's having local, state, and national policies that provide clean air and water, make nutritious foods accessible, and offer medical care for those who don't have it. It's even about cultivating an environment that encourages physical activity and makes activities safe, fun, and easily available.
Q: In the meantime, what can employers do within their own organizations?
MO: First, they need to set clear health and organization goals and establish the strategies for achieving these goals. Next, they should embrace the Awareness, Motivation, Skills and Opportunity Framework I discuss above, and Therapeutic Dose approach, both in terms of the intensive of the programs they offer and their budgets.
To learn more about how you can create an environment of growth in your workplace, download our ebook, "8 Ways to Foster Employee Growth and Engagement With Your Wellness Program." We'll outline the steps you can take today to encourage and empower your employees and arm them with the resources to become their best selves.