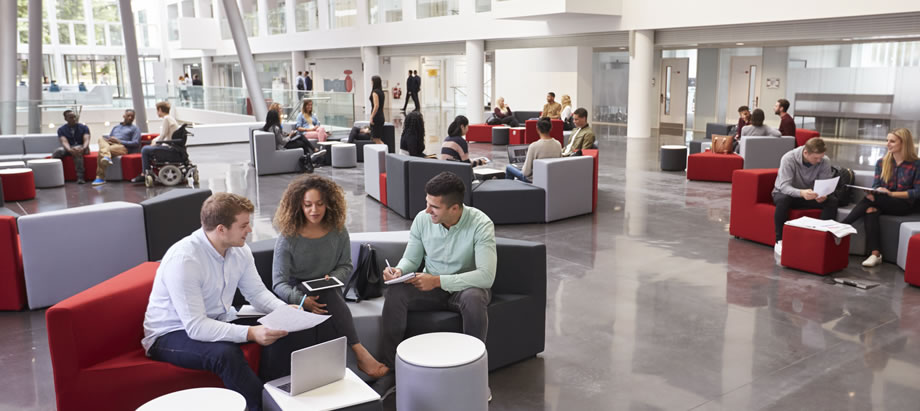 "The only constant is change."
When Greek philosopher Heraclitus of Ephesus made this declaration in roughly 500 B.C., he certainly wasn't anticipating the way technological advancements would change our lives—seemingly on a daily basis. Just looking at the past 10 years, since the iPhone first debuted, technology has revolutionized the way we pass time, communicate, and interact.
It's most certainly changed the way we work … and how we approach wellness.
Mari Ryan, CEO and founder of Advancing Wellness and co-founder of the Worksite Wellness Council of Massachusetts, has seen these changes firsthand.
She recently spoke with WellRight to offer her perspective on the increasingly blurred lines between personal and work lives, and she provided her insight on the trends that will impact the future of the workplace.
Q: The workplace has changed significantly in the last 20 years. What are the biggest trends you've seen?
MR: One of the things that has had the greatest impact on the way we work is technology. It's continuing to influence how the workplace evolves, the overall employee experience, and how we work. And this technology is about more than just faster, more powerful computers and mobile devices—it's also about artificial intelligence, robotics, the Internet of Things (IoT), and big data.
Q: What do you see as the biggest potential practical applications of this evolving technology?
MR: From a wellness and well-being perspective, new devices will emerge that collect and track more personal health information. For example, the next version of the Apple watch will reportedly be able to do EKGs and will be sensitive enough to know if the wearer of the device has fallen.
However, employers must be sensitive to employees' concerns about connecting these devices to a corporate wellness program, and employers must be able to keep data secure.
Wearables Offer 24/7 View of Health
New noninvasive technology makes it even easier for those with health concerns to take minute-by-minute snapshots of their health. Adhesive patches measure glucose levels every five minutes, and wristbands can continuously record blood pressure.
Q: How can employers keep pace with adopting new technology?
MR: Technology moves quickly, and what we frequently see happening is that individuals adopt new technology at a much faster rate than can businesses and even public policy. What employers find is their workforce is using it far before the business is ready to adopt it. But over time, businesses have begun to adapt and are accelerating the integration of new technology.
Q: As technology evolves, are employees becoming dissatisfied with the increasingly blurred line between their personal and work lives?
MR: Absolutely. But that's nothing new. There always will be the individuals who are firm on keeping their private lives private. And as technology evolves, that's going to become even more of an issue.
But you'll also find different groups of employees have different levels of privacy concerns. For example, research indicates that millennials may be less concerned than other generations about sharing data.
Those lower on the socioeconomic scale are another group that is more concerned about privacy and what employers do with sensitive information. Will it be used against them? Can they lose their jobs over it?
That's why it's important for employers to not discount their employees' privacy concerns. They're very real, and they must be considered when implementing new technology.
Millennials: Confident in Data Security, Not Privacy
Millennials have grown up in an age in which their personal data—like names, email addresses, and phone numbers—are treated as currency or "entry tickets." According to
Gallup's research
, of all generations studied, millennials are the most trusting of institutions to safeguard personal data. But while they're confident in a business's ability to keep their information
secure
, less than half surveyed are confident those businesses will keep data
private
.
Q: How can employers take advantage of this changing workplace to enhance employee wellness?
MR: One of the benefits of an evolving workplace is the opportunity to create connections between individuals. We all have an innate desire to feel like we belong, and technology gives people opportunities to come together and foster a social connection.
These connections could happen through virtual meetups—participating in video-based support groups or learning sessions—to accommodate remote employees. I can also envision these videochats as a way to connect individuals with similar interests (like an office book club) and encourage a feeling of belonging.
This kind of group support has a proven track record of success. The Freedom From Smoking program—which has been considered the gold standard for tobacco cessation—was based on a model of group meetings and support.
Q: Besides technology-based trends, what other workplace wellness trends are you seeing?
MR: We're seeing the built environment changing significantly. Not only are we talking about constructing buildings that are environmentally sustainable and don't negatively impact the environment, but we're also looking at how we can improve the well-being of the people inside the buildings. Some of these efforts are driven by the International WELL Building Institute's WELL Building Standard, which aims to transform buildings and communities in ways that help people thrive. The National Institute of Occupational Safety and Health's Hearing Protection Device's (HPDs) Well-Fit is another program that's improving workplace wellness by ensuring HPDs fit properly and protect employees' hearing.
Such efforts also mean looking at ergonomics as a whole, not just at traditional physical ergonomics. Now we're also looking at cognitive ergonomics (making the workplace more intuitive and less prone to errors) and organizational ergonomics (improving the workflow on a macro level).
Q: How do these trends affect the physical workspace?
MR: To ensure the well-being of their employees, employers must have a broad understanding of the physical workspace they and their employees inhabit for so much of the day.
Workspaces have trended toward large, open areas that are designed to facilitate teamwork and collaboration. But sometimes, these open areas end up creating a distracting environment in which employees have trouble concentrating and focusing. So even this trend may find itself turned on its ear with new employee-focused, rather than aesthetic-focused, designs.
What will remain important is to have spaces where people can have private conversations and where people can interact spontaneously. One example of the latter is Zappos' offices in Las Vegas. They offer free food in the workplace, but they distribute it strategically in different common areas to encourage employees to visit different parts of the building. So if employees want a certain food, they'll need to go to a different area. The benefit is twofold:
It gets—and keeps—people moving.
It encourages conversation with new people and colleagues.
Q: What can you tell us about human capital trends and how they affect wellness?
MR: Long-term pension jobs are becoming increasingly scarce, while the gig economy is increasing in popularity. In fact, some research suggests that up to 40% of the U.S. workforce will be independent contractors by 2020.
And that raises some interesting questions, like: Are these contractors and freelancers entitled to some (or all) of the same benefits as employees, like access to a well-being program? If they aren't, why not?
Think about those freelancers or contractors who work with a number of employers. They spend their time piecing together these jobs, and there can be a lot of job insecurity that comes with that. They may be buying expensive health insurance each month, they don't always know what their cash flows are going to look like, and they have to live up to the same performance expectations as employees—that can be stressful and affect productivity and engagement.
It's situations like that that make me wonder how good the gig economy is for the well-being of these workers. It seems that employers should be concerned about contractors' well-being and investigate ways to support these workers as part of the corporate well-being program.
It may be that in the future, we actually return to strategies of the past, in the tradition of guilds. In this way, groups of similar contractors would form and strengthen professional associations, to secure the kind of stability and benefits that are typically only available through employers. In fact, I recently received a survey from an association I'm a member of, asking if a benefit like health insurance is something that would interest its members.
Q: What do you see as the one key thing people should be mindful of when considering the workplace of the future?
MR: When we think about the workplace of the future, we want to consider the employee experience, and well-being should be built into the foundation. The employee experience starts the moment a candidate considers the company, and it progresses through their tenure and extends long after that employee leaves.
Employee experience is more than just the experience in the physical workspace. It's how you connect with other people, how you get recognized, the level of flexibility you have, and whether you have the autonomy to do the work in a way that fits your lifestyle and needs.
In the future, I think we'll see an increased focus on this employee experience, and the foundation will be the workplace culture. Well-being will also be a core element of that employee experience, so we may see an increase in the way in which employees are recognized and rewarded.
Q: As employers increasingly focus on the employee experience, do you think that correlates with also prioritizing employee well-being?
MR: There's certainly evidence that organizations that take good care of their people have better long-term financial returns. And I believe organizations are starting to recognize they can't achieve their business objectives without happy, engaged, productive employees.
And employers who haven't ensured the well-being of their employees until now just can't afford to ignore it any longer—it's resulting in a negative public reputation and higher rates of turnover. This can make it difficult for employers to attract and retain the qualified workers they need. Engagement remains an important issue, and retaining that talent once you've acquired it is critical. Essentially, I believe well-being becomes an HR talent management strategy.
Preparing for a Future of Wellness
The workplace of the past is gone, the workplace of today is constantly changing, and the workplace of tomorrow is relatively unknown—although we're confident it will depend heavily on technology and management's willingness to create a positive work environment.
As employers experience a wider range of employee demographics, a changing workplace culture, and increased technology, they must actively consider what's motivating people and how to best support them to ensure excellence and wellness in all facets of life.
To hear more of Mari's insights on the trends she believes will affect tomorrow's workplace, watch her free, one-hour webinar, "How to Plan for the Workplace of the Future." This interactive webinar will help identify emerging office trends and spell out the steps you must take to incorporate them into your corporate wellness program.