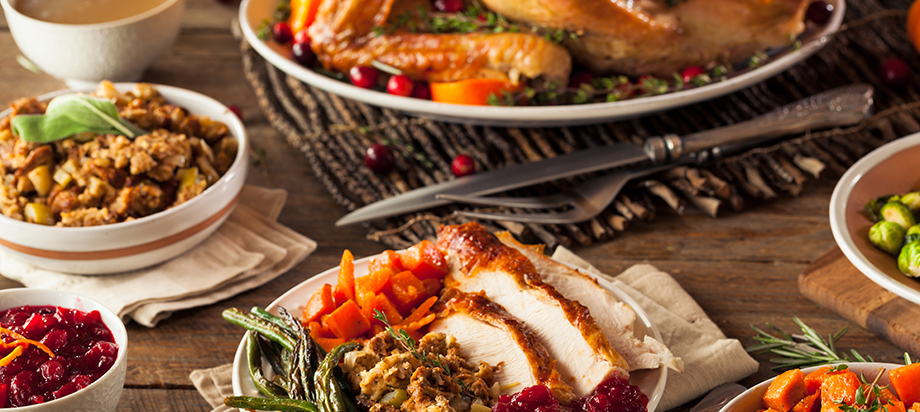 The most wonderful time of the year … is also among the most stressful.
This holiday season promises to be more stressful than any in recent memory. The average American is already experiencing record-high stress levels due to the COVID-19 pandemic. And now, the holidays are here.
What can you do to help employees navigate the oncoming perfect storm of stress? Even more than that, how can you help them get the most out of the holiday season? After all, we all could use a little joy in our lives right now.
Here are three tips to help support employee wellness as we approach the holiday season.
1. Encourage Healthy Eating
During a typical holiday season, we load up on desserts, heavy meals, and cocktails as we go from family dinners to workplace gatherings, to parties with friends.
And while partaking in festive cuisine is one of the great pleasures of the season, it can all be a bit too much. Excessive fat, salt, sugar, and alcohol can make us feel sluggish and unfocused, disturb our sleep, and exacerbate mental health issues.
This year, many people will be skipping their traditional gatherings, but that won't necessarily translate into healthier eating. Stress-eating to cope with the COVID-19 pandemic is common.
You can help your employees get a handle on their holiday diet by integrating fun and sensible nutrition challenges into your wellness program. Choose a challenge that encourages participants to make conscious decisions about their consumption.
For example, the challenge might simply ask your employees to track what they eat throughout December. Most people will be surprised by how the odd gingerbread cookie and the candy cane here and there pile up into a substantial amount of sugar.
Another way to support healthy eating during the holidays is to offer video workshops from nutritionists and chefs. A few small changes can make even the most indulgent holiday classic into a (relatively) healthy treat. For example, try roasting your sweet potatoes in chunks with rosemary, sea salt, and olive oil instead of making the traditional marshmallow/sugar/butter sweet potato casserole. (We know…it's not the same. But it's still incredibly tasty!)
2. Get Your Employees Outdoors
As the weather gets colder in most regions of the United States, our natural impulse is to cozy up indoors. But rarely venturing outside can be detrimental to our mental and physical health.
"Spending any time outside can greatly improve your overall health and well-being," says Becky Meskill, a proposal writer at WellRight. "It can help lower stress, eliminate fatigue, boost your immune system, and lower blood pressure."
On top of all these benefits, being outside might be the only way for most of us to experience the in-person socializing we all so desperately crave right now. Epidemiologists agree that indoor areas are much more conducive to the transmission of COVID-19 than outdoor spaces.
Meskill recommends getting in some fall outdoor fun before the cold weather of winter sets in. You can help your team get outside by organizing socially distanced group activities such as:
Apple picking.
A scavenger hunt.
A walk, hike, or bike ride.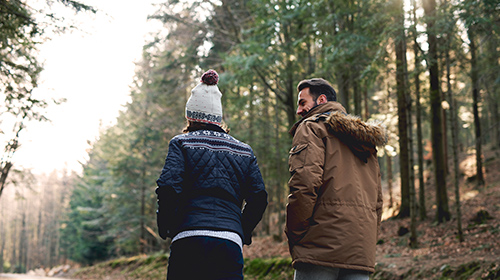 Even when the temperature drops below freezing, there are still plenty of outdoor activities to enjoy, such as ice skating, snowshoeing, and cross-country skiing (all of which can be done with six feet of separation).
You can also use your wellness program challenges to encourage physical activity throughout the winter months. Every little bit makes a difference, such as shoveling the driveway (or an elderly neighbor's driveway) by hand instead of snow-blowing or calling in professionals.
"When combining your exercise with being outdoors, you will be helping your body and mind fight anxiety and depression and build on your overall health," Meskill says. "Even just 20 minutes a day outside will help!"
3. Provide Mental Health Resources
Many of your employees may be unaccustomed to the high levels of stress, anxiety, and depression they may be feeling this holiday season. These employees may not be sure where to turn for support.
Mental health resources were already in short supply before the pandemic hit. (Nearly 120 million Americans live in mental health professional shortage areas, the Kaiser Family Foundation reports.) Now, with many professional offices closed or closing, it can be even more difficult for your employees to find the help they need.
The holiday's tax our physical and emotional health to their limits. And this year will bring an entirely new set of stressors. By guiding employees toward healthy choices and providing them with accessible, user-friendly resources where they can seek help, your company can be a big contributor toward a (hopefully much healthier) 2021.