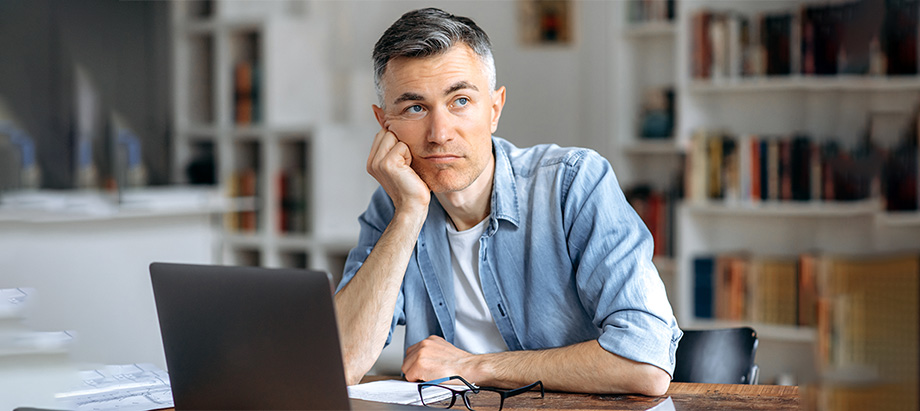 Uncertainty.
If we had to pick one word to describe how employers and employees feel about work and workplace wellness, that would be it. Uncertainty about the future, job security, physical safety, finances, and an overall sense of belonging in an increasingly remote world.
Today's employees want safety and security in their workplace, and they want to feel supported by their employers.
At the same time, many companies struggle to make sure their wellness programs meet those needs. Many also question whether or not their programs are truly delivering for employees.
These are just some of the discoveries from "The State of Employee Well-being 2022" report from HR.com, which compiled survey responses from nearly 300 employer and employee groups representing an array of industries and business sizes.

(Click on image to view larger.)
What Are Companies Saying About Workplace Wellness?
No one can deny that the pandemic's impact is still being felt. Both employers and employees feel like they're in limbo dealing with the subsequent ripple effects.
Let's take a look at the four major takeaways from the HR.com report.
1. Pandemic-Related Challenges
Over 90% of respondents in the HR.com survey reported that they're still addressing at least one challenge that arose during the pandemic. Grappling with uncertainty, coping with fears, and maintaining relationships are among the top concerns that employees still have, with workplace safety and the need for a hybrid workforce ranking high as well. As a result, mask policies and remote work options have been two of the most commonly leveraged initiatives to ease employee anxiety in work environments.
As a part of the HR.com survey, WellRight gathered responses from over 80 organizations. When examined apart from the overall report, there are similar results. 43% of respondents said that uncertainty about the future and maintaining virtual work relationships are the two biggest challenges that companies are facing.
2. Increased Emphasis on Mental and Emotional Well-Being
Unsurprisingly, the HR.com survey found that 57% of respondents ranked mental health in their organizations' top five list of HR priorities. Stress, anxiety, and depression are the most widely cited issues being experienced by employees, and several specifically called out negative stress as a prevalent issue in their companies.
In response, the HR.com survey also reported that mental and emotional well-being have surpassed physical well-being as a critical focus for employer wellness programs. In fact, several respondents weighted the most important well-being initiatives as follows:
Mental and emotional (78%)
Work environment (70%)
Physical (66%)
Financial (56%)
Social (48%)
In a similar vein, over 64% of companies listed employee mental health as one of their top five HR priorities in WellRight's survey.
3. Lack of Effective Programming
When employees don't see how programs and services apply to them and their needs, they don't engage.
HR.com reported that only 22% of organizations view their employee wellness initiatives as highly effective, and another 44% say their programs are moderately effective.
Of the respondents who felt their programs are lacking, 34% indicated that their wellness programs do not offer enough engaging programs to meet employee needs. That's why personalization matters.
One of the biggest pitfalls we often see in our work with companies is a lack of personalization in wellness offerings. When employees don't see how programs and services apply to them and their needs, they don't engage.
4. Lingering Financial Stress
The last major theme from HR.com's report related to financial wellness—something companies can easily overlook. 34% of organizations say financial stress is one of the most prevalent stressors for their employees.
While the source of financial stress for most employees can be heavily linked to the pandemic, the weight of personal responsibilities, like caregiving and childrearing, have also taken a toll on employee mental health. Other financial stressors include:
Unexpected emergency expenses (46%)
Saving for retirement (44%)
Childcare expenses (41%)
Running out of money before payday (38%)
Addressing Wellness Issues at Their Root
Employers can't fix the issues cited above with band-aid solutions like offering more perks or activities. Aside from quantitatively prioritizing employee engagement, organizations need to focus on the root causes of employee stressors and leverage resources that approach wellness holistically.
Making Wellness Personal
The harder it is for employees to find practical and accessible solutions to health problems, the more frustrated and less motivated they'll be to seek help.

Employees want more useful information, better transparency, and unconditional respect for their diverse individual circumstances. In fact, when we look at the reasons why personalization is critical for corporate wellness programs, we can see how it not only contributes to higher engagement, but also a greater feeling of belonging.

J. Israel Greene, DEI Strategist and Facilitator of Greene Consulting Group, is also a proponent of interpersonal approaches to wellness. To ensure that barriers to health care are approached intentionally, he advises:


"Think about the physical and mental health disparities and the barriers that impact underrepresented groups. Those barriers include lack of availability, stigma within minority populations, racism, bias, and discrimination in treatment settings, insurance coverage, and myriad other things that require unique solutions."

That means curation is critical and can include tactics such as:
Disease-specific data sheets, survey links, websites, and other resources from participating health plans and associations
Quick links to benefits plans, EAPs, and other services like health coaching and counseling
Training videos, educational courses, and webinars related to disease-specific prevention, nutrition, exercise, and any number of other factors
Wellness challenges that develop skills, strength, emotional intelligence, empathy, and cultural intelligence
Creating Psychologically Safe Work Environments
When we talk about safe workspaces and making employees feel confident enough to ask for help, we're really addressing why psychological safety training is essential to workplace mental health. Sometimes, it's up to employers to reassure and remind employees that it's okay to ask for help by creating an environment where employees can be vulnerable and authentic.
That all starts by modeling that behavior at the highest levels of an organization. A great way to support that is with workplace psychological safety training, according to Mettie Spiess, Certified Psychological Health and Safety Advisor:
"Workplace psychological safety training helps employees and management learn best practice strategies to support team connectedness, clear and respectful communication, and mental well-being, along with tactics to reduce the risk of mental health-related crises, such as burnout."
This type of training can also help employees recognize when their co-workers are struggling based on how they behave, what they say, and how situations elicit responses that are out of character. Not to mention, it presents a variety of ways to show those employees how to seek help.
Integrating Financial Wellness Programming for Women
Another important strategy that employers should consider is to present resources pertaining to financial wellness, specifically for women employees.
Across the board, female workers are still not earning as much as males, and Black and Hispanic/Latina women are faring even worse. It's no wonder two-thirds of women worry about their finances at least once a week, and nearly half are experiencing increased financial-related stress since the pandemic began.
When we spoke with Tamara Wiley, CFP©, Financial Advisor at Family Focused Financial LLC, she highlighted some ways women can strengthen their financial wellness, which can give companies insights on the types of financial wellness programming to offer, such as:
Budgeting classes
Knowledge-based content to develop an understanding of credit scores, life insurance, HSAs, and more
Estate planning and financial coaching services
Allowing Wellness Programs to Be Flexible
As much as companies express commitment to these initiatives, it's critical that they're flexible enough to be useful for all employees, regardless of where they are on their wellness journey. By giving individual employees the resources and opportunities they need to attain their wellness goals, employers can build confidence and a mutual sense of purpose.
Additional considerations for employee wellness programs include:
At WellRight, our consultants work with clients to develop world-class wellness programs that not only report high engagement and attract and retain talent, but also instill a long-lasting sense of purpose. If your company is interested in learning more about any of the strategies we discussed in this blog, contact us today.
To read the State of Employee Well-being 2022-2023 research report or to check out the infographic from HR.com Research Institute, download it here.