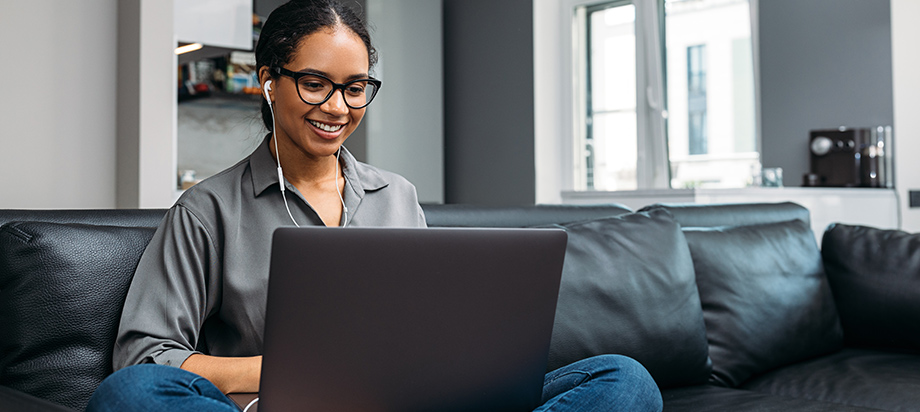 As the COVID-19 pandemic continues to rage in hotspots throughout the country and around the globe, it's beginning to dawn on the working world that the "new normal" may mean continuing to work from home full-time, part-time, or on a flexible schedule.
Remote work is likely here to stay for many companies. Is that good news or bad news for your employees' well-being? As it turns out, it's a little bit of both.
Here are some ways working from home may be affecting employee wellness, along with some tips for making it a positive experience.
3 Employee Wellness Benefits of Working from Home
Improved Employee Satisfaction

A mounting body of research makes it clear that, when allowed to build up, workplace stress can have a devastating impact on your employees' physical and mental health. Working from home can alleviate some of the stress associated with the typical workday.

For example, very few of your employees will miss inching through traffic, jostling with others for a seat on the bus, or frantically fighting through subway stations to get to work on time.

According to a study reported on by the New York Times, most people would gladly trade away five minutes of any other activity for one less minute spent stuck in traffic. (Plus, the more people who work remotely, the lighter traffic gets overall, reducing the stress of those employees who are unable to work from home.)

Working from home allows workers to spend more time with their families, take care of personal errands, and pursue their outside interests without sacrificing productivity. This level of flexibility is especially important to millennial employees, many of whom say work-life balance is a top priority when choosing a new job.

Increased Productivity

Some employees thrive in the work-oriented environment of an office. But others find it easier to focus and get work done without the distractions of chatty coworkers, faltering IT equipment, and the general hubbub of a busy office. Employees who have a hard time focusing in today's open offices may find themselves flying through their to-do list when sitting in their quiet home.

Indeed, a recent survey found a 47% increase in productivity since workers have been stuck at home.

Cost Savings

Working from home can also save your employees and your company money.

The cost of heating and cooling an unoccupied workspace is obviously much lower than maintaining the perfect climate for a building full of workers. There is also much less wear and tear on your infrastructure. If your company decides to transition to a permanent remote-work arrangement, you may be able to eliminate or downgrade your real estate costs altogether.

For employees, savings can come from spending less on fuel, parking, or train tickets, trading "dry-clean only" for smart casual clothing, and having lunch and coffee at home instead of out. Amidst the current economic uncertainty, every little bit counts.
4 Potential Downsides of Working from Home
The New Normal
While working from home has been a saving grace for many during this pandemic, it can be a bit of a mixed bag when it comes to employee well-being. Much like in-office work, there are upsides and downsides. So, it's important for employers to listen to what employees need and to help them be their best selves—whether they're working from the office, a coffee shop, or from the comfort of their own living room.