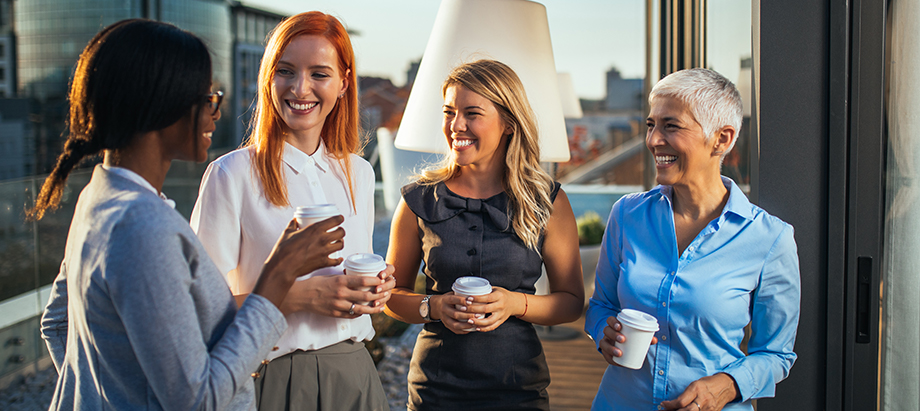 Wellness is more than a single blood pressure reading or the number of miles we logged last week on our Fitbit. Instead, wellness is a complex connection of systems, with each one affecting the next.
Because of this, companies who take a siloed approach to employee wellness, focusing solely on nutrition or fitness, do themselves—and their employees—a huge disservice.
But imagine what could be accomplished when an employer helps their employees not just eat well and better manage health conditions, but also plan for retirement or college, teach stress management and coping strategies, and develop social groups to keep employees feeling connected.
When employers look beyond the traditional view of employee health, choosing to address all areas of wellness, they'll see dramatic results. Here are a few areas of wellness you may not have thought of, how they can benefit your company—and how to integrate them into your holistic wellness plan.
Develop Social Bonds
Everyone wants to feel like they belong. In fact, building positive relationships with coworkers is a key intrinsic motivator for employees. But building strong relationships at work doesn't just make the workplace more enjoyable and employees happier. It can also translate into improved work performance and increased employee retention. But it's not always easy to build healthy, supportive relationships in the workplace when so much is done by email and online chat from walled-off cubicles.
How Employers Can Help
Help employees develop genuine workplace connections by encouraging face-to-face interactions in the workplace. Challenge them to walk to a co-worker's desk to ask a quick question rather than send a Slack message. Create a social spot for employees (like a break room or another common area) that makes them comfortable while socializing or decompressing without distracting coworkers. And most importantly, get to know your employees as people, which will help set the tone for a more personal, supportive workplace.
Achieve Professional Goals
With people spending most of their waking hours at work, it's natural for employees to think about what they want the next decade or so to look like. Sure, employees want to meet their deadlines and find personal satisfaction. But they also want to determine their own career path and develop valuable new skills that will help them achieve the life they dream of.
How Employers Can Help
Help employees set realistic yet inspiring career goals, and then help them establish a clear pathway for achieving those goals. This means more than conducting yearly reviews; consider having monthly check-ins with employees and making sure they know you're always available to discuss their expectations, concerns, and goals.
Attain Financial Security
Money matters. And when employees are struggling with financial issues, whether it's unmanageable debt, difficulty managing money, or a sudden decrease in income due to a spouse losing their job, the relentless stress can easily cause physical and emotional health problems. And if those problems affect job performance, the employee's stress will skyrocket as they begin to fear for their job security.
How Employers Can Help
The average millennial had $32,000 in debt in 2017, not including mortgages. So it's important to let all employees know that most people struggle with money in some form or another and that it does not reflect on their value as an employee or a person. In-depth, non-judgmental workshops on money management can help employees regain a sense of control and planning over their finances, relieving some of the crushing stress. Company benefits like medical insurance, retirement plans, or free tuition for courses can also go a long way toward easing the financial strain on employees.
Give Employees a Sense of Purpose
Nearly everything we say and do affects not only other people but also the greater world around us. Employees today are increasingly trying to leave the world better than how they found it, and that means giving back whenever possible. Make your organization feel more like a team by having everyone—from the C-level to the administrative level—working toward the same philanthropic goal. Potential employees will see your acts of volunteerism or financial donations as a positive, while current employees will see these efforts as proof that the company cares about the larger community.
How Employers Can Help
Not every employee has the luxury of extra money to donate, but you can give them extra time to serve the greater good. Organize a "Giving Back" day in which employees can participate in a company-sponsored community service effort or choose their own volunteer experience to participate in.
When finances allow, offer a monthly "A Dollar Makes a Difference" fundraiser and encourage those who can to give $1, then choose a local charity to be the beneficiary. Have a representative from the organization share how those funds were used and who they benefitted.
The Importance of Taking a 360-Degree View of Health
Well-rounded employees are better for your business, but they may need your help to get there. And that's where choosing the right health and wellness initiatives comes in.
Giving workers the ability to personalize their journey to wellness—letting them focus on what's most important to them at any one point in time—will help drive a higher level of participation and engagement. And this holistic culture of wellness makes not only your wellness program more appealing—it can make your business more appealing to high-quality prospective employees.
When you're ready to approach wellness holistically, download our free e-book, "8 Ways to Foster Employee Growth and Engagement With Your Wellness Program." Find out how you can get the most out of your wellness program, generating the results and engagement you need.