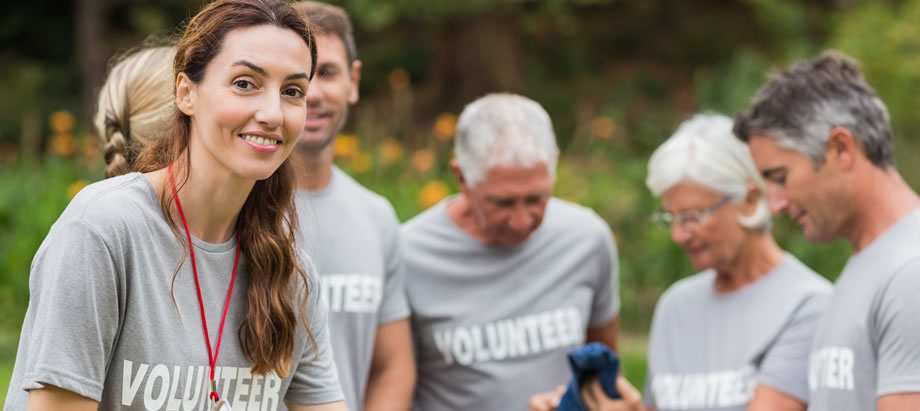 When it comes to wellness in the workplace, gone are the days of focusing solely on health, nutrition, and fitness. Today's employees want to see improvements in all areas of their life: emotional, social, financial, purpose, physical, and occupational.
Employers also understand the value of a well-rounded employee, so they're implementing multidimensional wellness programs. But they may be surprised to learn that encouraging social consciousness—the understanding that we're all part of an interrelated community with others—can improve wellness on multiple levels.
Stephanie Benavidez, Director of Business Development at WellRight, shared her insights on the importance of encouraging employees to take the time out of their busy schedules to help and serve others.
Counteracting the Me-Oriented Mindset
"Today's society is very 'me'-oriented," Stephanie explains. "Facilitating social consciousness is an effective way of encouraging people to think beyond their own backyard."
It's easy to forget how lucky we are. Most of us have clean clothes, running water, and a roof—things to be exceptionally grateful for, especially in light of widespread natural disasters like Hurricane Florence and August 2017's Hurricane Harvey, which still has Texas residents displaced from their homes.
Many people want to give back, but sometimes, they don't know where to start. Employers, therefore, find themselves with an important opportunity: encouraging employees to get involved, and fostering ways in which they can do so. The results can be transformative:
When one small company decided to implement volunteerism, the first activity they chose was with the Special Olympics Young Athletes, a sport and play program for children with and without intellectual disabilities. Approximately 12 people—a significant portion of the office—signed up to participate one workday to work with children aged 2-7.
The employee experience was overwhelmingly positive. The employees loved seeing their impact on children's lives and watching the children's excitement. And this enthusiasm wasn't limited to just the participants. When the volunteers returned to the office, the energy carried over to the other employees, and co-workers asked how they could get involved. Management projects higher participation levels at the next event.
Identifying Opportunities, Encouraging Engagement
Before you invest the time and effort in setting up activities, you'll need to find the opportunities that are relevant to employees, and that drive engagement, increase meaning, and increase the likelihood of continued participation.
Talk with employees to determine what causes and organizations speak to their sense of purpose. Send out employee engagement surveys, and discuss opportunities at department meetings.
Remember that it may be hard to find one cause or activity that's aspirational and impactful without being divisive. So instead, find something the majority of employees want to participate in, and then research new alternatives for the next opportunity. The key here, Stephanie explains, is to really listen to your employees. "Give them options and offer them different access points, because what's important to one person might not be important to the next."
While management should encourage participation, they also must be respectful and not pressure employees who don't want to participate. Maybe the employees regularly volunteer elsewhere or aren't interested in a particular cause. And that's okay. The point is for management, via the wellness program, to encourage and reward employees for giving back, in whatever way works best for them.
One way to promote social consciousness in your workplace is by kicking off your wellness program with a day of service. Clean up a local park as an office, or sponsor a canned-goods drive for the local food bank.
Social Consciousness: Transforming the Giver and the Receiver
Volunteering can have far-reaching effects for those on the receiving end of good works, but there are just as many benefits to employees. Volunteering increases self-confidence and engagement. It improves self-awareness. It creates purpose. And it simply makes employees feel good, emotionally and physically: Supporting others can lower blood pressure, help individuals recover from coronary-related events, improve self-esteem, and reduce depression and stress.
A 60-employee, family-run business in Houston has mastered finding the events that all their employees can get behind. They choose one organization a month to support and have donated their time, money and energy to such efforts as Bears for a Cause (benefiting the local children's hospital), Comics for Kids (supporting children with cystic fibrosis), and Light the Night (raising awareness and funds for lymphoma and leukemia research and treatment). In fact, volunteerism is so much a part of their company that they've made it part of their value statement.
What's important to remember is that it's not about how often you volunteer and give back, it's that you do it with enthusiasm and love. "We all have families and obligations and things to do," Stephanie acknowledges, "but if you can carve out some time to really give back others, in the end, you'll feel better about yourself and more accomplished."
When you're ready to incorporate giving and volunteerism into your workplace wellness program, contact the experts at WellRight. We'll help you design the wellness initiatives that improve employee wellbeing and the world around us.
Want to learn more about developing a positive corporate culture? Don't miss our webinar with Mari Ryan, renowned expert on worksite wellness.