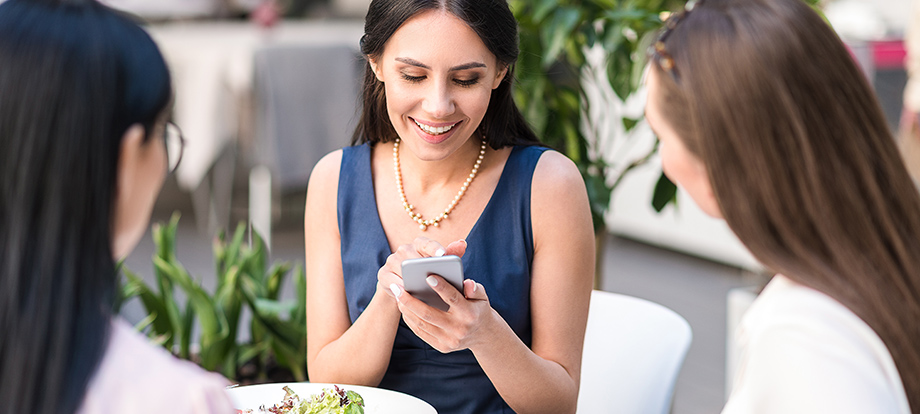 For your wellness program to succeed, it requires participation. But when an organization's staff are scattered across multiple field offices, it becomes much harder to motivate people … or even to keep them informed in the first place.
The good news: Most employees are enthusiastic about wellness programs, with nearly 77% of employees agreeing that wellness programs can positively affect corporate culture, and 45% of workers in small- and medium-sized businesses reporting they'd stay at their jobs longer if their company had a robust wellness program.
The bad news? A lack of awareness may be your wellness program's Achilles heel. In fact, as much as 60% of your workforce may not even know your wellness program exists.
But how do you keep employees informed and engaged when they're spread across multiple locations and/or are constantly on the go?
To find out, we spoke with Kiley Day. As the Human Resource and Risk Manager for Layton City, Utah, Day supervised the rollout of a wellness program that serves nearly 300 employees.
As you can imagine, municipal employees are hard to pin down. Layton City has a central city office where administrative, community and economic development, legal, engineering, and financial staff work.
However, Parks and Recreation employees work in a separate building and on-site in parks throughout the city, while Public Works employees occupy yet another location (when they're not out on the roads). Plus, there's a police department and three separate fire stations.
We asked Day how she introduced her city's wellness program to so many employees over such a large area, and how she's managed to keep the employees engaged. Here are five of her tips:
1. Start by Gauging Interest
Before initiating a wellness program, Day and her colleagues checked in with employees to see if they were genuinely interested.
"We thought, if we are not going to get any buy-in from our employees, there is really no reason for us to involve the city manager and implement something that our employees do not want to do," Day explained.
Day was encouraged to learn that 80% of Layton City employees were interested in participating in a wellness program. Then when the program launched, the employees were ready to get on board.
This approach was a smart one. According to Gallup research, engaging employees is vital to getting them involved in company-sponsored initiatives, because engaged workers are 28% more likely to participate in a wellness program offered by their company than are average employees.
"When we went back out in the field and shared the plan to launch a wellness program, the employees were not surprised since they'd had the opportunity to provide feedback early on. Their excitement resulted in extremely high participation right out of the gate."
2. Keep the Emails Coming
A one-time email announcing your wellness program may be quickly forgotten or buried in inboxes. Day sends frequent email messages out to employees to remind them of wellness program benefits and new opportunities.
"We try to make our email messages fun and creative," she said. "We use email to let our employees know about different challenges that are coming up, the nutrition plans that we're offering, and anything that's going on with our wellness program."
An added benefit: Far from breeding contempt, the familiarity created by these frequent emails creates a greater sense of liking. In psychology, the "mere exposure effect" explains that the more often people have previously been exposed to something, the more they like it. By sending out frequent emails, Day is helping employees develop a sense of real affection and engagement in the wellness program.
3. Get Leadership on Board
It's vital for leadership in all locations to show employees that the wellness program is important. Indeed, one Australian study revealed that 37% of employees think a wellness program should be driven by everyone in the organization, and 28% believe the program should be driven by the senior leadership team. The American Psychological Association agrees, announcing in 2016 that 73% of employees with senior leadership that shows support to well-being initiatives agreed that their organization helps employees develop a healthy lifestyle (compared to only 11% who work in an organization without that kind of leadership support.) This applies not only to top leadership at a main office, but to field office leadership as well.
"You can't be the only cheerleader for your program," Day advised. "We make sure to tell our executive staff, 'You need to help us because we can't be in every department. It is important to help shine a positive light on our wellness program from the top down.'"
4. Recruit Champions
The employees of Layton City's Public Works department do not use email regularly. Some of these workers are more comfortable operating heavy machinery than mobile apps. To reach this group of employees, Day connected with an office worker in their department.
"We communicated a lot with the secretary in the Public Works shop to make sure she was helping them download the app and enroll in the wellness program," Day said.
By ensuring that field staff never felt that they were on their own with their wellness program-related questions or struggles, Day helped ensure higher adoption rates and greater satisfaction with the program overall.
5. Choose Exciting Challenges
One of the first health challenges offered to the Layton City employees was "Race to the Border". Employees competed in teams to cover the distance (in steps) from Layton City to Banff, Alberta, Canada. The novel challenge was a hit.
"We had 35 teams sign up," Day enthused. "It was very motivating for people to get out there to get their steps in. They could see where their team was on the leaderboard, and many of them checked quite frequently to make sure they were close to the top. You would see people walking everywhere."
For people who were less enthusiastic about cardio exercise, Layton City offered a Heavy Metal challenge, in which participants were challenged to perform strengthening exercises for a total of 250 minutes.
Overall, Day recommends a mix of challenge types. "Not everybody loves to do cardio. Not everybody loves to do weights. Not everybody wants to even exercise," she pointed out. "That's why we do nutrition challenges as well."
This comprehensive approach not only keeps employees engaged and interested, it's better for their health, says the Centers for Disease Control, adding that this type of approach is better at addressing multiple health risks and conditions concurrently.
By keeping employees informed and making sure their needs and interests are foremost, Layton City has established a wellness program that gets every employee engaged, no matter where they hang their hat.
Looking for more tips to spark employee engagement with your corporate wellness program? Check out our free employee engagement guide.