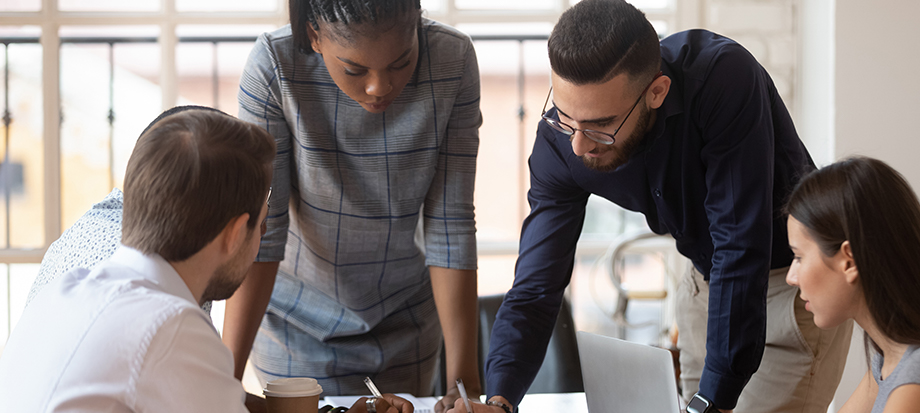 Far from a "nice-to-have," wellness programs are being recognized as key to increased employee engagement and lowered healthcare costs—especially right now when stress is at an all-time high for most Americans.
The challenge? Getting a wellness program and platform that will spark enthusiasm (and great results) among your employees. That's why evaluating and purchasing a corporate wellness platform typically involves an RFP process that includes evaluating proposals, creating a shortlist, interviewing vendors, and choosing a winner.
How do you do this the right way? Read on.
Prioritizing Wellness
With revenue expectations shrinking and budgets tightening in response to the COVID-19 pandemic, there's one area where many organizations refuse to cut spending: employee wellness.
In fact, according to the results of a Willis Towers Watson survey released in May, 45% of organizations plan to spend more on well-being programs this year.
Why is employee wellness such a priority right now?
As it turns out, companies aren't just worried about the physical effects of contracting the virus.
In the Willis Towers Watson survey, 64% of employers say, "COVID-19 will have a moderate to large impact on employee wellbeing."
Wellness programs can help employees manage their stress in healthy ways, which, in turn, will help them stay engaged with their work. In addition, many people are struggling to maintain their fitness routines while isolated at home. Corporate wellness programs can help employees adapt.
But choosing the right corporate wellness program for your organization isn't always straightforward.
Evaluating Corporate Wellness Vendors
To get the best chance of selecting a vendor who will be a perfect fit, the RFP process has to be thorough. After all, if you don't know your challenges and needs, how can you pick a vendor to address them?
Below, we'll outline the steps in the process for evaluating corporate wellness program providers. Keep in mind this post is meant as an overview. For a comprehensive step-by-step guide, download your free RFP toolkit, which includes:
A fully detailed breakdown of each step.
A needs assessment questionnaire.
A vendor pre-qualification checklist.
An RFP template and scorecard.
Step 1: Assess Your Organizational Readiness
Before you issue an RFP, you should ensure your organization is ready to introduce a wellness program. For this step, you should answer questions such as:
Does your leadership support a wellness initiative?
Do you have an effective wellness committee?
Do you understand the role of the platform?
Are you looking to migrate to a new vendor?
Step 2: Assess Your Employees' Needs
Next, it's important to find out what matters to your employees. A company-wide workplace needs assessment survey should consist of questions like:
What workplace wellness initiative are you interested in?
What kind of fitness technology (apps, wearables) do you already use?
What have you liked and disliked about previous corporate wellness platforms?
Which incentives and features would motivate you the most?
Step 3: Identify Your Business Objectives
A well-designed corporate wellness program can deliver business benefits such as reduced healthcare costs, less absenteeism, improved productivity, and increased morale.
What does your company aim to accomplish with its employee wellness program? And how will you measure success?
Step 4: Document Your Business and Technology Requirements
The next step in the pre-RFP planning stage is determining your business and technology requirements. This means answering three critical questions related to the wellness program you ultimately choose:
What is your organization's budget for an employee wellness program? Our recent guide to the cost of an employee wellness program provides a detailed explanation of this topic.
How quickly do you need your wellness program to be up and running? From start to finish, it can take up to six months to launch a new wellness program. You should document a timeline for each stage of the project to ensure all stakeholders know what to expect.
What are the "must-haves" and the "nice-to-haves" for your corporate wellness program? Features and functions fall under a number of categories (which we describe in the vendor pre-qualification checklist included in the RFP toolkit).
Step 5: Assemble Your Core Project Team
Your team should include a broad cross-section of stakeholders from your entire organization. We recommend involving:
An executive sponsor.
A project manager.
Subject matter experts.
Department/functional teams, including human resources, finance, IT, operations, marketing, and communications.
Step 6: Conduct Vendor Research
This is where you begin your formal search for a corporate wellness platform. An excellent place to start is Shortlister's directory of Corporate Wellness Software.
Referrals from peers in your industry can also be invaluable. It may also be useful to conduct competitive research to discover the platforms your closest competitors use.
Step 7: Prepare Your RFP Questions
To get the information you need from each vendor, you need to ask the right questions. Here are several examples from the toolkit to get you started, touching on areas such as:
Basic vendor information
Member experience
Administrator experience
Configurability and customization
Project roadmap and implementation
Account management and project design support
Technical capabilities
Security and compliance
Integrations
Disease management and coaching
Health assessment
Biometric health screening
Activities and challenges
Incentives
Communications
Reporting and health claims analytics
Step 8: Format Your RFP
If your company is like most, you already have a standard format for writing RFPs. A typical RFP includes sections that describe the background of your company, introduce the project goals and scope, set out a budget, and so on.
If you don't have a standard template, you can download our RFP template and scorecard for free here.
Step 9: Submit Your RFP
Once your RFP is complete, proofread it, check it for correct formatting and pagination, and then send it to the vendors you selected.
Step 10: Evaluation
Now the focus shifts from writing to reading. You should have received several proposals. Your goal is to assess each one according to a uniform set of criteria. We recommend using a simple weighted scoring method to evaluate and summarize vendors' responses before presenting them to your team.
Step 11: Vendor Selection
Your vendor scorecard will help you narrow down the possibilities to a shortlist of potential vendors. These are the vendors who most closely match what you are looking for in a corporate wellness platform provider. It's time to ask them to prove they can do more than talk a big game. In other words, ask the vendors for product demonstrations.
It's critical not to let the vendors completely run the show during a product demonstration. Let them know ahead of time what features and functions are most important to your company.
After the product demonstrations are complete, at least two clear candidates should emerge. All that's left to do is to check references, negotiate a contract, and sign a deal!
Step 12: Develop Your Project Implementation Plan
This step is what the whole selection process has been for: getting to the point where you and your chosen vendor can begin building an employee wellness program that fulfills the needs of your company and your employees.
Here are five guidelines for ensuring the implementation plan comes in on time and on budget:
Keep vendors accountable with a detailed needs document.
Control your scope (or it will control you).
Assign realistic teams to drive your software implementation.
Encourage user adoption with a proactive, communication, and engagement strategy.
Focus on continuous improvement.
If this sounds overwhelming, never fear. It's a comprehensive process, but by going through it step-by-step, it can be clear and uncomplicated, resulting in a confident decision and the start of an excellent relationship with your corporate wellness platform provider.
We're happy to help you through each step: Just download your free RFP toolkit, and get everything you need for a vendor selection process with no bumps, no surprises, and no regrets.