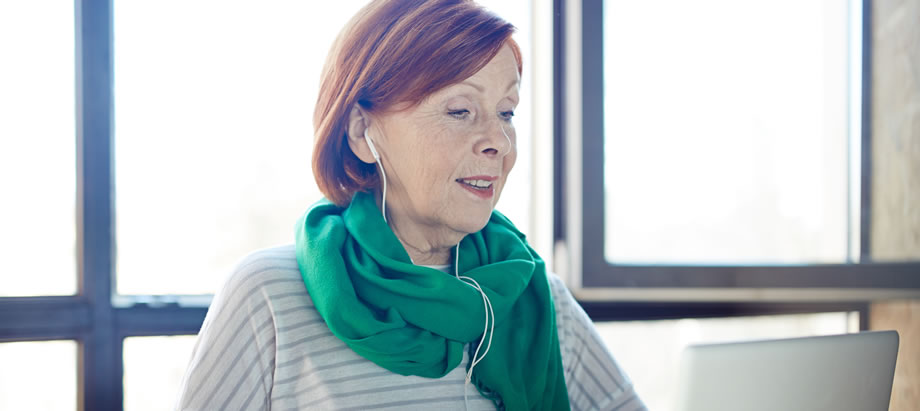 A job with no commute? It's a reality for an increasing number of people: 70 percent of professionals work remotely at least one day a week, while 53 percent work remotely at least half of the week.
Working remotely offers a lot of perks to employees and their employers. However, remote workers pose a unique challenge for wellness program administrators. How do you engage employees who aren't physically present?
Just like company procedures and processes have had to adapt to the new reality of remote work, so does your wellness program.
The tips below can help you reinforce your company's commitment to wellness and improve the productivity and engagement of your remote employees.
Make It Flexible
Ensure your wellness program fully accommodates any portion of your workforce that works remotely. For example, if you offer biometric screenings for on-site employees, make sure remote employees can take advantage of this offer at their doctor's office or a walk-in clinic. And for remote workers who can't benefit from an on-site gym, offer them a fitness benefit they can use in their area—like discounts on gym memberships or premium fitness tracker subscriptions.
Offer Variety
If your wellness program depends heavily on in-person seminars and group activities, remote employees may have a hard time participating. Instead, offer a wide variety of challenges that can be done as a group or solo, with easily-accessible tracking. Your remote employees might not be able to take part in the team 5K in person, but they can still compete with their coworkers in a "Do 1000 minutes of outdoor exercise in one month" challenge.
Allow for 24/7 Access
Remote workers may be in different time zones, so if you're conducting on-site fitness classes or lunch-and-learns, consider recording them and making them available online.
You might also offer 15-minute on-demand health and wellness videos and online coaching that employees can access at any time. These shorter classes can serve as a great energy break, a mood lifter and an opportunity to connect in real time with a health coach.
Make It Engaging
Don't rely on email communication alone when you're trying to engage your remote workers. They're probably already overwhelmed with emails, and yours may get lost in the shuffle. Consider using multiple channels for communicating, like direct messages, video calls, and social media.
In any communication you send, use messaging that's warm, supportive, and inclusive of remote and on-site employees and that includes a clear call to action that each employee can complete.
Gather as a Group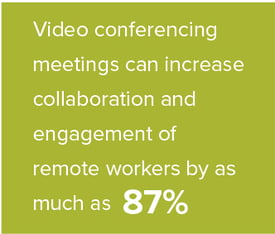 Even remote workers should have the opportunity to gather with in-office coworkers. Consider budgeting for and scheduling quarterly wellness activities that incorporate the entire office to keep employees active and connected.
If in-person gatherings aren't financially or logistically feasible, teams should schedule regular video conferencing meetings so remote coworkers can connect with colleagues. Not only do these virtual meetings offer real-time support and build company culture through increased collaboration, but they can also increase engagement by as much as 87%.
Encourage a Social Presence
Creative thinking and problem-solving is encouraged by social interaction and engagement with peers. Keep remote workers connected with in-office peers using instant messaging apps like Slack to encourage conversation and decrease isolation. Launch multiple channels, including ones for work-related topics, for casual "water cooler" conversation, and to share wellness questions, challenges, and successes.
Recognize Wellness Achievements
Acknowledging individuals' achievements can encourage a healthy culture and improve wellness efforts throughout your organization. Highlight the achievements of on-site and remote employees in corporate newsletters, your intranet, and team meetings to recognize their success, show your organization's commitment to wellness, and inspire others.
Offer Regular Wellness Seminars
Help your remote staff learn more about overall health and wellness by sponsoring and live-streaming monthly lunch-and-learn seminars and interactive Q&A sessions on topics like burnout, the importance of sleep, reading nutrition labels, retirement planning, and more.
Support Wellness Needs
Offering the option of remote work can improve productivity, reduce costs, foster creativity, and more. It can also make you a more attractive employer, both for existing employees and potential new hires.
Making sure your wellness program is fully inclusive of your remote employees helps them feel more engaged, and that they're a vital component of your team. Picking the right wellness program makes it easy.
Want to know more about how the right wellness program can help your employees thrive? Download our ebook, "8 Ways to Foster Employee Growth and Engagement with Your Wellness Program" today.