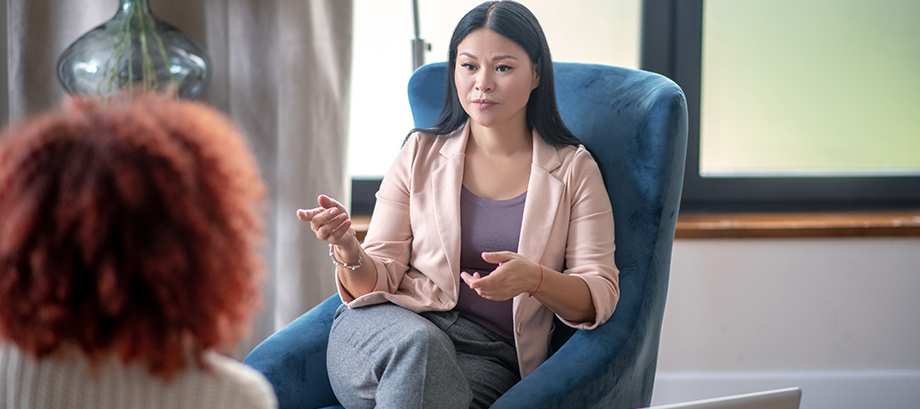 This spring, at the height of the first wave of the COVID-19 pandemic, the U.S. Census Bureau screened a representative sample of Americans for depression and anxiety. What they found was nothing short of a nationwide mental health crisis.
Compared to 2019, the Census Bureau reported that U.S. adults in 2020 are three times more likely to screen positive for depressive or anxiety disorders. More than one in three would screen positive for both.
According to a report from the U.S. Centers for Disease Control, over 40% of Americans struggle with mental health issues related to the COVID-19 pandemic, including depression, substance abuse, and suicidal thoughts.
These numbers are sobering but not surprising. This has been an undeniably stressful year to live through, and the difficulties show no signs of abating.
As an employer, you should be aware of the increase in mental health issues among your employees. You should also know that there are services you can provide to help your employees prioritize their mental health—but first, you must try to remove the barriers that may prevent your employees from accessing the resources they need, including the stigma of asking for help.
We spoke recently with David Pawlowski, LCPC, CEAP, the vice president of administration for CuraLinc Healthcare, an employee assistance program (EAP). Pawlowski talked to us about how the pandemic has heightened the need for employee mental health resources and how employers can lessen the stigma of seeking assistance.
Has There Been a Greater Need for Mental Health Resources During the COVID-19 Pandemic?
A recent Fierce Healthcare article noted that teletherapy providers have seen record uptake since March. Telehealth adoption in psychiatry jumped from 80% to 96% in 2020 following the beginning of the pandemic.
These figures, along with the CDC and Census Bureau findings we referenced above, reinforce what Pawlowski has witnessed through his own organization.
"I think all of this correlates with what we're seeing here at CuraLinc, which is an increase in folks reaching out for both traditional mental health resources, like counseling, as well as other clinical and subclinical resources, like text therapy, digital behavioral health, and even coaching," he says.
Is There Still a Stigma Around Mental Health Resources?
Mental health issues were prevalent in our society and workplace even before the COVID-19 pandemic. Unfortunately, so are negative—and false—perceptions of people who struggle with mental health issues.
The stigma surrounding mental health can cause people to delay treatment and feel their situations are hopeless. According to the National Alliance on Mental Illness, the average time between the onset of mental health symptoms and treatment is 11 years.
There is hope, however. More and more segments of society recognize that mental health issues are simply a part of life and nothing to be ashamed of.
"I think that, overall, we're starting to do a better job of combating the stigma," Pawlowski says. "And I think EAPs can definitely play a big part in this."
For example, every January, CuraLinc delivers an anti-stigma campaign to its clients focused on normalizing the need for mental health resources and removing barriers for those who want to access care.
"By opening up that conversation, our goal is to continually raise greater awareness for mental health concerns and to decrease stigma," says Pawlowski.
He adds that the more choices employees have, the more likely they will be to get help for their mental health concerns.
What Kind of Mental Health Resources Are Employees and Management Seeking Out During the COVID-19 Pandemic?
"From among our current EAP clients, we're seeing a significant increase in employee engagement and utilization of individual mental health resources, as well as requests from HR, managers, and supervisors with concerns about their employees and questions about how they can provide additional support," explains Pawlowski.
The question Pawlowski's organization is hearing again and again from employees and management is, "What more can we do?"
Fortunately, there are several options available, from resources on topics like building resilience or coping with loneliness and isolation, to group counseling sessions to help employees handle grief or learn new ways of managing stress.
Which Generations or Groups Have an Increased Need for Mental Health Resources?
The COVID-19 pandemic has impacted almost everyone's mental health, at least somewhat. However, certain groups seem to be disproportionately affected, such as parents and other caregivers.
"So many parents and caregivers are feeling stressed or worried about so many things, from staying healthy to keeping their families well, paying bills, caring for children or aging parents who are homebound—the list just goes on and on," says Pawlowski. "I think most people can do a pretty good job managing a few stressors, but as that list grows, it can overwhelm almost anyone's ability to cope."
From an employment standpoint, the pandemic has disrupted a wide range of workers, from newly remote employees to the essential workers who still have to go into work every day, to those who have been furloughed or laid off.
For many people, says Pawlowski, "I think there's a sense of loss, not just of income, but of security, personal identity, and connection to others, that can be profound. Resources for grief and loss, social isolation, caregiver support—these are just a handful of the types of pressing needs that we're seeing on the rise since the start of the pandemic."
How Can Managers Recognize That Their Employees May Need Mental Health Resources?
Managers and supervisors are in a unique position to notice the signs of mental health issues among their employees. For example, if employees are routinely showing up late for work, it may mean they're having trouble sleeping. Absenteeism may be a sign of alcohol or substance abuse.
Some EAPs offer training for managers to help identify the signs of employees in distress.
"In fact, 'Mental Health First-Aid for Managers' is one of CuraLinc's most highly requested training courses this year," reveals Pawlowski.
CuraLinc also offers an online mental health first-aid toolkit, which is available to anyone.
Now is a great time to look at the services available to your employees to support their mental health and well-being, whether it's an EAP or another program, and make a point to understand everything that it has to offer. There may be new features, services, or applications that you may not even be aware of. CuraLinc, for example, will soon be launching a mental health navigator, an evidence-based digital assessment tool that will provide users with personalized recommendations for mental health services.
Mental health is a critical element of wellness. As employers seek new strategies to support and enhance employee well-being during these difficult times, the latest innovative mental health resources deserve consideration.