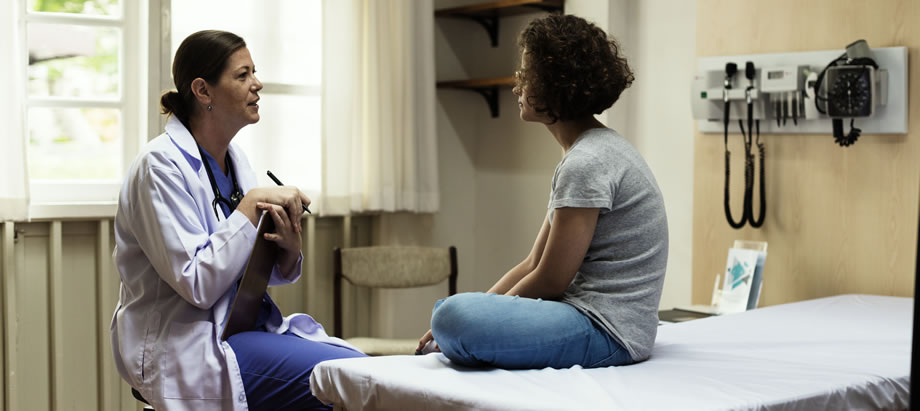 Heart disease. Prescription drug and alcohol abuse. Smoking. Not only are these on the CDC's top 10 list of public health concerns, they're also top-of-mind issues for employers, too.
After all, employers shoulder much of the financial and business costs for the employees and family members affected by these health issues. And yet, employers are also in a position of great influence over these problems.
What better opportunity to foster a healthier population than by focusing on where adults spend most of their waking hours: the workplace?
Let's look at three trending public health issues and how your corporate wellness program can address them.
Cardiovascular Disease
A study published in HealthAffairs reported that heart disease costs the United States approximately $207 billion yearly in medical expenditures and lost productivity. In fact, it's the most expensive chronic disease to treat. And of course, much of this cost is inevitably passed down to employers and their insurers.
If that number is heart-stopping, consider what else the report found: 99 percent of the adult U.S. population has at least one cardiovascular health risk (high blood pressure, high cholesterol, high blood glucose, unhealthy weight, tobacco use, physical inactivity, or poor diet). Unfortunately, our workplace habits aren't helping: Office workers spend, on average, 70 percent of their day seated. Add in the typically unhealthy choices in the office vending machine and the ever-present stress caused by workplace texts, calls, and emails bleeding into family time, and it's no wonder cardiovascular disease is one of our nation's top public health issues.
The CDC reports that every 40 seconds, someone in the U.S. suffers a heart attack, totaling 790,000 incidents yearly. Once every 38 seconds, someone dies from cardiovascular disease, totaling 2,300 deaths every day.
The Corporate Wellness Program Solution
Although cardiovascular disease can be deadly, it doesn't have to be. Many of the conditions contributing to cardiovascular disease can be lessened—even eliminated—when individuals are given the education and tools to make lifestyle changes.
"The bottom line," Michael O'Donnell, CEO of the Art and Science of Health Promotion Institute, says, "is that lifestyle causes disease—and lifestyle choices account for about $1 out of every $4 employers spend."
To counteract disease, employers can encourage activity and healthy eating by offering nutritious snacks in different areas of the building, which may inspire employees to get in some steps and some fruits or veggies.
And because workplace stress can contribute to elevated blood pressure and an increased heart attack risk, teach employees healthy ways to manage stress and burnout, like relaxation and imagery techniques. Also, work with management to examine your company culture and practices, to ensure employees' time off is respected.
"The bottom line is that lifestyle causes disease—and lifestyle choices account for about $1 out of every $4 employers spend."

—Michael O'Donnell, CEO of the Art and Science of Health Promotion Institute
Prescription Drug and Alcohol Abuse
What might start out as a cocktail or two to relax after work might escalate into a full-fledged problem when used to cope with stress. Or, treatment for pain may involve physically addictive medications that soon escape the patient's control. Substance abuse—or even frequent misuse—doesn't affect just employees' personal lives. It can also carry over to their professional lives, impacting company productivity, workplace relationships, work quality, and more.
The National Council on Alcoholism and Drug Dependence reports that 24 percent of workers admitted to drinking during the workday at least once in the past year, so there's the possibility that some of your employees fall into that category.
According to the National Institute on Drug Abuse, the abuse of alcohol, tobacco, and illicit drugs costs the United States more than $740 billion yearly due to increased crime, decreased work productivity, and higher healthcare costs.
When employees are under the influence, their risk of physical injuries rises, their ability to focus or concentrate diminishes, their decision-making ability is hampered, their quality of work may decrease, and they may be less willing to collaborate with team members. Many of these same effects can result if the employee is not the one abusing drugs or alcohol, but is dealing with a family member who is.
The Corporate Wellness Program Solution
Educational programming that helps employees and managers recognize the signs of addiction can go a long way toward getting people the help they need before a problem becomes uncontrollable. In addition, employees may appreciate support and education to help them deal with loved ones' substance abuse problems.
Because addiction is considered a neurological disease requiring treatment, ensure your policies allow for extended time off for employees who require substance abuse treatment. Employees may be reluctant to seek help, fearing they'll lose their job or be unable to take the necessary time off to seek help. Demonstrating openness and support will make them less likely to cover up the problem.
Smoking
Rates of smoking have declined considerably, but it is still a leading cause of preventable death in the US. In addition, the total economic cost is estimated at over $300 billion per year. And while smoking rates among white-collar workers hover in the high teens, pink-collar and blue-collar workers are smoking at much higher rates, with the construction/transportation/mining industry topping the list at 43 percent.
Besides being expensive, smoking creates a wide range of health issues like heart disease, major respiratory illnesses, infertility, diabetes complications, and a range of cancers. These effects are not limited only to the smoker, with secondhand smoke causing heart disease and cancer in adults, and respiratory illnesses and sudden infant death syndrome (SIDS) in children.
Besides the time lost to illness, employees who smoke spend a lot more time not working, due to frequent smoke breaks, which may create resentment among their non-smoking coworkers.
The Corporate Wellness Program Solution
Smoking cessation programs are a common element in a comprehensive wellness program, and for good reason: they work. For example, one of WellRight's own clients, Point Loma Nazarene University, has seen a 35 percent decrease in the number of employees who smoke, thanks to their corporate wellness program.
One WellRight client has seen a 35% decrease in the number of employees who smoke, thanks to their corporate wellness program.
Most smokers are well aware of the health risks of smoking, due to public health education. Flip the script and provide stories instead of stats. Hearing about a coworker who stashed away their former cigarette money, saving enough to take their family on a tropical vacation may be a more compelling argument than facts and figures. In addition, provide support to people trying to quit smoking; non-smokers may not realize how difficult it can be. Making sure an employee has access to smoking cessation counseling, nicotine replacement items, and positive incentives to keep going are all great ways for employers to reduce workplace smoking rates. As well, encourage any smoking employees to avoid smoking in front of a staffer who is trying to quit.
Understanding the Right Elements to Add to Your Corporate Wellness Program
While the economic and human costs of these health issues paint a stark picture, Michael O'Donnell is encouraged by some good news. "We've seen well-designed programs in work settings improve health behaviors, reduce medical care costs and absenteeism in workplace settings, and use evaluation strategies that are as good as—or better than—most evaluation protocols used for medical care."
It might sound overwhelming to employers to try to conquer these public health issues by creating a heart-healthy work environment and supporting employees' health efforts outside the workplace. But employers should know they aren't alone.
Learn more from Michael O'Donnell's webinar, "What Works Best in Workplace Health Promotion." In this webinar, Michael analyzes the most successful workplace health promotion programs then extracts and discusses the four most important elements to these programs.