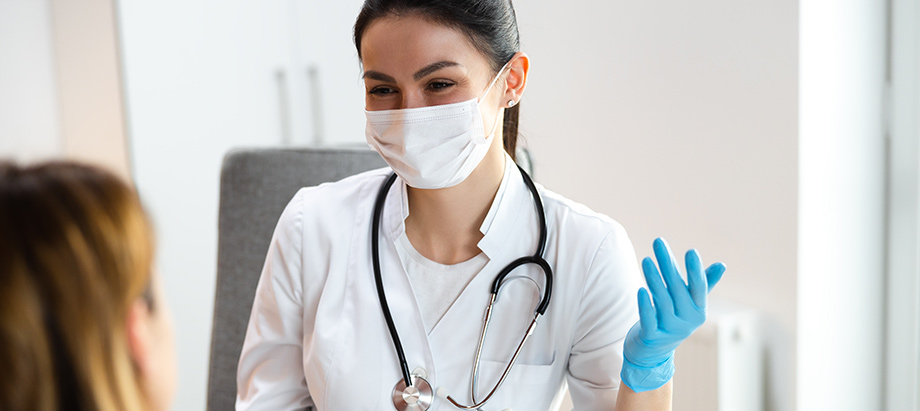 Whether your employees are working from their living rooms or have been on-site all along, odds are you've had to adapt your corporate wellness program to our mask-wearing, social distancing new reality. And with a little imagination and flexibility, this hasn't been too difficult to do.
Biometric health screening, however? That's a different story.
Even the most cavalier employee may be a bit reluctant to sit in close quarters with a stranger and be poked, prodded, weighed, and measured at this time. As a result, many companies are considering forgoing biometric health screenings this year.
In a corporate survey we conducted in July, 80% of respondents had been planning on offering biometric screenings prior to the pandemic. But now, only 65% of respondents are still planning on doing so. About a third are planning on skipping 2020 to resume screenings next year, and 5% no longer plan on offering it at all.
The question is: Does this matter? Are biometric screenings really that important?
Why You Shouldn't Skip Biometric Health Screenings
We spoke with Katie White, MA, MCHES, who is the vice-president of operations at eHealthScreenings, a Premise Health company, to uncover the surprising reasons why you shouldn't skip biometric health screenings, and how your company can conduct them in a way that's safe and comfortable for employees.
"Biometric screenings are a consistently valuable part of a wellness program because they provide a true, objective metric that employers can use to measure what's going on with their population year over year," says White. "It can measure the effectiveness of every other thing that they're doing with their wellness program."
What other major—or even hidden—benefits are there to keeping up your biometric health screening routine?
It Provides a Baseline

If your program is just starting out, or even if you're simply implementing a change or new activity in your programming, it's vital to establish your current benchmark data. If you skip this important step, there's no objective way to determine if your program is actually effecting real change in your employees' health.

It Serves as a Crystal Ball

If you combine your biometric screening data with your claims data, you can begin to spot trends before they become problems. "If you see you have a population with a higher than average BMI, for example, and you start to see an increase in musculoskeletal issues or elevated blood pressure, you can identify a significant obesity-related trend in your population and can work to address that," says White.

It Empowers Your Population

A major component of good health is the willingness to take ownership. Unfortunately, a lot of people carelessly abuse their bodies while studiously ignoring all but the most serious physical symptoms.

"A biometric health screening can be a tool for the employee, helping empower them to and take responsibility for their own health," says White. "The screening doesn't result in a diagnosis, but it's often the impetus needed for employees to get a physical and start that path toward taking good care of themselves."

It's Quick, Easy, and Economical

"Having on-site biometric health screenings makes it really easy for the employee," explains White. "They don't have to go anywhere—the screening comes to them. That creates a much higher engagement than if everybody had to make their own appointments at their doctor's office." Plus, a finger stick program gives instant results, so employees aren't losing motivation while waiting for their information to come back.

Additionally, mass screenings can be a major cost saving for the employer. Many screening companies will offer value discounts, allowing you to get vast reams of health data in a short period of time…and in a budget-friendly way.
Biometric Health Screenings and COVID-19
Over 73% of our survey respondents consider biometric screenings to be "extremely important" or "very important" to a wellness program. Despite this, you may be apprehensive about how much more complicated the coronavirus pandemic has made, well … everything. Your physical premises may be closed, with the entirety of your staff working remotely. Your budget may be tight if you've redistributed wellness programming budget toward COVID response. Or perhaps your area's current health and safety regulations make it difficult or unfeasible to get large groups of employees together for a screening.
Fortunately, your screening company can help you implement a safe and convenient biometric health screening program—even during a global pandemic.
"We've created a document that we walk through with each employer group that explains everything: what the room should look like, what the signage should say, what the lab requisitions look like, how to market your program, and more," says White. "A good screening company will be happy to clearly and thoroughly explain every detail to their clients, so they're reassured about safety."
And to be frank, getting a biometric health screening program in place is probably one of the least risky things for your employees right now. Reputable screening companies were already clinically sanitary in their practices, with surface wipe downs, frequent handwashing, gloves, and so forth.
"The only real change is that protection has gone up a level," explains White. "We're adding an extra level of PPE for our screeners and as a requirement for our participants. Where before screeners might have only worn gloves, now they'll be wearing gloves, a mask, and a face shield. And participants will be required to wear a face-covering and to sanitize their hands before and after their screening."
Additionally, screening companies will likely want physical distancing measures in place. You can help them with simple measures like placing painter's tape on the floor to guide people away from standing too close together, or by setting up a waiting area with appropriately spaced seating.
In a pinch, at-home testing is a viable option. "We're seeing employers engage more with home test kit options," says White. "The individual does their own finger stick and self-reports their biometrics. It's not exactly the same experience, but it's much better than nothing."
Knowledge Is Power
In light of the COVID-19 threat, there's one more reason why biometric health screening is so important right now: It may save lives.
"We're starting to get a much better idea of the wide range of effects COVID can have on people," says White. "And we also know that people with certain health conditions seem to have a higher risk of more severe effects. If someone finds out from a health screening that they have hypertension or increased blood sugar, that's incredibly important for them to know, and can help motivate them to protect themselves a bit better. It's also valuable knowledge for them to disclose to their healthcare professional if they do test positive for COVID—it could make a difference in treatment options."
For more information on how to create a wellness program that includes biometric screening, don't miss our guide, "Designing a Perfect-Fit Corporate Wellness Program."