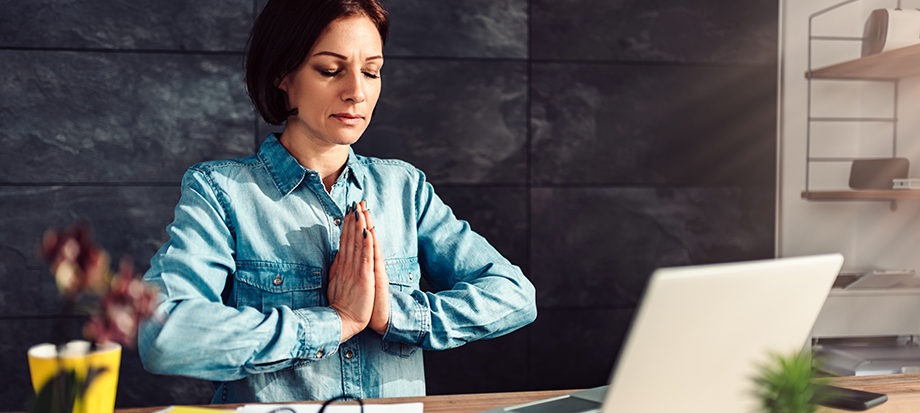 Editor's Note: We recently updated this previously published post with new insights. Enjoy!
June is National Employee Wellness Month, and what a difference a year makes! Pandemic-related restrictions are slowly being lifted and life seems to be returning to some semblance of normalcy. There's no better time to celebrate than this month when employees can once again get outside, resume their routines, and reconnect with friends and family.
Our guide to workplace mental health provides a comprehensive overview of the state of employee mental health and what you can do to support employee well-being in the workplace.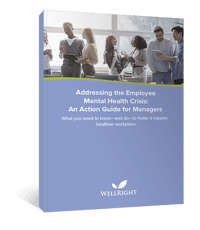 This summer is not only the season of wellness—it's also a season of renewal.
And right now, your employees need help and support in renewing and rediscovering their well-being. Across the country, employees are burned out, stressed, and on edge from the past year, and it's affected their well-being in multiple ways. Some may have developed unhealthy eating or exercise habits, struggled with their mental health, or even developed a dependence on alcohol or drugs.
If the COVID-19 pandemic has taught us one thing, it's that life is unpredictable. Even the most carefully managed plans are not immune to unexpected forces. By prioritizing wellness and developing healthy coping mechanisms, your employees can be ready to handle whatever life throws at them, whether it's a public health crisis, an economic downturn, or the next pressing work deadline.
Here are some ideas for celebrating National Employee Wellness Month this June. Each idea addresses one of the six key dimensions of well-being: emotional, financial, occupational, social, physical, and purpose. But first, let's look at a great wellness challenge to implement this month.
June Wellness Challenge: Create It
In honor of Employee Wellness Month and to celebrate making it through a really tough year, encourage your employees to express themselves creatively.
Our Create It challenge is an opportunity for employees to tap into both sides of their brains and spend 500 minutes over the next 30 days pursuing a creative passion.
They can play music, write poetry, learn a dance, create a painting, draw a picture, garden, decorate, or even work on a project around the house. The only requirement—it has to be fun!
Emotional Well-Being: Teach Mindfulness
Emotional resilience is the ability to calm and direct your mind after a difficult experience. This is an excellent skill to have and something your employees have hopefully developed over the last year.
One of the ways you can help your employees continue to develop emotional resilience is through mindfulness exercises. Mindfulness teaches us to be present in the moment, acknowledging our thoughts without judgment. When stressful situations occur, mindfulness helps us approach them rationally, without spiraling into anxiety about the future.
Mindfulness is also easy to teach to a remote workforce. There are plenty of skilled mindfulness educators who would be happy to lead online workshops with your employees. The great thing about mindfulness is all you need is a quiet space to meditate and a comfortable place to sit.
Financial Well-Being: Provide Resources
Money is a huge source of stress for most Americans even in the best of times. Even if your employees' jobs weren't affected by the pandemic, they may still be enduring financial stress (especially if their partner's job was affected).
We recently wrote about helping your employees manage financial stress brought on by the COVID-19 pandemic. As an employer, you can serve as a trusted source of information and resources in these uncertain times. You can provide coaching on topics such as making a budget, creating a savings program, avoiding scams, and navigating state and federal financial benefits. And if company-wide raises aren't in the books, you may still be able to give your employees more financial ease by providing a monthly remote office allowance or taking on a larger share of their workplace health coverage premiums.
Occupational Well-Being: Focus on the Future
Employees become disengaged when they feel their jobs are dead ends, with no hope for advancement or professional growth. Occupational wellness offers a sense of satisfaction with our work. It also can create optimism about the potential our jobs offer—that they will lead to something even more fulfilling down the road.
This month, encourage your employees to think about what they want their jobs to look like moving forward—whether they stay remote or return to the office. If your company hasn't already incorporated a coaching element in your wellness program, this is a great time to do that.
Whether it is in person with a life coach or using virtual coaching and mental health technology, coaching allows employees to share their thoughts and aspirations and work toward their goals.
Social Well-Being: Host Events
We've been missing in-person gatherings for so long, and we're finally at a point where we can get back to having them. This valuable source of social support is essential to your employees' well-being.
Companies may have to try a little harder to bring remote workers together socially, but it can be done. Some ideas include:
An online happy hour
Online games such as trivia, board games, or escape rooms
Virtual dance parties
Virtual walk and talk
Even if they're remote, it will benefit your employees to get together in-person after work or for a planned team event. Those interpersonal and workplace community connections can have a tremendous positive impact on how your employees feel about themselves and their jobs.
Physical Well-Being: Introduce a Wellness Challenge
Experts agree that one of the best ways to manage stress is to get some exercise. Exercise reduces stress hormones and stimulates the endorphins that combat depression and anxiety.
The beginning of summer is the perfect time to launch a new wellness challenge at your workplace. Even though your employees are working from home, they can still work together to achieve fitness goals. A steps challenge, for example, will get your employees out in the fresh air, moving their bodies and setting aside their worries as they walk.
Purpose: Encourage Mission Statements
Setting goals is easy. Achieving goals takes hard work, discipline, and the resilience to bounce back from setbacks. That's why it's essential to not just have a goal, but to have a purpose reminding you why the goal matters.
For example, quitting an addictive habit like smoking is physically and emotionally draining. If you're just doing it to please your doctor, you might not have the drive to push through the cravings. But if you know you're doing it to be there for your children, you'll have stronger motivation to carry on.
You can help your employees find their purpose this month by encouraging them to write mission statements. This video explains how the process works.
Enjoy Employee Wellness Month!
We hope these suggestions inspire you to celebrate National Employee Wellness Month at your workplace. We've all been through a tough year, and it's time to celebrate and recommit to wellness in 2021 and beyond.
For help implementing any of these ideas or to discuss your company's wellness program, feel free to reach out. At WellRight, we're here to help.